'Steel Magnolias' reading to feature local actresses tonight, Saturday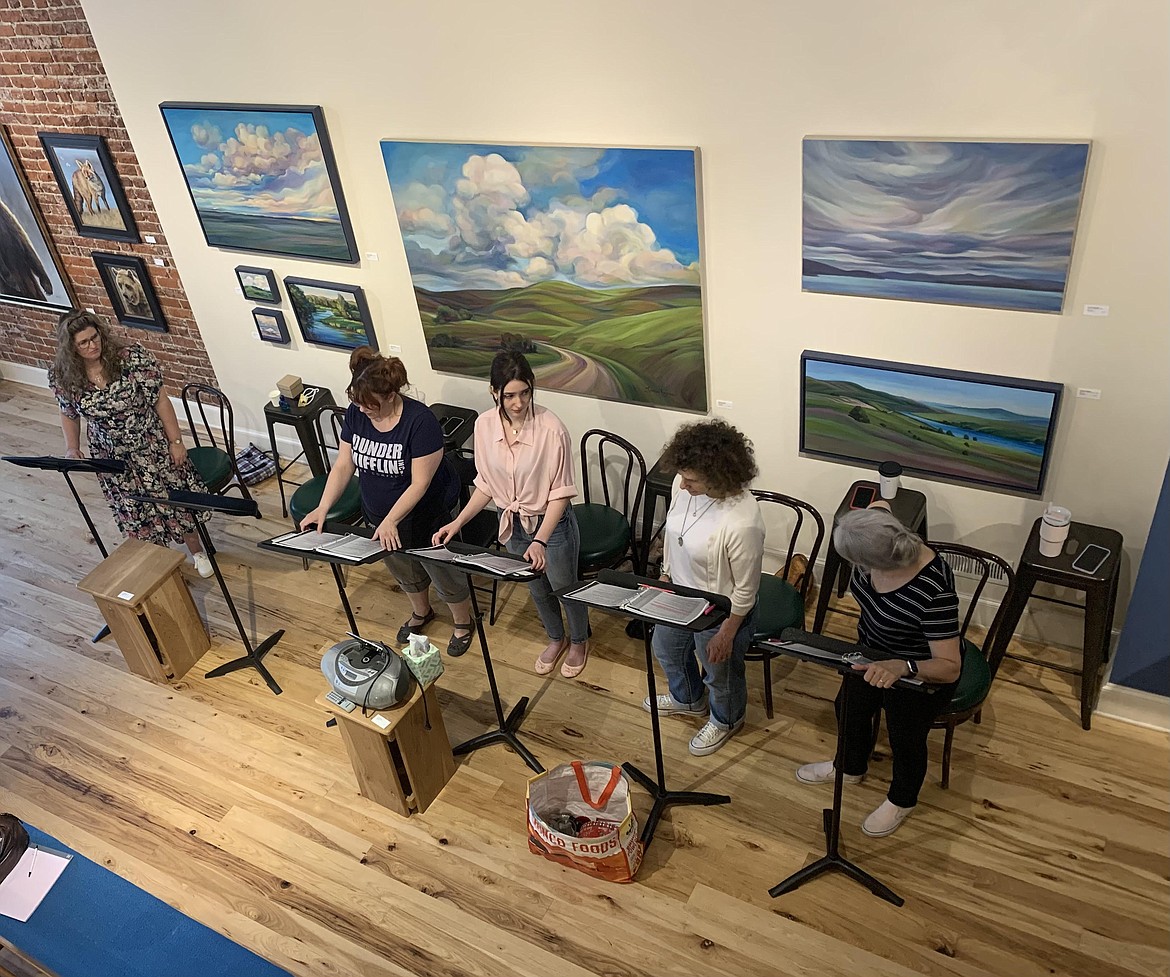 From left, Jen Kleinkauf, Renei Yarrow, Cameron Kleinkauf, Deborah Marlowe and Trigger Weddle rehearse in the Art Spirit Gallery for a reading of "Steel Magnolias." The show will be presented at 7:30 p.m. tonight and Saturday.
Photo courtesy of Drawn Together Arts
A special staged reading of "Steel Magnolias" by Herbert Ross will feature local actresses at 7:30 p.m. tonight and Saturday at the Art Spirit Gallery, 415 Sherman Ave., Coeur d'Alene.
Presented by Drawn Together Arts and directed by Tracey Benson, the play stars Renei Yarrow, Jen Kleinkauf, Cameron Kleinkauf, Trigger Weddle, Callie McKinney Cabe and Deborah Marlowe.
"We are thrilled to be able to bring this classic play to our community," Benson said. "Our cast is made up of some of the most talented actresses in the area, and I am excited to see them bring these unforgettable characters to life."
"Steel Magnolias" tells the story of a group of women in a small southern town who share joys and sorrows over the course of several years. The play has been praised for its humor, heart and authenticity, and has become a beloved classic since its debut in 1987. It was adapted into a hit film and a successful Broadway production.
Drawn Together Arts is a nonprofit that supports local artists and works to bring quality entertainment to the area.
Tickets are $20 and available at visit drawntogetherarts.com/events or at the door.
Info: drawntogetherarts.com or info@drawntogetherarts.com
Recent Headlines
---