Driving home life-saving lessons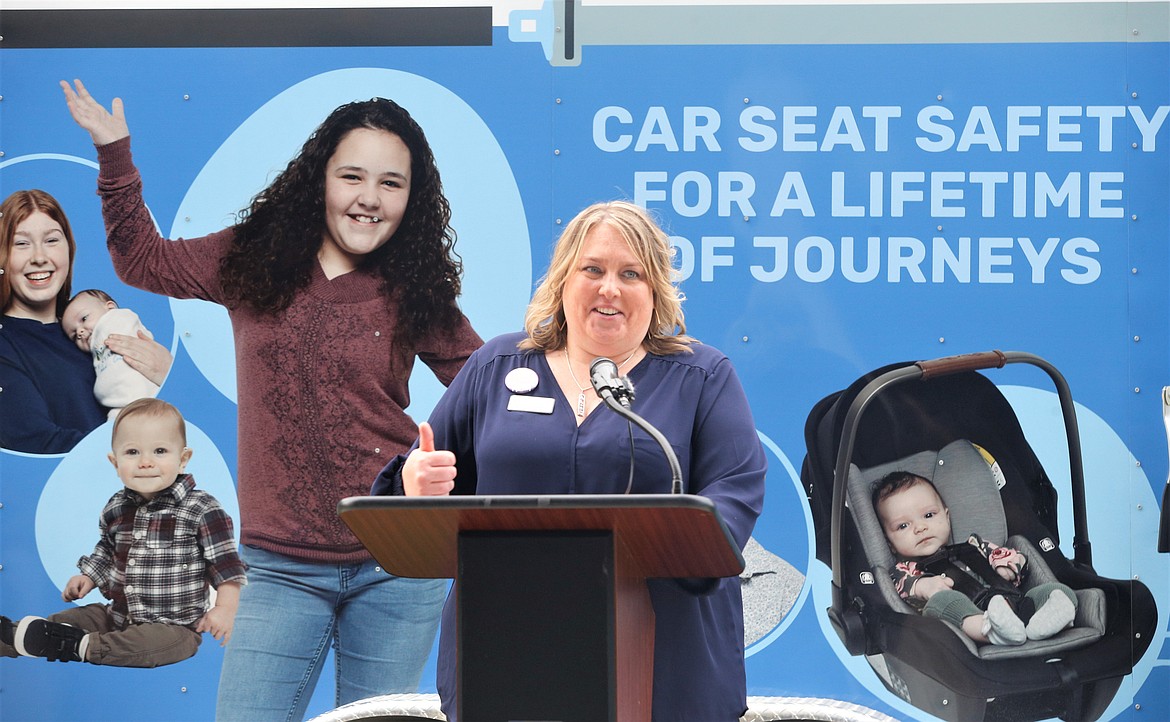 Liz Montgomery, executive director of Safe Start, speaks during the ribbon-cutting for the nonprofit's mobile safety lab at McEuen Park on Wednesday.
BILL BULEY/Press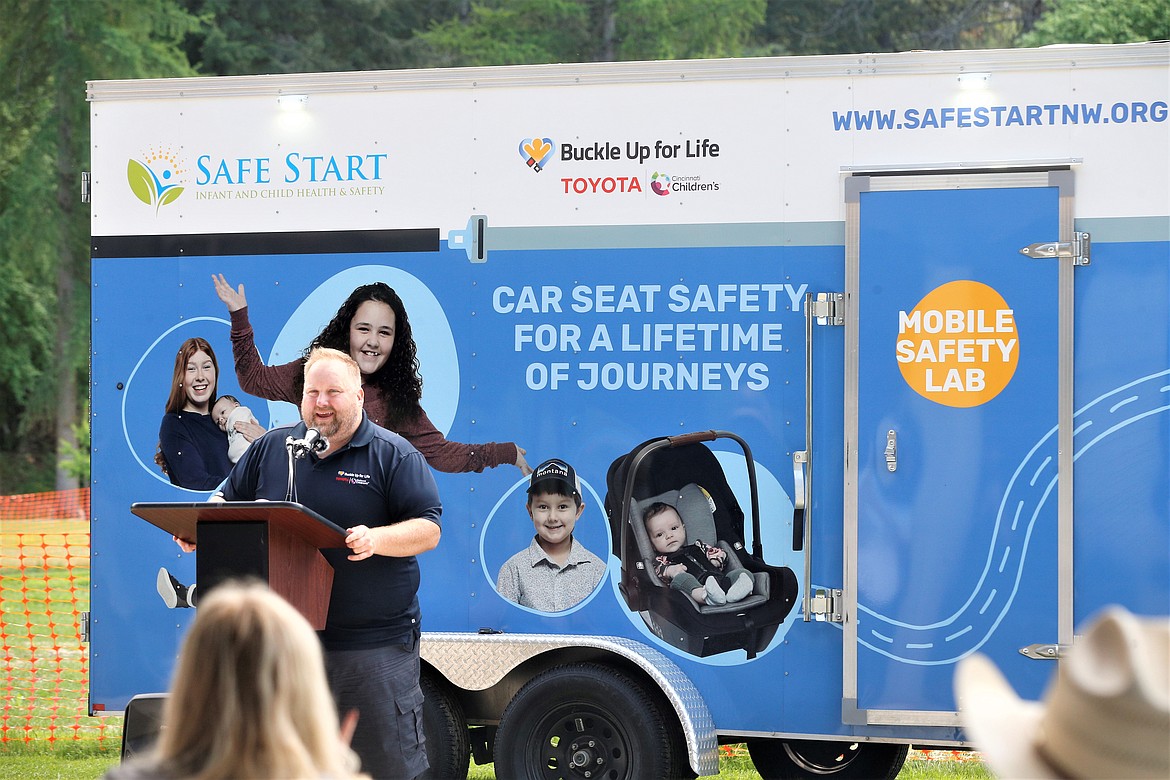 Brian Rauscher, Safe Start director of operations, speaks at the organization's mobile safety lab ribbon-cutting celebration at McEuen Park on Wednesday.
Previous
Next
by
BILL BULEY
Staff Writer
|
May 18, 2023 1:07 AM
COEUR d'ALENE - Brian Rauscher knows car seats.
The director of operations for Safe Start based in Coeur d'Alene has a degree in petroleum engineering.
"There's a ton of engineering that's built into these car seats," Rauscher said Wednesday at the nonprofit's mobile safety lab ribbon-cutting celebration.
He said studies show that a properly installed car seat can reduce the risk of serious injury or death in case of an accident.
"If we do everything right, we can give that kid a 73 percent chance of a better outcome in a crash," Rauscher said.
Before about 40 people on a sunny afternoon at McEuen Park, Safe Start launched its Rural Education Outreach program to reach families throughout some remote areas to help ensure children ride properly secured in their car seat.
The mobile lab will enable certified child passenger safety technicians to travel throughout North Idaho, Eastern Washington and Western Montana to provide families with one-on-one instruction on proper installation and use of car seats, booster seats and seat belts.
It will be kicking off its tour May 31 in Kellogg.
Coeur d'Alene Mayor Jim Hammond said the mobile lab will empower parents and caregivers "to safeguard their precious cargo, our child."
The $60,000 mobile lab was made possible, in part, by a grant to Safe Start from Buckle Up for Life — a national child-passenger safety program created by Toyota and Cincinnati Children's Hospital Medical Center.
The lab consists of a 2022 Toyota Tundra and customized trailer that includes solar panels, batteries, lights and outlets. The trailer customization was compliments of Next Gen Electric of Coeur d'Alene.
Liz Montgomery, executive director of Safe Start, said the creation of the safety lab will enhance the organization's rural education outreach efforts.
"Today, child passenger safety became more accessible for rural, underserved families," Montgomery said. "That's important because rural children are disproportionately at risk when traveling in vehicles, compared to their urban counterparts."
According to the Centers for Disease Control and Prevention, research shows that children who live in rural communities are five times as likely to die in a car crash, and more likely to be in a car seat that is not age appropriate, according to a Safe Start press release.
Dr. Rebeccah Brown, Buckle Up for Life director and co-founder and a pediatric surgeon at Cincinnati Children's, attended the ceremony.
"I've seen firsthand, many times, the horrific consequences of children not properly restrained in a vehicle," she said. "We created Buckle Up for Life because we know that educating parents and caregivers on proper car seat installation, as well as providing access to age-appropriate car seats, makes a difference."
Buckle Up for Life has collaborated with 600 community organizations across the nation, providing child passenger safety education and resources to communities in all 50 states.
Pat Edmunds, program manager with Buckle Up for Life, said they wanted to partner with Safe Start because it has demonstrated passion, energy and grit.
"Grit is Safe Start's secret sauce. It's their X factor, for sure," he said.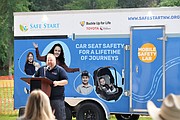 Recent Headlines
---