Cd'A Symphony to hold season finale concert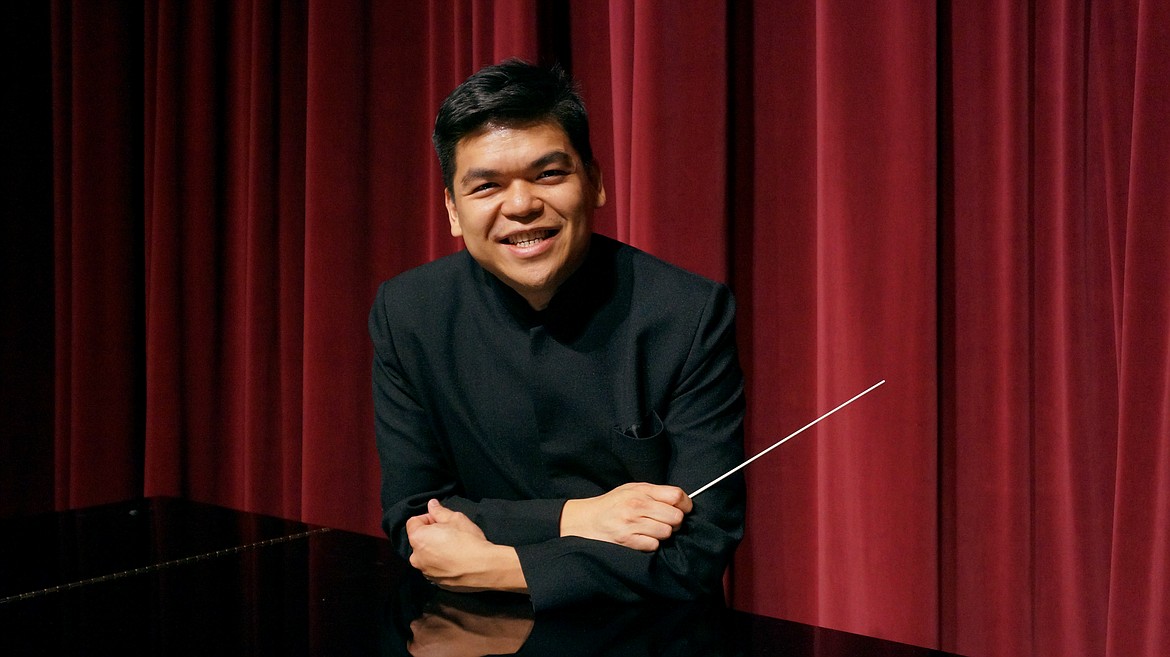 Dahn Pham will conduct Across the Border, the last concert of his inaugural season as conductor with the Coeur d'Alene Symphony at the Kroc Center Theater.
Photo courtesy of the Coeur d'Alene Symphony
The Coeur d'Alene Symphony finishes its season at 7:30 p.m. tonight and 2 p.m. Saturday at the Kroc Center Theater.
The Across the Border concert, featuring Mexican and Spanish music, will be the last show of conductor Dahn Pham's first season.
The show features guitarist Michael Millham, who maintains studios at Gonzaga University, Spokane Falls Community College and North Idaho College. He's a regular soloist and ensemble player and has been a featured performer for numerous regional festivals, including the Northwest Guitar Festival, the Northwest Bach Festival, the Festival at Sandpoint and Northwest Folklife's guitar showcase in McCaw Hall, among others. Millham is an alumnus of the Lionel Hampton School of Music-University of Idaho.
The concert will begin with "La Virgen de La Macarena" and "La Fiesta Mexicana," interrupted by a guitar solo and followed by "Intermedio" from La Boda De Luis Alonso.
The last piece, "Le Cid," is by a French composer, but the ballet is about a Spanish hero and legend.
Tickets are available at cdasymphony.org/tickets and start at $10 with discounts or $25 for general admission.
Recent Headlines
---