Swayne asks court for summary judgement
COEUR d'ALENE — Attorneys representing North Idaho College President Nick Swayne have asked the court to grant him permanent reinstatement without going to trial.
Swayne has been back in the president's office since early March, when Judge Cynthia Meyer granted a preliminary injunction and ordered that Swayne be removed from administrative leave and reinstated as the college's active president. The NIC board majority of Todd Banducci, Greg McKenzie and Mike Waggoner had placed Swayne on leave in December, for no disciplinary reason, prompting Swayne to file a lawsuit seeking reinstatement.
Meyer's March order called for Swayne to be reinstated for the duration of his lawsuit, which is still moving through the court.
Swayne's legal counsel filed a motion Friday for summary judgment in his lawsuit, which alleges that three NIC trustees violated the terms of his employment agreement when they placed him on leave.
"The question presented is whether the college had any authority to place the president on leave for the reason given," said a memorandum submitted in support of the motion for summary judgment. "The answer is no. The college's decision to place the president on administrative leave was arbitrary, capricious and illegal."
In civil cases, either party can make a motion for summary judgment. The court must grant summary judgment if the party filing the motion shows there is no genuine dispute of material fact in the case and that the party is entitled to judgment under the law.
Swayne's lawyers are seeking a court order stating that, under the terms of his contract, NIC cannot place him on administrative leave. He also requests attorney fees and costs.
New filings note that the court has already addressed many elements of NIC's arguments, chiefly assertions that the four-person supermajority vote required to fire Swayne for cause is illegal and that some trustees believe open meeting law violations occurred prior to Swayne's hiring.
Last week, Judge Meyer rejected a request from NIC to overturn her March decision for Swayne to be reinstated for the duration of his lawsuit.
In a written decision, Meyer ruled that the supermajority provision in Swayne's contract does not make the contract illegal.
She further determined that, even if open meeting law violations occurred prior to Swayne's hiring in June 2022, the window to cure such violations has long been closed.
Any effort to nullify Swayne's contract based on alleged open meeting law violations is time-barred under Idaho law, Meyer ruled, which the board did April 24, prior to Meyer's ruling.
At the advice of college attorney Art Macomber, trustees McKenzie, Banducci and Waggoner voted to nullify Swayne's contract, but leave him in place as active president "until the board decides otherwise."
"I believe this is in violation of the court's prior order," Swayne wrote in a declaration filed with the court.
The three trustees cast their votes based on a 173-page report created by Macomber and later released to the public.
In the report, Macomber acknowledged that a court order prohibited the board from firing Swayne and that doing so could result in charges of contempt. But if trustees nullified the contract instead, Macomber argued, the judge's order would no longer bind them.
A hearing for the summary judgment motion is set for June 2, coinciding with a contempt hearing in the same case.
A court trial is currently scheduled to begin Oct. 16.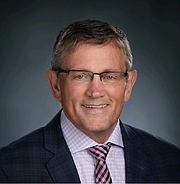 Memo in support of motion for summary judgement
Swayne declaration in support of motion for summary judgement
Recent Headlines
---