OPINION: Stressed about the election? We've got a solution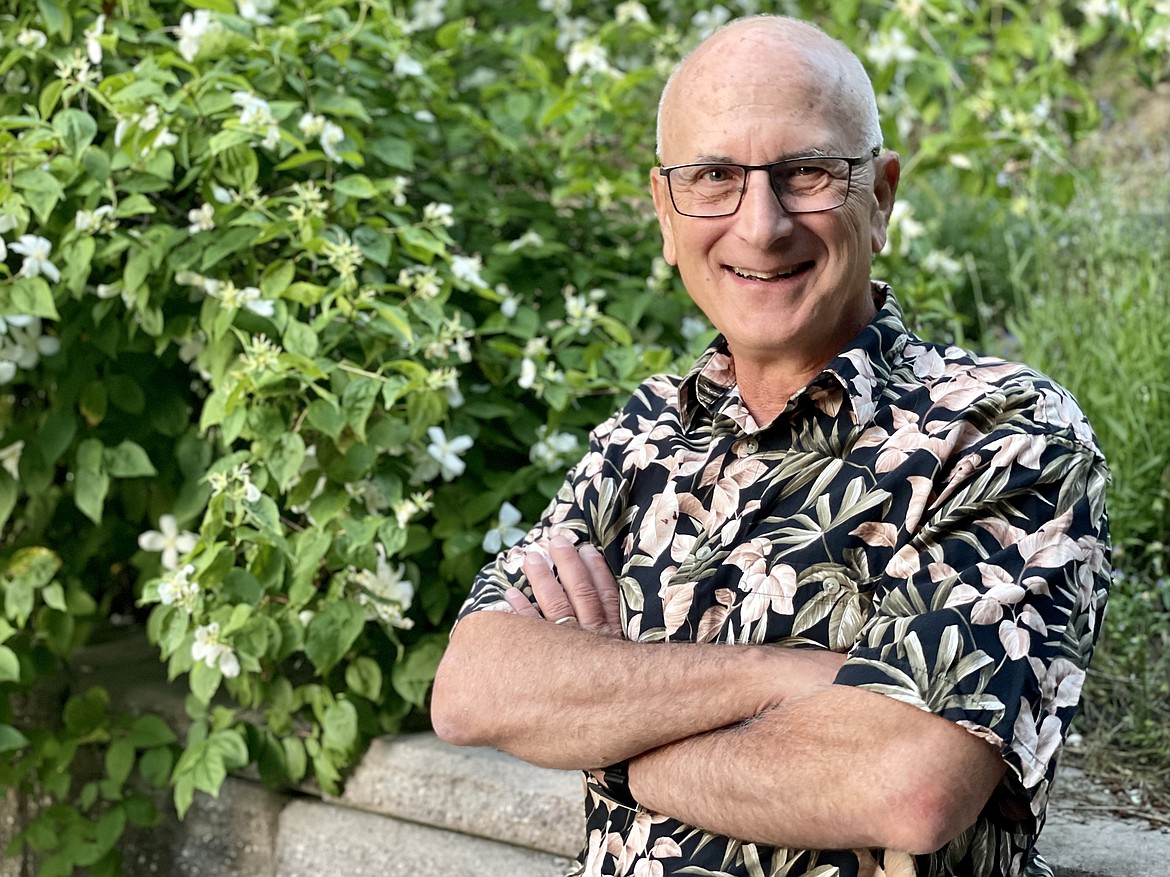 by
EVAN KOCH/More Perfect Union
|
May 10, 2023 1:00 AM
In six days, voters will approve or reject school levies in both the Coeur d'Alene and Lakeland school districts, elect trustees to the county libraries and commissioners to the county highway districts.
The results of this election will have a lasting impact on schools and libraries, two of our cherished institutions.
For this reason, many people find this election very stressful. Uncertainty over whom to support and whom to oppose makes them feel anxious. Misleading campaign literature from unidentified sources that appears mysteriously in the mailbox or on the computer screen leaves them feeling unsettled. Fear of bad election outcomes can be downright crippling.
For many people, depression, anxiety and anger follow naturally.
But election-related stress can be relieved when you learn that you are not alone. That others share your concerns and your hopes.
Last week, I stood together with volunteers from the YES Campaign For Coeur d'Alene waving signs at the County Elections Office. Half of them were not Democrats.
When the weather was hot and sunny, we became thirsty and even a little sunburned. When it rained we huddled beneath an umbrella. We were out there together, in the best of company.
Throughout the days, lots of drivers showed their support for us by honking horns, giving thumbs up, and waving back at us. They were with us in this campaign to save our schools.
This issue has sparked something powerful, but long-dormant in Kootenai County: a desire to step off the political sidelines and openly fight for our future. Many Kootenai County citizens, regardless of their party affiliation, feel the same way about our schools.
Businesses, civic groups, book clubs, coffee clubs, Chambers of Commerce, DART (Democrats and Republicans Together), Citizens to Elect Qualified & Experienced Candidates, Unite North Idaho, North Idaho Republicans, Save NIC, Non-Partisan Doctors of CDA, and more are all stepping up.
While we might have significant differences, this school levy campaign has taught us that the silent majority can work together powerfully for a common goal.
Whether involved with one of these community groups or not, you, the voter, are a vital piece of this common goal. So much is at stake on the May 16 ballot. Every vote is incredibly important.
In the March election, just under 28% of voters turned out to vote. The supplemental levies lost by just 361 votes in Coeur d'Alene, and by just 218 votes in Lakeland. We can turn these results around if more voters turn out.
Your vote in the May 16 election could be the one vote that keeps schools from closing. Your vote could save a teacher's job, and preserve sports, music and art. Your vote could keep KTEC open and keep school resource officers on campuses.
Each and every vote could be the one that ensures that our essential values and vision live on in Kootenai County.
So please take a few moments today and make your plan to vote.
You can vote early in person at the Kootenai County Elections Office until Friday, May 12. If you have an absentee ballot, make sure it gets to the Elections Office by 8 p.m. on Election Day. That means mail it several days in advance. Also be sure to carefully follow the instructions on the envelope for filling it out.
If you make a mistake filling out your ballot, contact the Elections Office (208-446-1030) right away.
On Election Day, you can only vote at your polling place. To recheck the location of your polling place, type your address into the box at: https://www.kcgov.us/321/Polling-Place-Look-Up.
If you already voted, thank you very much. You can find out if your ballot has been accepted by visiting: https://elections.sos.idaho.gov/ElectionLink/ElectionLink/VoterSearch.aspx.
Voting is the one way that together we can build a more perfect union.
(NOTE on last week's column: An observant reader questioned the accuracy of something I wrote last week. I reported that the rate of workplace deaths is 3.6 per 100 full-time equivalent employees. This figure seemed notably high to me at the time, and when I double checked, the source I cited had misquoted the primary data. The correct rate is 3.6 deaths per 100,000 full-time equivalent employees. I regret the misstatement.)
• • •
Evan Koch is chairman of the Kootenai County Democrats.
Recent Headlines
---