Most memorable Mother's Day gifts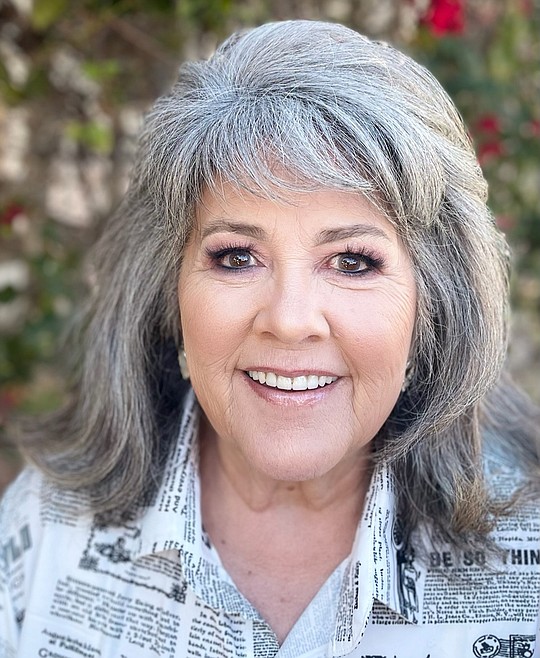 I don't recall Mother's Day in 1952, I was busy being born. 71 years ago May 14, I was my 21-year-old mother's Mother's Day present, the second child of Alice and Ron Rankin. Now, on Mother's Day 2023, Mom is 92, and I'm a mother and grandmother myself with three daughters and three grandsons.
Happy Mother's Day to my mother, my sisters, my daughters and to mothers by birth or of the heart. You are loved.
• • •
I asked my wonderful village of readers what they remember as a most special Mother's Day gift.
Cynthia Pischner-Raynor said her most memorable was when the year her son, Jared, was the first baby born in Kootenai County on Mother's Day. Of course, the 72-hour labor and emergency C-section would be memorable as well. Jared turned 29 on Monday!
Lori Weaver says she loved the gift of a big covered backyard swing that she and her children enjoyed for years.
Nancy White cherishes a handmade card from her daughter and another time a hand-written letter that told of how she'd impacted her daughter's life. "Better than gold or diamonds!"
Linda Hall loved handmade cards from her sons and a big "diamond" heart pin from K-Mart.
Jan DeLuca Martin holds a special place in her heart for the annual Post Falls Lions Mother's Day breakfast at the Senior Center. "Every Mother's Day Sunday, we would meet for the pancake feed, it was one of the only times all year that our family was all together." Jan's missing her late mother, Jody Hissong, this Mother's Day.
Cindy Taylor's special memory is her daughter giving her a bouquet of dandelions when she was 4. Harmony is now 42!
Janice Myers' children gave her a horseshoe that framed their photos and her husband gifted her with a '71 Pontiac Firebird.
Bonnie Miller recalls the Mother's Day her oldest grandson took her pike fishing as the best Mother's Day ever.
Sometimes quiet time is a real gift for a full-time mom of littles ... Amber Malloy's husband, Joe, and the kids gifted her with that by being gone for an entire day.
Mother of five Clair Allred said her husband, Jason, planned a surprise trip for two to NYC one year that was epic.
Kathy Hlebichk laughs as she recalled as a newlywed who wasn't even a mother yet, her husband, Mike, gifted her with new hubcaps for her Pinto for their first Mother's Day!
Candice Smith's son made a coupon book for his mom with over a dozen coupons for breakfast in bed, hugs, chores etc.
Diana Witherspoon loves a handmade planter box/bench made by her youngest son, Mike.
Marlo Faulkner still remembers a very special kindergarten cutout profile of her son.
Julie Billetz appreciated her husband, John, and the kids planting her flower pots while she watched from a lounger.
I love this memory from Angie Hatch so much! "With the help of their amazing step-mom, Jody Blalack, the kids put together a photo album full of my hunting and fishing photos. Best present ever!
Takeaway ... little things that are from the heart are long remembered.
• • •
Words of wisdom from 71 years on this earth ... I wish when I was in my 20s or 30s I'd been savvy enough to have cultivated friends from many generations but at that stage of life we're more likely to be surrounded by a tribe of peers of our own age. Reach up and down the generations for friends!
• • •
Happy Birthday today to Coltan and Cadan Virgil, Shelly Servick, Don Smock, Shelly Matthews, Pearl Bouchard, David Dickinson, Margie Adams, Zena Baltzell and Bonnie McDowell. Tomorrow Anne Hagman, Jason Mealer, Nick Thorpe, Debra Altman, Anthony Skarisky, Stephanie Knox, Chad Todd and Sharon Culbreth will celebrate. On Friday Mary Rawlsky, Allison Cook, Lynette Walsh, Bob Hoskins, Jason Penzkover, Craig Ziegler, Olivia Jacobsen, Wyatt Dickinson and Jon Brewer put on their party hats. Saturday Kathy Hlebichuk, Butch Marks, Steve Pollard, Tim Cushman, Judy Brooks, Charlie Morris and PJ Christo do a birthday jig. Sharing my May 14 birthday are Williene Gagnon, Stephanie Davenport, KJ Brant, Jaime Cornwell, Macy Ducoeur, Mark Hemenway, Rita Preston, Randy McKahn, Jake Hobbs, Kathy White, Liz Ricciardi, Breanne Ruff, Kimberly Westrick, Kristi Messinger, Caren Easterly, Bill Ohlfs, Linda Green, Katie Bane, Mitch Bevacqua, Chrissy Johnson and Averie Barnes. On Monday Suzanna Spencer, Al Harrison, Lorri Gum, Patricia Braddock, Jack Wheir and Barbara Welch take another trip around the sun. Tuesday birthdays will be celebrated by Wednesday Walton, Diane Wahl, Kari Malkovich, Cindy Barnes, Natalie Fritz and Michelle Richter.
• • •
Kerri Rankin Thoreson is a member of the National Society of Newspaper Columnists and the former publisher of the Post Falls Tribune. Main Street appears every Wednesday in The Press and Kerri can be contacted on Facebook or via email mainstreet@cdapress.com. Follow her on Twitter @kerrithoreson.
Recent Headlines
---