Community Thanks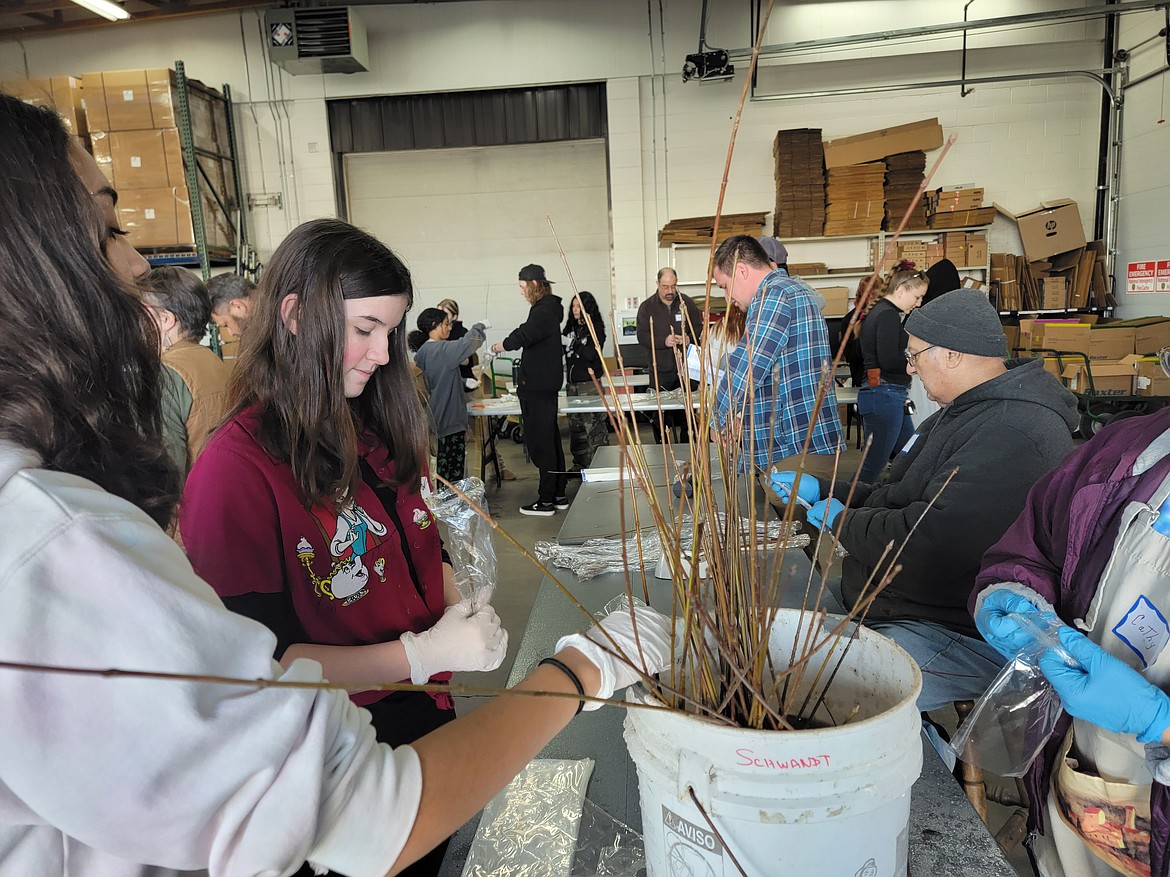 Volunteers for the 2023 Arbor Day seedling program.
Courtesy photo
ARBOR DAY: Seedling program a success
The Arbor Day Organization of North Idaho (ADONI) would like to thank all those who helped make the 2023 Arbor Day seedling program a success. ADONI is a small nonprofit organization that is run entirely by volunteers. What started out as a small program for local fourth graders 38 years ago has now expanded to include all the grade schools in Kootenai County, and we have now given away more than 85,000 seedlings.
We especially want to thank the following companies for stepping up to cover our costs this year: Idaho Forest Group, Avista Utilities, Bartlett Tree Experts, Potlatch Deltic, Inland Empire Paper Company, Stimson Lumber Company, Inland Forest Management and Idaho Department of Lands. Additional supporters also included: Coeur d'Alene Albertson's, Starbucks Coffee, Idaho Department of Lands and the Coeur d'Alene Press.
Many thanks also to the nearly 60 dedicated enthusiastic volunteers (including many Venture and Coeur d'Alene High School students, U.S. Forest Service, BLM and Post Falls and Coeur d'Alene Parks personnel, Master Gardeners and many other citizens) who spent a cool morning individually bagging and tagging the 2,500 trees needed for this effort.
A limited supply of seedlings are available to the public at all of the county libraries. We hope everyone who received a free seedling will enjoy watching it grow for many years to come. It will be a living legacy of Arbor Day 2023.
JOHN SCHWANDT, president ADONI
Coeur d'Alene
Recent Headlines
---