Thunderstorm season is here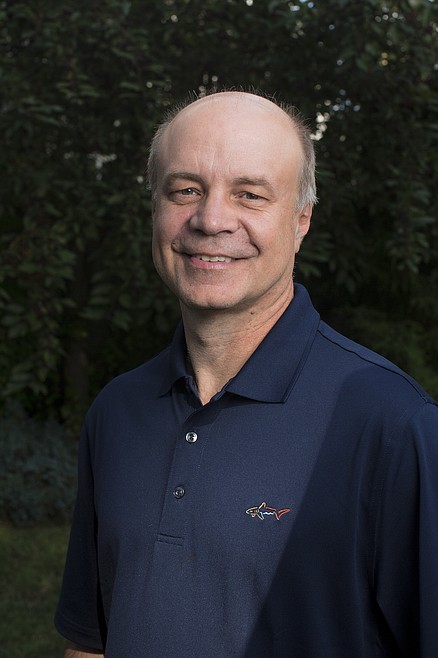 Randy Mann.
JAKE PARRISH/Press
Conditions felt more like summer over the weekend as high temperatures across North Idaho and eastern Washington climbed into the 80s for the first time this year. The last time an 80-degree temperature was recorded in Coeur d'Alene was Oct. 6, 2022, with a high of 80 degrees.
On Saturday, the mercury hit a warm 81 degrees at Cliff's station in northwestern Coeur d'Alene. At the Spokane International Airport, it was a very warm 84 degrees. Kellogg went to 83 degrees Saturday with most regional locations reporting afternoon highs in the low to mid-80s on Saturday.
Our final precipitation total for April in Coeur d'Alene was 2.54 inches, which was above the April average of 1.77 inches. However, at the Spokane International Airport, only an inch of moisture was reported last month, about a quarter-of-an-inch below normal.
Cliff and I also think it's a safe bet to say that the snow season has ended across the lower elevations of the Inland Northwest. Unless there is an unusually cold storm over the next several weeks, our 2022-23 seasonal snowfall will finish at 83.7 inches in Coeur d'Alene, which is above the 69.8-inch normal. Snowfall totals were also above average in Spokane with 62.3 inches. Their normal for an entire season is just above 45 inches.
In the mountains, there was plenty of snow for the 2022-23 season. For example, at Silver Mountain, a total through April 30 of 300 inches was reported at the summit with 263 inches at the base. Snow depths at Silver Mountain range from about 72-82 inches. Schweitzer reported a total of 292 inches of snow for the season, which is very close to normal.
Despite some warm weather over the weekend, temperatures will be cooling down this week along with an increasing chance of showers and thunderstorms. Over the last several months, most of our moisture has arrived during the first two to three weeks. For May, it looks like this pattern will repeat itself as we're expecting the bulk of the shower activity to be seen across the Inland Northwest over the next several weeks. Our normal precipitation for May is 2.37 inches in Coeur d'Alene. The mid to late portion of May is expected to be drier than normal with more showers possible in early June. Then, Cliff and I believe that our late spring and summer seasons will once again turn drier and warmer than average.
With the increasing chances for thunderstorms at this time of year, it's a good idea to keep tabs on the local weather, especially if there are thunderstorms forming in the area. During these conditions, the National Weather Service can issue a "severe thunderstorm watch" or a "severe thunderstorm warning." A watch means that conditions are favorable for the formation of severe thunderstorm activity. However, a warning means that severe weather is in progress when storm spotters or Doppler radar is reporting large hail, high winds, and heavy rainfall.
Here in North Idaho, the average number of days with thunderstorms since 1895, which includes thunder, lightning and rain, across the lower elevations is 14 (one in April, two in May, five in June, two in July, two in August, one in September and October). According to Cliff's records, there is an average of about 10 days of thunderstorms that have produced hail. We've also seen thunderstorm activity in November and December. In 2004, there were two thunderstorms in Coeur d'Alene reported Dec. 9 and Dec. 26.
As I've mentioned in previous articles, with thunderstorms comes lightning, which is still one of the most mysterious meteorological phenomena. A single bolt of lightning can be as high as 40,000 to 50,000 degrees Fahrenheit, which is hotter than the surface of the sun. The odds of being struck by lightning in your lifetime are 1 in 3,000. If you happen to be outdoors during severe weather, and the hair starts standing straight up, that means conditions are setting up fast to be hit by lightning. The best thing to do is to hit the ground and even roll to break the bond between the positive and negative charge.
It's also not a good idea to shower, wash your hands or do anything that involves using water. Many of the pipes that transport water are metal and present a hazard. And, water is also a conductor of electricity, so it's best to avoid being near or on the water on days with expected strong thunderstorm activity.
In the U.S., there are approximately 100,000 thunderstorms that form each year, and, according to NOAA, about 10% of them will often reach severe levels, for the most part, in the southern portions of the country. According to a Reader's Digest article, lightning will strike more than 8 million times per day across the world, which is an amazing 93 times per second.
• • •
Contact Randy Mann at randy@longrangeweather.com.
Recent Headlines
---