Swayne responds to attempted reinstatement reversal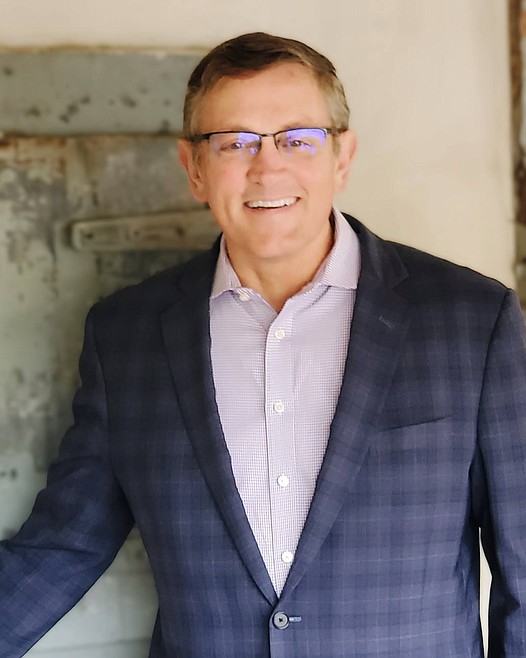 COEUR d'ALENE — North Idaho College President Nick Swayne has responded to the college's attempt to reverse his court-ordered reinstatement, asserting that NIC has provided no new evidence that would render the court's original decision incorrect.
Lawyers for Swayne filed documents Friday opposing NIC's recent request for Judge Cynthia Meyer to undo the preliminary injunction she issued earlier this month. That injunction forced the college to allow Swayne back to work while his lawsuit seeking permanent reinstatement is resolved.
Meyer will hear the motion Friday, which is also the deadline for NIC to submit a report to its accrediting body explaining why it shouldn't lose accreditation.
In new filings, Swayne denied accusations that he gave inaccurate testimony and that he has engaged in "deeply troubling behavior" since his reinstatement, including directing members of his cabinet not to communicate directly with NIC's legal counsel.
"NIC placed Dr. Swayne on leave in December 2022 and still cannot provide a coherent, honest reason for so doing," court documents said. "Instead, its justifications have continued to evolve, despite the fact that it still has presented zero evidence to support the existence of any active investigation."
Swayne's attorneys have asked the court to strike from the record portions of signed affidavits submitted by Todd Banducci, Greg McKenzie, James Forkum, Laura Rumpler and Greg South, as well as the entire declaration submitted by Sarah Garcia, NIC's vice president of finance.
In her declaration, Garcia said her office has not formally calculated the cost of NIC changing athletics conferences — a figure that has become a sticking point between Swayne and the college — though she discussed the potential expense with Swayne.
Kelly Drew, an attorney representing NIC in the case, stated in a court filing that Garcia was willing to submit a signed declaration March 13. But the morning of March 17, Garcia was no longer willing, citing an "untenable position at work."
NIC filed an unsigned declaration from Garcia the evening of March 17. The college's attorneys subsequently filed a declaration from Garcia that had been signed digitally.
"The circumstances surrounding this declaration raise suspicion as to its authenticity," Swayne said in a court filing.
Swayne's attorneys also pointed to Greg McKenzie's signed affidavit, where McKenzie described the June 2022 meeting where trustees voted 3-2 to offer Swayne the permanent president position. A motion to enter executive session was on the agenda.
"The executive session did not happen and the circumstances surrounding that meeting cause me concern as to whether the decision to hire Dr. Swayne was predetermined," McKenzie wrote.
McKenzie did not disclose that he was on the board at that time, Swayne's lawyers noted, nor that he voted against entering executive session at the June meeting. Four out of five trustees must agree to enter closed session.
Laura Rumpler, NIC's chief communications and government relations officer, said Swayne directed members of his cabinet not to respond to direct questions from NIC's defense counsel and to instead communicate with counsel through Garcia.
Swayne said he did advise Rumpler to act with caution and avoid creating potentially discoverable documents — not in relation to his own lawsuit against NIC, as Rumpler insinuated, but regarding the separate lawsuit the Hagadone Corporation has filed against Rumpler and the college, which alleges violations of Idaho's public records laws.
"Ironically, Dr. Swayne was actually providing information to help Ms. Rumpler and the rest of his cabinet, which has now been weaponized and distorted to obfuscate the true nature of those interactions and fabricate an argument for unclean hands," court documents said.
Recent Headlines
---