THE CHEAP SEATS with STEVE CAMERON: With Hags out, the energy left when M's needed it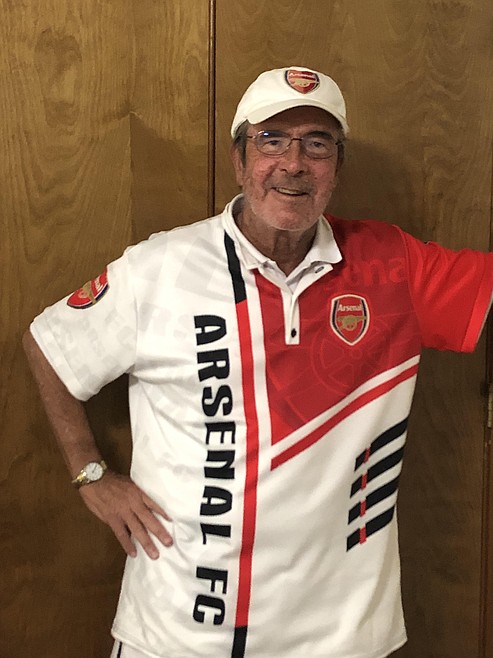 On a meaningful day last October …
Scott Servais read my mind.
Okay, the Mariners manager has better things to do than sort through the whirring blender that passes for my thoughts and ideas.
I'm kidding about that part.
Obviously.
But one way or another, we WERE on the same wave length.
Servais was sharing his feelings about the club's frustrating loss to Houston in the American League Division Series — a three-game sweep in which Seattle was outscored by just four runs, and with a special moment here or there, could have won ANY of those games.
"You go back and think of each game, and how we needed just one play or something to turn it around," Servais said.
"We know all the obvious things that everyone saw, but something that's been on my mind the whole series …
"The thing might have turned around if we'd had Sam Haggerty available.
"A close series like this was made for a guy like Hags.
"He changes the whole dynamic of one-run games, and that was what we needed."
HAGGERTY reminds me — in the best possible way — of a crazed fan who runs on the field, swings an imaginary bat and then does a head-first slide into third base.
He is baseball's Energizer bunny.
Besides zipping all over the place in his now-famous headband, though, Sam is a helluva player – and what Servais meant is that his skills REALLY come into play during the late innings of tense, tight ballgames.
Unfortunately, it was exactly one of those plays that kept Haggerty out of the Mariners' first playoff appearance in two decades.
On Oct. 4, Seattle was eliminated from a shot at hosting the best-of-three wild-card series against Toronto with a 4-3 loss at Detroit.
Haggerty singled with two outs in the ninth in that game, and immediately stole second – with a slightly off-balance slide.
The result was a groin injury that put Hags on the shelf for the playoffs.
Servais was totally serious, by the way.
Haggerty is the sort of impact player who changes the outcome of close games – and the battles with Houston were all of that.
Hags is one of those guys whose value won't necessarily show up on the back of a baseball card.
In 178 at-bats last year, he hit .256 with nine doubles and five home runs – while recording a nice .335 on-base percentage, mainly through his patience to coax walks and his lack of fear (several bunt attempts and getting plunked by pitches four times).
To back up …
The Mets brought Haggerty to the big leagues, but gave him just four at-bats.
Seattle acquired him on waivers prior to the 2020 season.
The M's weren't sure quite what they had, either — other than that he possessed exceptional speed and baserunning savvy, plus being a switch-hitter who could play well defensively almost anywhere.
By 2022, Servais had found ways to fully weaponize Haggerty's tools, using him as something of an "offensive closer" on days when he was wasn't in the lineup.
YOU MUST remember that insane game in Anaheim last year, when the Mariners scored four times in the ninth to break open a 2-2 pitching duel between Luis Castillo and Shohei Ohtani.
That was the afternoon that the Angels threw the ball everywhere but Disneyland during a totally bonkers inning — while the M's kept running around the bases like kids in a T-ball game.
Of course, madness like that HAD to start with Haggerty.
"In the dugout, Skip said, 'Hey, Sam, go make something happen" Julio Rodriguez said.
So …
Haggerty singled to left off reliever Aaron Loup.
The Angels were jittery that Hags was going to run (he stole 13 of 14 bases last season), so when Loup threw a pitch in the dirt, catcher Max Stassi scooped and fired it toward second base.
Actually, Haggerty wasn't actually running at that point — but after jogging into second as Stassi's throw sailed into the outfield, he promptly stole third on the next pitch.
More silliness erupted when the M's added another baserunner, and on a routine ground ball, Haggerty broke for the plate.
"I didn't want them to get a double play and end the inning, so I was trying to force a rundown," Hags said.
EXCEPT …
Loup forgot to cover home, and Hags scored without a play being made.
More errors and wild throws ensued after that first breakthrough, giving the Mariners a four-run victory — and adding fuel to the legend of Sam Haggerty.
"He can do a lot of things," Servais said. "He disrupts games, and he's a heck of an outfielder.
"We can use him against left-handers and right-handers, or put him in anywhere for defense in late innings.
"He's a little bit crazy, but he's a guy you want to have around.
"At least, I want him around."
The skipper is right that Sam is a little bit nuts — he dove head-first into the left-field seats a year ago, trying to catch a foul ball.
The Mariners were ready to summon an ambulance.
But Haggerty was fine, not even his headband out of place.
Naturally.
He's surely going to win a playoff series someday by stealing home.
Also …
Naturally.
Email: scameron@cdapress.com
Steve Cameron's "Cheap Seats" columns appear in The Press four times each week, normally Tuesday through Friday unless, you know, stuff happens.
Steve suggests you take his opinions in the spirit of a Jimmy Buffett song: "Breathe In, Breathe Out, Move On."
Recent Headlines
---