Post Falls Pavilion open for business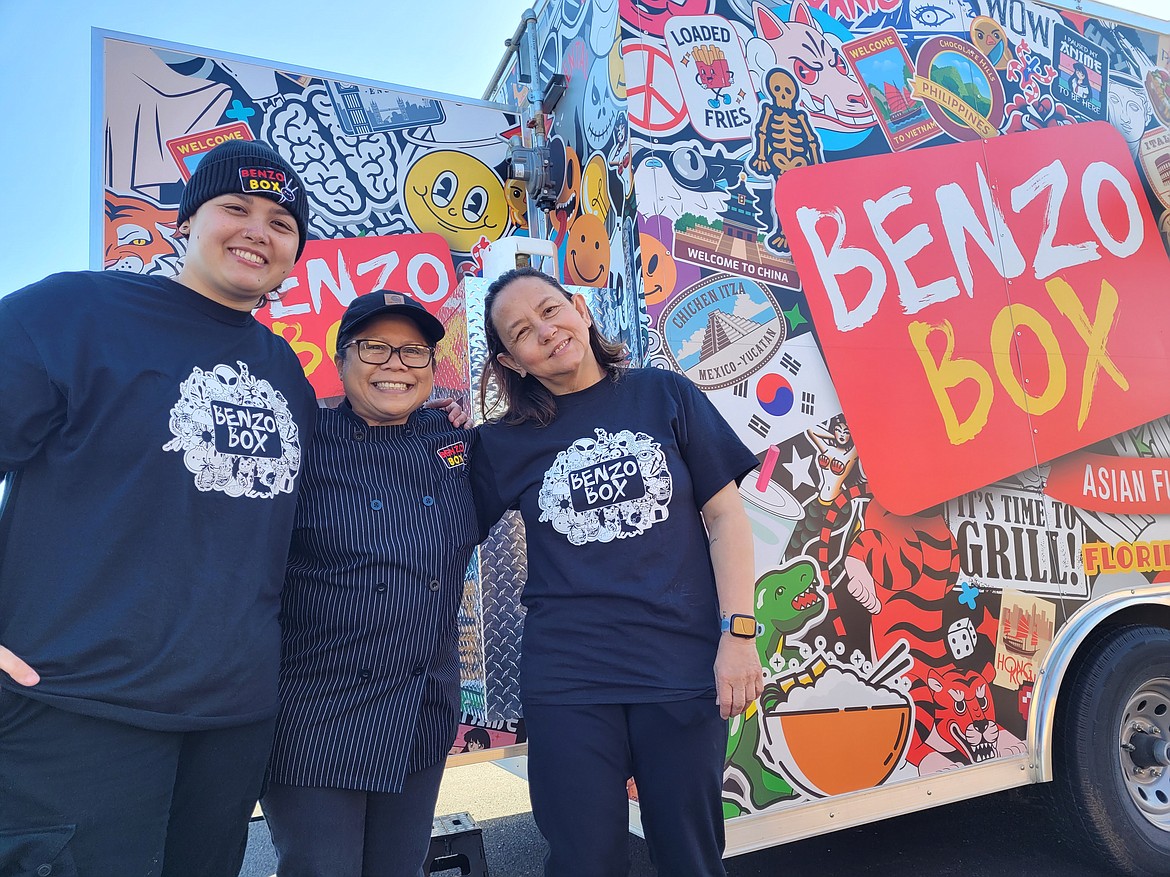 From left, Jona Wylong, Mercedes Segismundo and Madonna Mendoza smile for the camera outside of the Benzo Box food truck at the new Post Falls Pavilion on Horsehaven Avenue. The pavilion, which will feature about 20 trucks when it's fully open, had its soft opening Tuesday.
DEVIN WEEKS/Press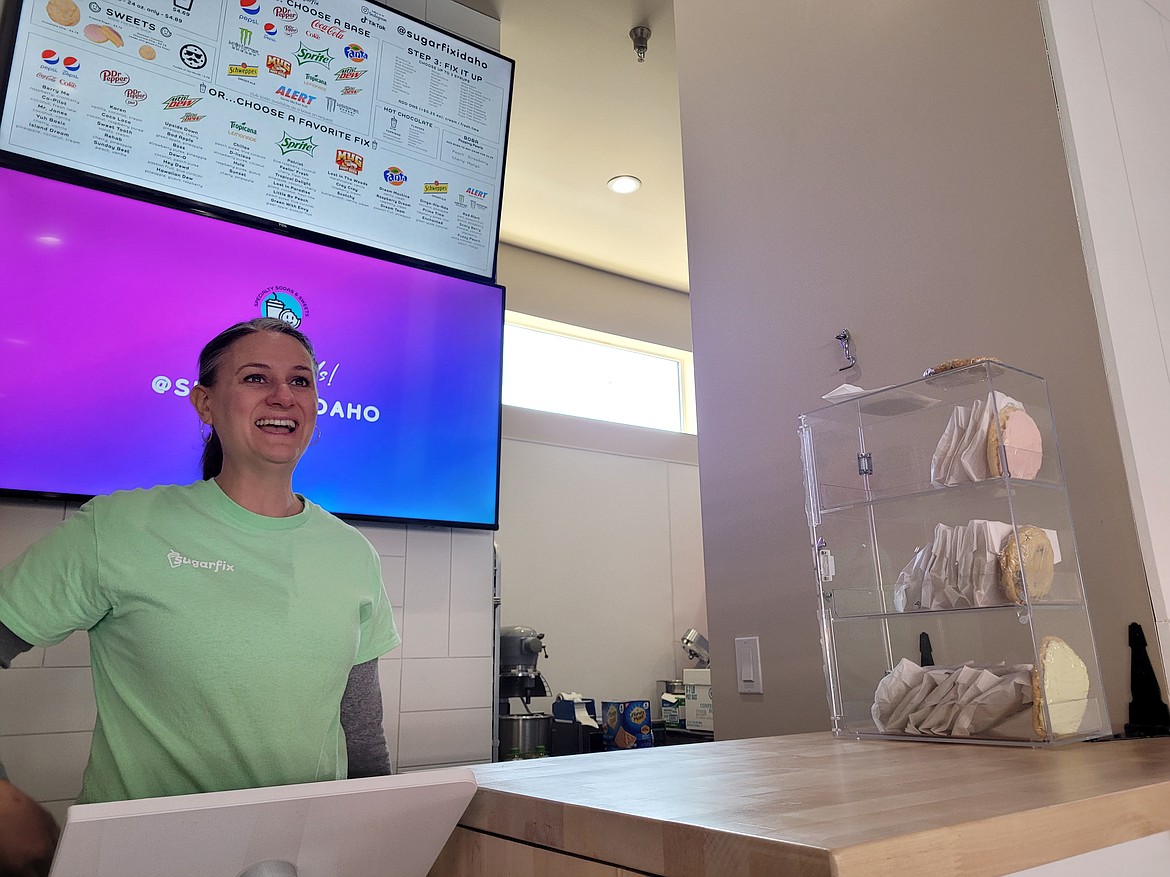 Sugarfix owner Denyce Moyers, seen in the Post Falls Pavilion food court, loves bringing joy to her customers with fresh-baked treats and sweet drinks. She is looking forward to employing teens and giving them a wholesome place to hang out.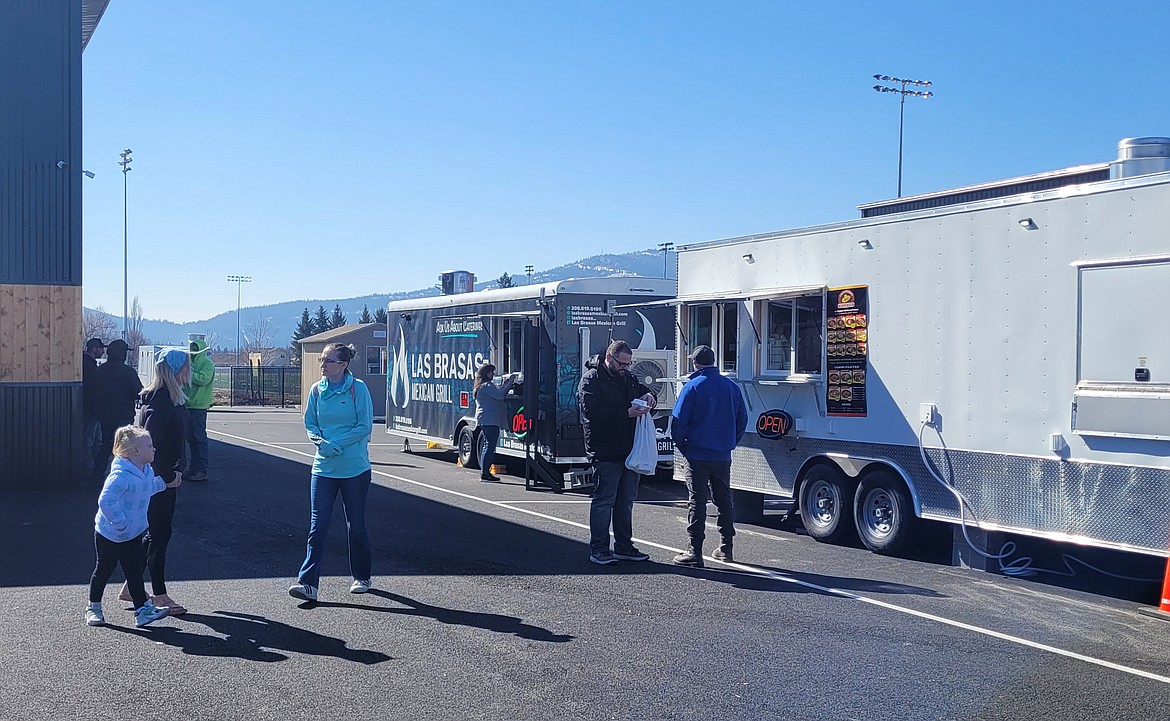 People gather at the Post Falls Pavilion on Horsehaven Avenue during its soft opening Tuesday. A grand opening celebration is expected to be held later this spring.
Previous
Next
by
DEVIN WEEKS
Staff Writer
|
March 22, 2023 1:06 AM
A new era of food, fun, fellowship and family outings has arrived in the River City.
The Post Falls Pavilion at 3758 E. Horsehaven Ave. had its soft opening Tuesday, with a grand opening planned for later this spring.
Ray and Kat Gawenit of Post Falls were some of the first to visit the pavilion, where they treated their dogs, Chewy and Oakley, to Puppaccinos — dog bones with whipped cream — from Jitterz Espresso.
It was a cool, but gorgeous sunny morning, a perfect day to take the furbabies for a walk to check out the new food trucks about a mile from their Post Falls home. They read about the soft opening on Instagram.
"We're really excited, we can walk with the kids and it will be nice," Kat Gawenit said. "We love supporting local businesses, too. This is a good opportunity for that."
The Post Falls Pavilion will soon have 15 different food trucks with four food and drink vendors operating out of an enclosed food court building. Businesses will intermittently open as they prepare their trucks and get settled in. These include: Sugarfix, the Local Cone, Bobalicious by Jitterz, Benzo Box, Benzo Box Too, Grasso's Fine Foods, the North Spork, Taco Works and more.
"We're excited, it's been a long time coming," said Kym Nagel, who, with husband Nate Nagel, co-owns the Prairie and Post Falls pavilions with business partners Laura and Jason Quast, who own Jitterz. They have owned the property for three years, Kym Nagel said.
"It's fun to see the walk-up traffic," she said. "As we've been here working and trucks moving in and doing things, just the people walking around, saying, 'I can't wait! I can't wait!"
Mercedes Segismundo and her team are operating the Benzo Box truck and soon will open Benzo Box Too inside the food court.
"This is the story of my life, the places I've traveled, the countries that I've visited," Segismundo said, pointing to her bright and colorful food truck, decorated with images from around the world.
Her Asian fusion menu will include Philippines-inspired cuisine and other cultural dishes.
"I'm going to keep changing it, and try to introduce Post Falls to something different," she said. "I'm excited to bring Asian fusion to North Idaho."
Denyce Moyers, owner of Sugarfix, was also feeling the excitement of opening day.
"One of the motivations why I did this was to give teenage kids a wholesome place to work and a fun place for kids to come get a treat and hang out," she said, "Dealing with the food trucks the last couple of days and meeting everybody, it's almost like a sense of family."
Visit facebook.com/profile.php?id=100070083273841 for details.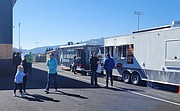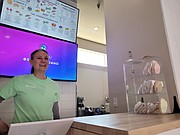 Recent Headlines
---