Doggone wonderful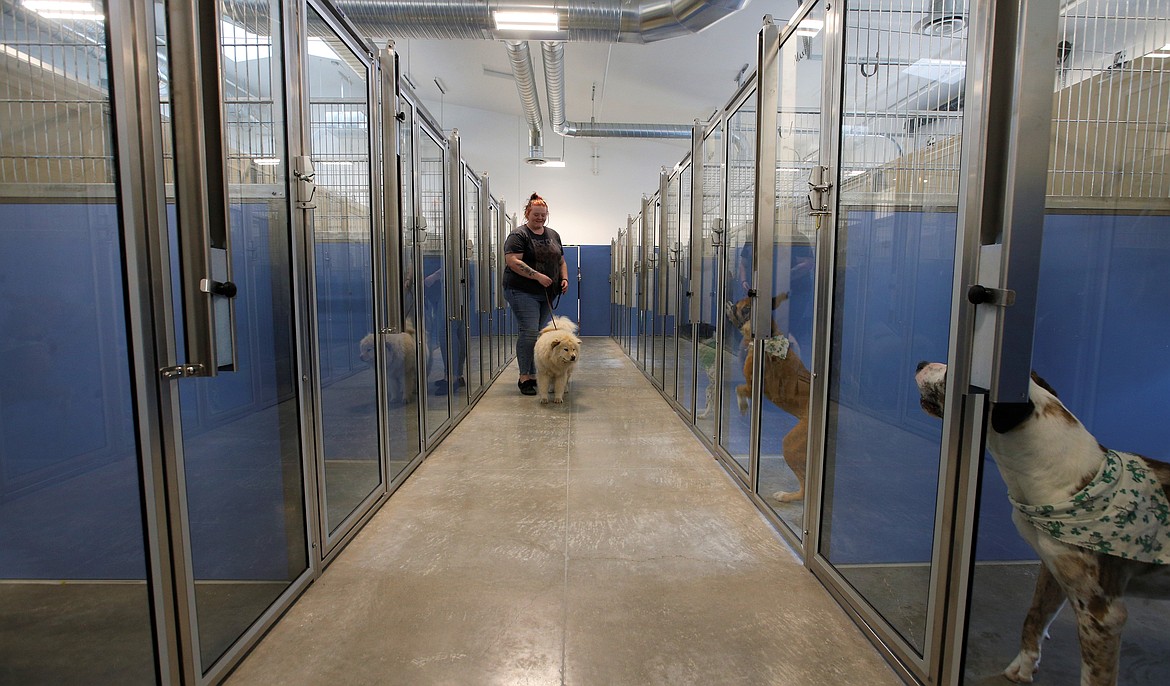 Kootenai Humane Society staff member Kristina Jensen walks Akira, a nine-month-old Chow Chow, toward a kennel at the shelter's new home on Atlas Road on Monday.
BILL BULEY/Press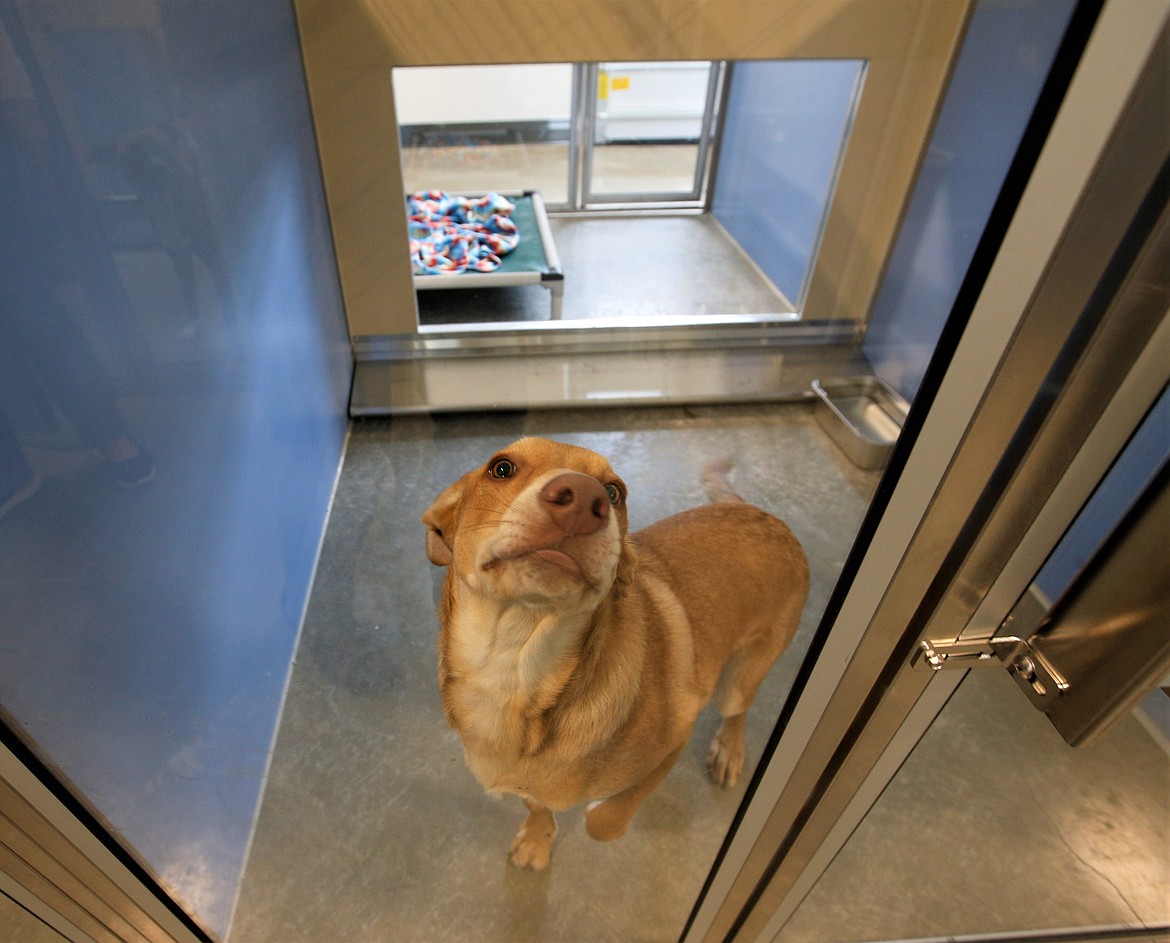 Nala looks through the clear door on her kennel at the Kootenai Humane Society's new home on Monday.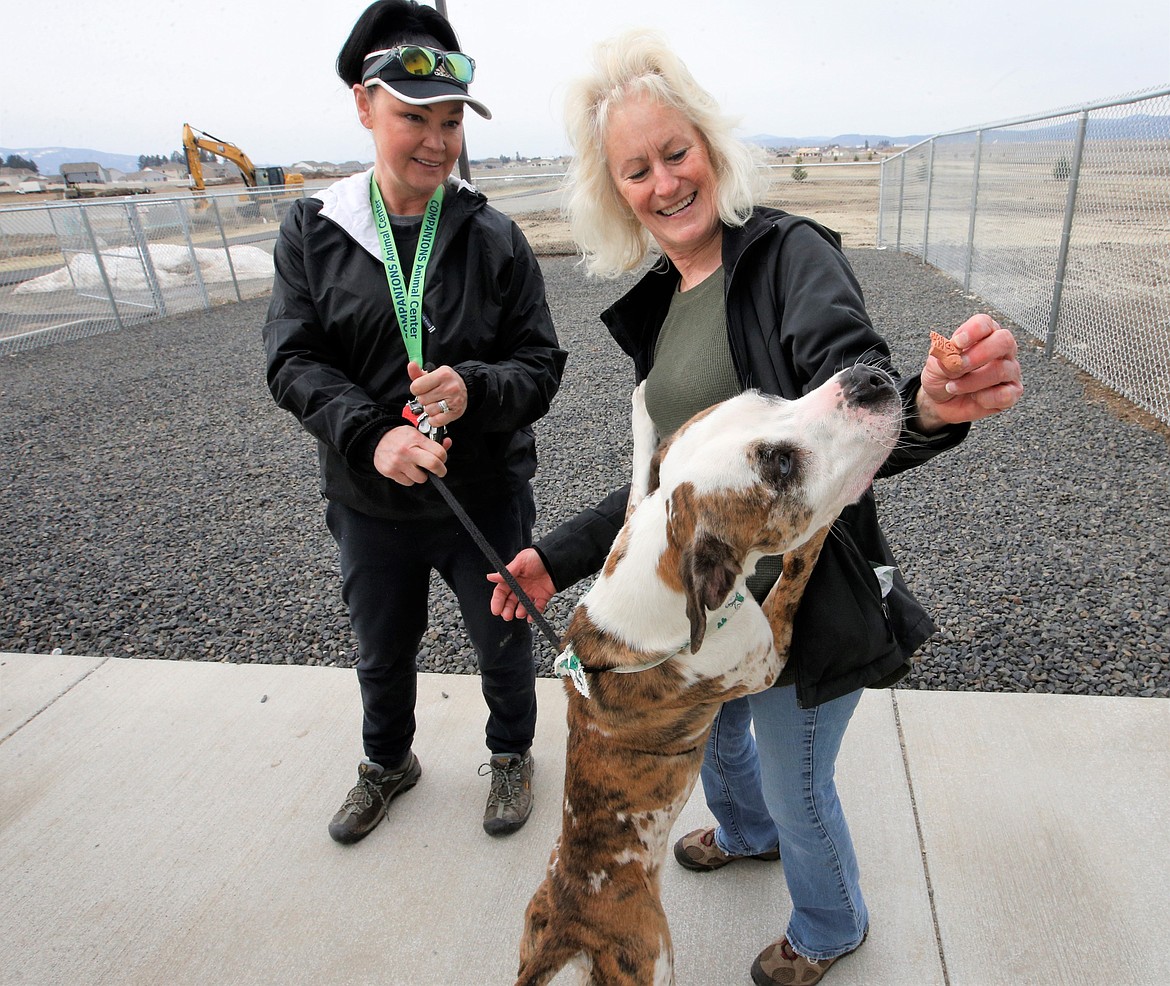 Volunteers Jill Minzghor, left, and Cathy Moehling give Cooper a treat outside the new home of the Kootena Humane Society on Monday.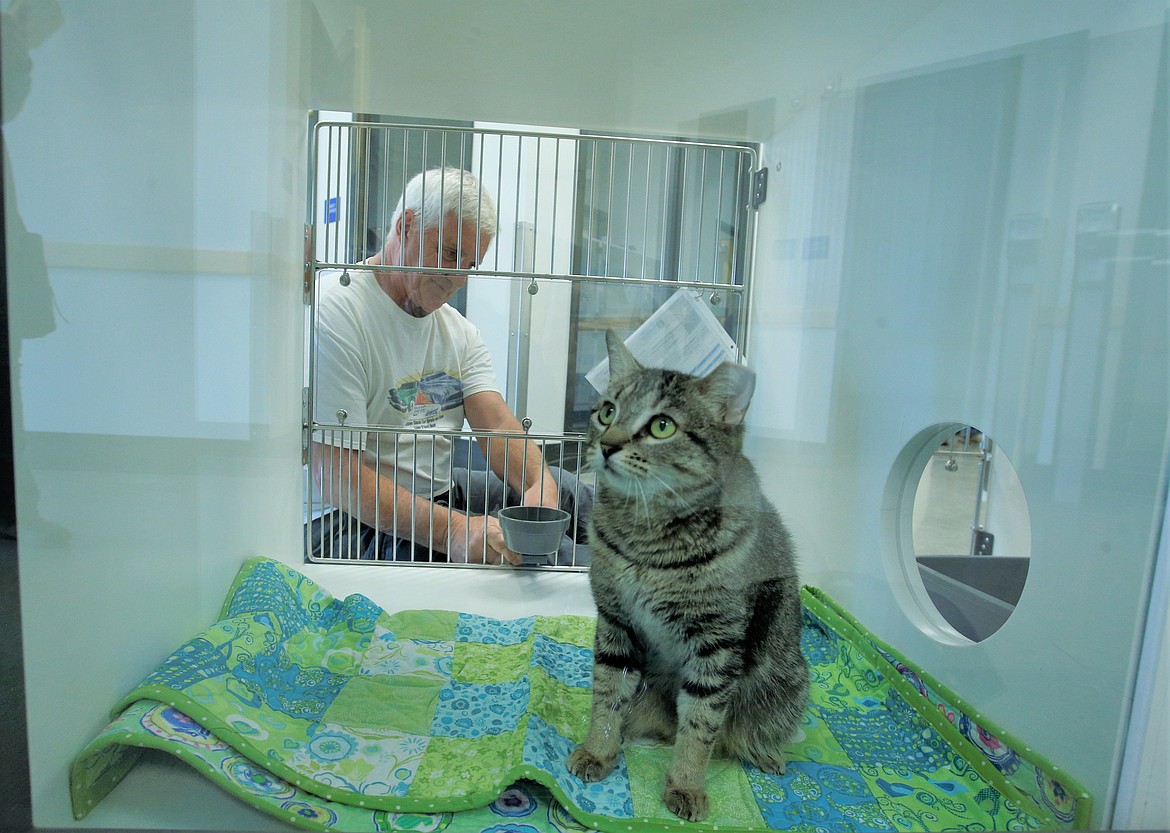 Wade Edington works on a kennel while a cat surveys its surroundings on Monday at the Kootenai Humane Society's new home.
Previous
Next
by
BILL BULEY
Staff Writer
|
March 21, 2023 1:07 AM
HAYDEN — The Kootenai Humane Society began transferring animals Monday to its new shelter.
It made a lot of people happy.
"It's awesome. Unbelievable," said Kristina Jensen, KHS employee, shortly after she placed a nine-month-old Chow Chow named Akira into a spanking clean kennel space with an acrylic door.
But Jensen said it felt kind of "weird."
"We have all this space, we have all this new stuff. It's nice," she said. "We can't wait to make it our own."
The KHS new home on Atlas Road was alive with dogs, cats and people as preparations were made for Saturday's opening.
About 12 dogs and 30 cats were transferred from the old shelter a few miles away at 11650 N. Ramsey Road.
Supplies, equipment and more will continue to be moved over as operations switch to the $8 million, 22,000-square-foot modern facility on 10 acres at 12575 N. Atlas Road.
Adjustments are still being made and kinks worked out, but overall, "It's really exciting," said Debbie Jeffry, KHS executive director. "Little problems are coming up that you have with every move, but we'll get there. I love it."
While it's wonderful having more space, improved functionality and flow, more windows and better lighting, nicer offices and even a pothole-free parking lot, Jeffrey said a new ventilation system might be most important.
"Every room has its own intake and outtake," she said. "What you're doing over there is not coming over here like the old shelter."
Jeffrey has been involved with KHS for 26 years. For the last 20 of them, a new shelter has been a dream.
No more.
A groundbreaking was held in November 2021. Young Construction Group of Idaho, Inc., was the project's general contractor.
"The way this turned out, it's just better than I dreamed," Jeffrey said.
KHS found homes for 1,412 animals last year and already this year has recorded 261 adoptions.
Vicky Nelson, development director, believes the new shelter will attract even more people to come out and see available dogs and cats.
"More homes for these guys," she said.
The old shelter on Ramsey Road, which for years was plagued with electrical, plumbing and roof problems, will be torn down and the county-owned property will likely become part of the Coeur d'Alene Airport.
Mary Powell, KHS dog technician, has worked there 23 years. She said while the move to the new shelter is much appreciated and a long time coming, it was still bittersweet.
"I didn't know I loved the old place," Powell said. "I have feelings for it."
Volunteers Jill Minzghor and Cathy Moehling were part of the animal transfer caravan Monday morning. Then, they stayed around to help the dogs get acclimated to their new digs.
Both liked the layout and design, as well as the walking path outside that snaked throughout the property.
"It's amazing," Minzghor said.
It can hold up to about 50 dogs and even more cats.
Shelter hours will be noon to 6 Saturday, noon to 4 Sunday, closed Monday, and noon to 6 Tuesday to Friday.
Fundraising efforts that brought in just over $6 million will continue for the no-kill shelter.
"It was financed by the community, for the community, all in care of these little guys," said Vicky Nelson, KHS development coordinator.
"Little by little, we'll get it done," Jeffrey said.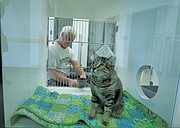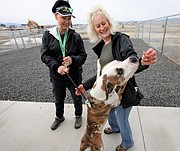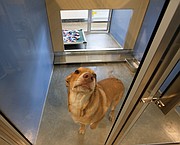 Recent Headlines
---