Will clocks move back in November?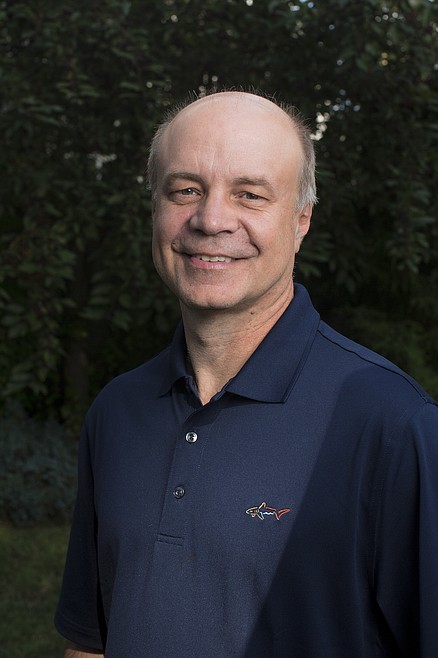 Randy Mann.
JAKE PARRISH/Press
Last Sunday, March 12, we turned our clocks forward once again. Practically every person I talked to since we moved our clocks forward one hour strongly suggests that we leave the time where it is on a permanent basis.
Last year, the U.S. Senate unanimously approved a bill to make daylight saving permanent beginning in November of 2023. It's being called the Sunshine Protection Act and would end the twice-annual ritual of resetting our clocks every March and November. It appeared that the bill was on its way for passage, but it has recently stalled in the House of Representatives. Earlier this month, Senator Marco Rubio, R-Fla., did reintroduce this bill to the House, but it's uncertain on whether the Sunshine Protection Act will come into law between now and November. Recent updates are now suggesting that we may be going back to standard time, setting the clocks back again Nov. 5, 2023.
According to Rubio, the Sunshine Protection Act would likely reduce crime, decrease the number of car accidents and encourage more outdoor activities for kids and adults. Some believe that the transition from moving the clocks twice a year has also been linked to a higher risk of a heart attack, sleep disruption and problems for farming and other occupations relating to the sun.
However, according to a study published in Current Biology in late January 2020, there was evidence to support that the transition with daylight saving time did increase motor vehicle accidents by approximately 5-6% within the first week following the changing of the clocks. The study claims that the change in time may have led to sleep deprivation and the change in "illumination conditions." In other words, the hour change made the mornings darker and the evenings brighter.
Daylight saving time has always been controversial. In the U.S., only two states do not participate in daylight saving, which are Arizona and Hawaii. It is also not observed in the Virgin Islands, Puerto Rico, Guam, American Samoa and the Commonwealth of Northern Mariana Islands. Otherwise, much of North America, Australia, New Zealand, Europe and parts of the Middle East and South Africa change their clocks twice a year. But, more than 60% of the countries in the world stay on Standard Time and don't adjust their clocks. If the U.S. bill is passed in the future, it will be interesting to see how the countries who observe daylight saving time will respond.
According to an AP-NORC poll that was conducted in late 2019, Americans were divided on this issue. For example, 31% wanted to move to daylight saving time throughout the year while 40% wanted standard time. About 28% are fine with the current situation.
Standard time and time zones in the U.S. and Canada were instituted by the railroads in November of 1883 to standardize their schedules. Daylight saving time began in Europe during World War I, in 1916 with hopes it would save energy. In the U.S., a law for this time change went into effect in March of 1918. However, the law was so unpopular that it was repealed and only became a local option for a few states.
During World War II, President Franklin Roosevelt instituted a "War Time," from February 1942 to September 1945, which was a year-round daylight saving time. From 1945 to 1966, there were no federal laws associated with daylight saving time, so states and local governments were free to choose on whether to participate in this practice of changing their clocks in the spring.
Due to the inconsistencies of U.S. time, Congress decided to end the confusion of daylight saving time in 1966 by establishing a uniform system. In 1986, legislation was enacted to move the clocks forward on the first Sunday of April and end on the last Sunday in October. In 2005, the Energy Policy Act extended daylight saving time to the second Sunday of March to the first Sunday in November.
In terms of our local weather, our snowfall total at Cliff's station in northwestern Coeur d'Alene still stands at 83.1 inches, compared to the normal of 69.8 inches. There is still the possibility of some additional snowfall later this week and into the first week of April. It's likely that we've seen the last of the big snows, but it's possible that our final seasonal snowfall total for Coeur d'Alene may end up close to 90 inches.
One of the factors for the increased snowfall this season was the cooler than normal sea-surface temperature event, La Niña, in the waters of the south-central Pacific Ocean. Recently, ocean temperatures have been warming up, as La Niña has recently been declared "gone." We're now in the in-between cooler La Niña and warmer El Niño, which has been referred to as "La Nada." Also, there is the chance of a new El Niño that will form by late in the year. If this occurs, then the chances of another good snow season in North Idaho will be much lower.
• • •
Contact Randy Mann at randy@longrangeweather.com.
Recent Headlines
---