Plane lands in field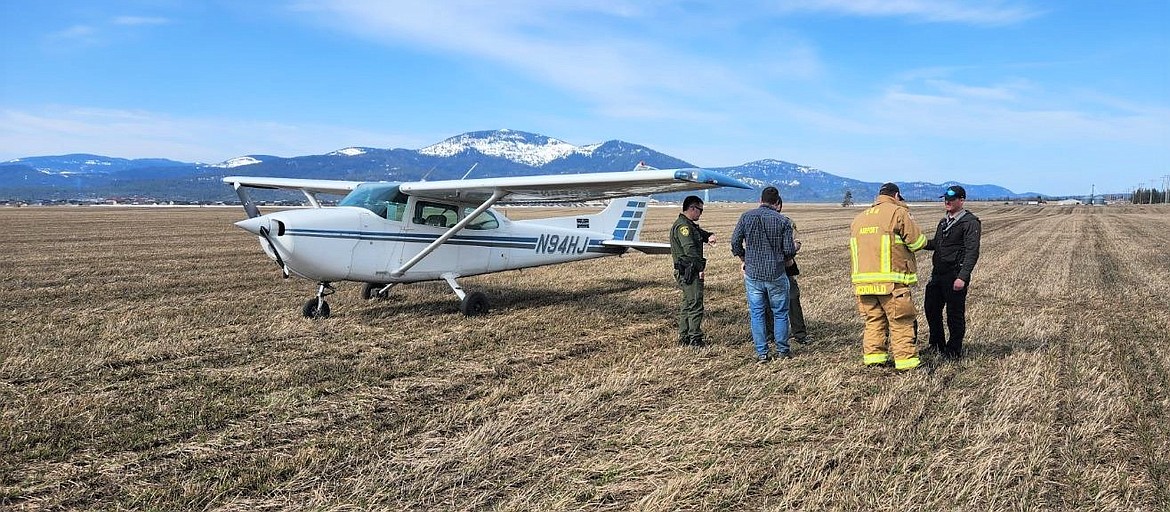 Authorities talk with the pilot of a plane that landed in a field northwest of the Coeur d'Alene Airport on Saturday afternoon.
Photo courtesy Northern Lakes Fire District
HAYDEN — A student pilot made an unexpected landing in a field Saturday afternoon.
"He did a great job," said Kevin Croffoot of Northern Lakes Fire District. "Big field, perfect place to land, no damage to the plane."
According to the Kootenai County Sheriff's Office, the pilot was making his third solo flight when the combination of high winds and increased air traffic caused him to become nervous and feel he needed to land.
He put the Cessna 172 down safely in a field near Lancaster and Huetter roads, northwest of the Coeur d'Alene Airport about 1:45 p.m.
There were no injuries.
An experienced pilot was reportedly going to fly the plane back to the airport.
"It was definitely a unique situation," Croffoot said.
Recent Headlines
---