THE FRONT ROW with MARK NELKE: Parades, and other thoughts of hoops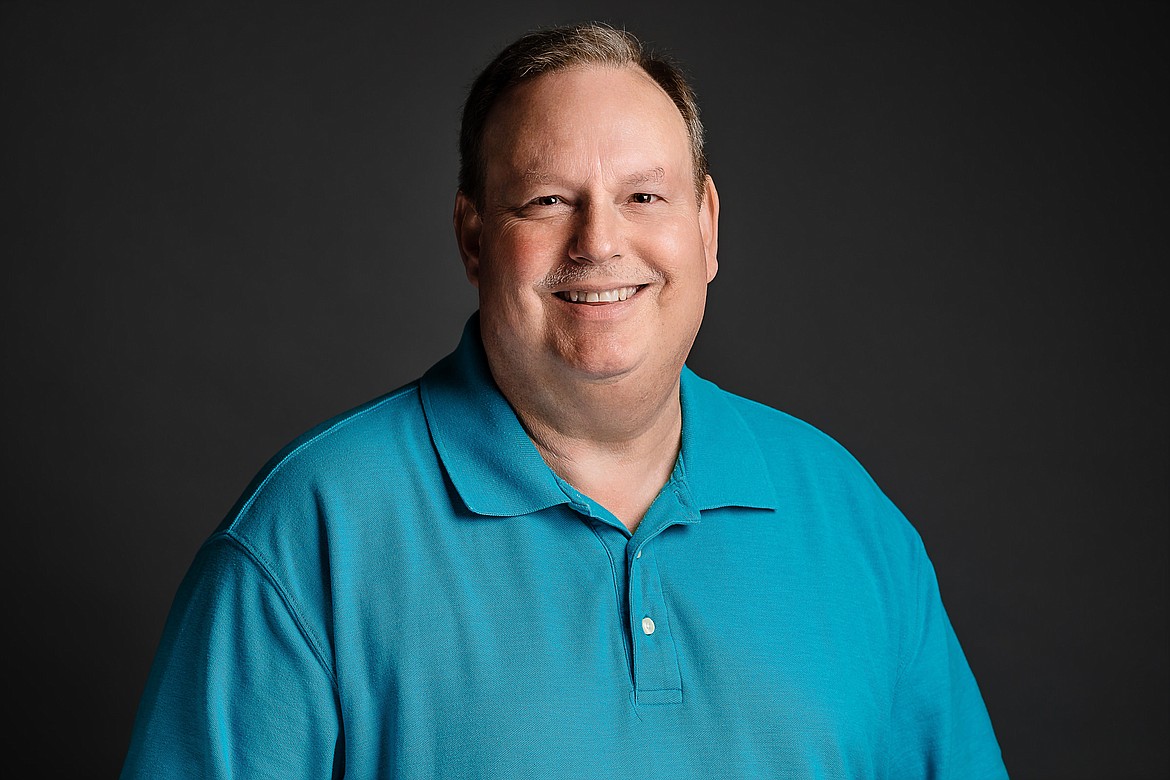 One win down, five more to go for that elusive parade.
The thing about the Zags is, they don't have to be the best Zags team of all-time to win the national title this year.
They just have to be the best team THIS SEASON.
And as this year has shown, there are no great teams — just a lot of teams that can look very good on one night, and very awful the next.
By whatever Nerd-o-metrics you use, Gonzaga is very good offensively — we all know that. If the opponent takes one person away, any of the other four can hurt you. They even bring guys off the bench who would be the focal point on other West Coast Conference teams.
And the Zags are athletic enough to play terrific team defense. Most other teams have just one or two guys you have to worry about, so they just make life miserable for them.
Sure, an opponent could go crazy from 3 or out-athlete the Zags. But they're just as likely to be frustrated by the Zags' defense, and unable to stop the Zags from scoring.
And if that happens … the parade awaits.
AS FOR former Zags assistant coaches …
Thursday was not a good day for Tommy Lloyd, whose No. 2 seed Arizona Wildcats were bounced by No. 15 Princeton, and Leon Rice, whose No. 10 Boise State Broncos were bounced by No. 7 Northwestern.
I remember being at the 1993 tournament when Arizona, as a No. 2 seed, lost to Steve Nash and No. 15 Santa Clara in Salt Lake City. But Arizona had been good for years by then, and that was just a blip — the Wildcats would win a natty four years later.
(Kudos to anyone who remembers Santa Clara had another kid on that team, Pete Eisenrich, who previously played at Boise State as a freshman. The 6-foot-9 Eisenrich, who looked like he just got done surfing, was actually the star of that win against Arizona as a junior, with 19 points, eight rebounds and four blocked shots. Nash, a freshman who came off the bench, had 10 points and four assists).
Two seasons into the current version of Arizona, the Cats have a Sweet 16 appearance and a first-round exit under Tommy Lloyd, who looks like the guy down the street that you can't help but root for.
Once the guys he inherited in Tucson finish cycling out, hopefully he can keep it going with "his guys," because the perception of basketball on the West Coast is always better when Arizona — and UCLA — are good.
(UNLV, too, but … )
As for Boise, the Broncos slipped to 0-9 all-time in the NCAAs.
The Boise fans on the internet say their beloved Broncos overachieved, getting as far as they did with no bench.
I think that is selling short the job done by Rice, in his 12th (12th!) season in Boise. He's taken the Broncos to the NCAAs four times, including each of the last two seasons. They have the talent to take that next step — it's just a matter of doing so.
Until then, as an Idaho fan posted on the internet the other day — the Vandals still have more NCAA tournament victories (1) than does Boise State (0).
SPEAKING OF Idaho …
What the heck, Vandals?
Congrats on your new men's basketball coaching hire, but …
Was the first day of March Madness the best day to announce that?
Of course, if Alex Pribble, an up-and-coming assistant with success as a head coach at lower levels, gets the Vandals turned around, and back to the NCAA tournament for the first time since 1990, all will be forgiven.
Idaho is an unsightly 33-116 over the past five seasons, so there's obviously work to be done. Keeping players around for more than one season would be a start. Sprinkling a few local kids on the roster wouldn't hurt either.
Vandal AD Terry Gawlik hit a home run in football, hiring a coach who had been a successful assistant elsewhere.
Idaho fans would be delighted if the same can happen in basketball.
AND FINALLY …
Who'd have thought we'd be talking about the Washington State women's basketball team playing farther into the NCAA tournament than the Gonzaga women?
True, the Cougs lasted just over 16 hours than the Zags did, since they played one day later.
But here are the Cougs, the current darlings of the Inland Northwest, not to mention Shania Twain, feeling like an upset victim after fifth-seeded WSU was taken down, 74-63, by No. 12 Florida Gulf Coast.
No. 9 seed Gonzaga, meanwhile, which nearly made the Sweet 16 last year, was thumped 71-48 by eighth-seeded Ole Miss on Friday night in Stanford, Calif.
The Zags are used to March Madness, having made six straight NCAA tournament appearances, and 10 all-time since 2007.
This is new stuff for WSU, which has played in just four NCAA tourneys — though three of them have come in the last three seasons.
WSU and Gonzaga met in women's basketball 11 times from 2011-19, but just once since then — in December 2021, when WSU won 51-49 in Spokane.
Seems like that would be an annual matchup local fans could get excited about.
Kinda like if the men's teams from those schools hooked up as well.
Mark Nelke is sports editor of The Press. He can be reached at 208-664-8176, Ext. 2019, or via email at mnelke@cdapress.com. Follow him on Twitter @CdAPressSports.
Recent Headlines
---