THE CHEAP SEATS with STEVE CAMERON: What better way for Timme to go out as a Zag?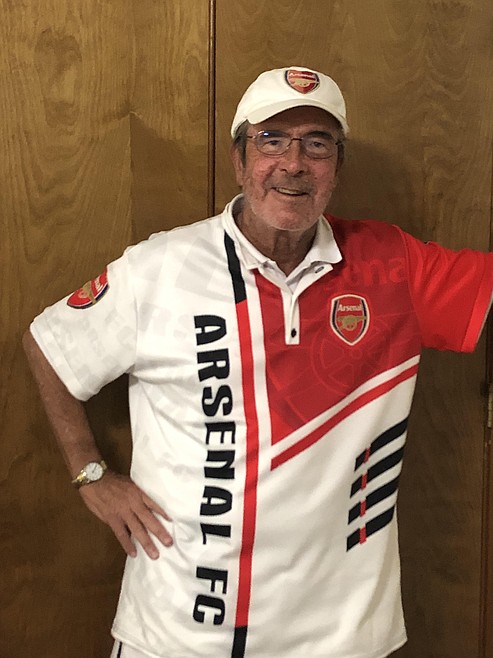 The countdown begins today.
Drew Timme will be playing the first of a maximum six games in the NCAA tournament when the Zags open proceedings against Grand Canyon.
After this event, well …
The Gonzaga program will be missing a mustache — and one of its greatest players.
It will also mark the departure of a character who has entertained his fans (and driven opposing supporters just about nuts) for the best part of four seasons.
The Zags' all-time leading scorer started four games as a freshman, and since then has trotted out for the opening tip in 97 consecutive scraps over these past three years.
You want to call him a fixture in the Gonzaga program, but predictably, Timme himself sniffs at that description.
"It makes me sound like a dishwasher or some other home appliance," he said.
That reply alone suggests that it's awfully difficult to pore over Timme's impact at Gonzaga and manage to get through it with a straight face.
Drew Timme, the pride of Richardson, Texas, makes basketball loads of fun while still competing furiously.
He might chuckle and chat with opponents, but take this to the bank …
He HATES to lose.
IT'S HARD to imagine Gonzaga without Timme.
In The Kennel and beyond, that reality is bound to feel a bit like the local hoops universe has somehow slid off its proper axis.
Until Drew actually signs some sort of professional contract, here in the States or perhaps overseas, there will be organized groups gathering to beg their hero for one more year.
And, yes …
Timme does have one more year of eligibility in his pocket.
Despite his love for Gonzaga and loyalty to the program — he's a Zag for life — Drew COULD choose to play a fifth season somewhere else.
You know, somewhere close to home in the Dallas area.
Imagine the NIL money he could rack up repping for some Texas mattress company.
Timme, though, insists that he wants to take on the challenge of making it in the NBA — despite what we've heard from scouts and personnel people about his 23 percent shooting behind the 3-point line, or about a lack of "twitchy" athleticism that would make him a defensive liability at the next level.
This is a 6-10, 235-pound kid who plays basketball like he's dueling his brother in the driveway — but is deadly serious about his game, and where he might be able to take it.
He jokes about the NBA, but always manages to mention that he hit five 3-balls in a league-sponsored scrimmage after his junior season.
Drew intends to find a way.
MEANWHILE, he has more 'stache twirling (for dunks) and arm-flapping (for floaters in the lane) to provide us as the collegiate level.
Somewhere between one and six games of it.
Gonzaga is the 3-seed in a West Region that includes Kansas, UCLA, Connecticut and TCU — plus the usual assortment of upset-minded dark horses.
Make no mistake, though.
Timme came to Gonzaga, in part, to win a national championship.
The title-game loss to Baylor two years still stings, especially since the Zags came into that game at 31-0 — with an almost superhuman belief that they were destined to run the table.
Even worse, critics who doubt the Zags' chances this year point to Timme getting killed in the post by Baylor's combination of size and strength.
The naysayers point to Gonzaga's lack of defensive authority near the hoop, and that analysis is basically a knock on Timme and Anton Watson.
So, you can guess …
If Drew Timme wanted to provide Gonzaga's first national title two or three years ago, this season has become almost like a crusade.
THE ZAGS were hammered by Texas and Purdue early in the season, before Mark Few introduced a press to help the defense speed up play and force mistakes.
Few knows that his team cannot play 40 minutes of flawless, in-your-face defense.
Instead, he wants occasional intense stretches on that end of the floor, allowing the Zags' offense (which scored a hundred points against No. 1 overall seed Alabama) to explode and create some game-changing runs.
That emphasis suits Timme, Watson and the rest of the Zags almost perfectly — because they can all run and create some spells of havoc.
How will it work, now that it really matters?
Timme naturally tends to laugh and suggest things will turn out however they're meant to be.
He doesn't mean that for a second.
Gonzaga's leader is going to play these games like a giant Energizer bunny.
Even Drew's mom, Megan, told a reporter for The Athletic that seizing this "natty" means everything to her son.
Yes, he WILL acknowledge the school — and all the followers who love him — when the Zags have played their last game in this tournament.
But …
Timme damn well intends to go all six, and then twirl his mustache while lifting the trophy that Gonzaga covets with such passion.
Now, THAT would be a scene.
Email: scameron@cdapress.com
Steve Cameron's "Cheap Seats" columns appear in The Press four times each week, normally Tuesday through Friday unless, you know, stuff happens.
Steve suggests you take his opinions in the spirit of a Jimmy Buffett song: "Breathe In, Breathe Out, Move On."
Recent Headlines
---