THE CHEAP SEATS with STEVE CAMERON: Taking a load off still spendy for common fans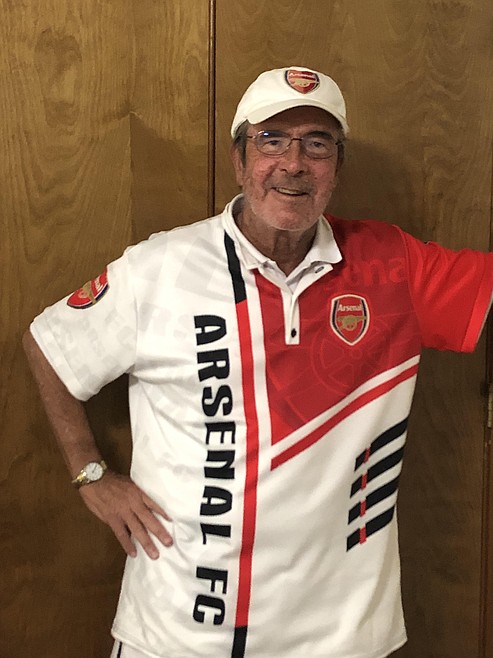 Load management.
It sounds like something that would concern long-haul truckers.
Or a family of five deciding to spend a whole year in that nice Airbnb villa on the Italian coast.
How much can they take along?
But …
No.
In sports, load management means a player working out how many games he can take off to rest — and still stay sharp for the business end of the season.
And continue to get paid, of course.
The patron saint of load management — the player who made it a common phrase — is Kawhi Leonard of the Los Angeles Clippers.
Leonard needs to fight exhaustion while somehow getting along on just $44 million per year.
Anyhow, load management is now commonplace — especially in the NBA, which is beginning to worry about it.
The league is trying to work with the players union to create a minimum number of games necessary for awards (MVP, etc.) and things like officially leading the league in various categories.
The problem, obviously, is that paying customers show up expecting to see the league's stars, and often discover they're watching a glorified G-League game.
And those tickets ain't cheap.
There's a joke that's gone around Toronto for years …
"Shall we take the kids to a Raptors game, or fly to Paris for dinner?"
THE NBA is truly worried about this elephant in the building.
Let's say you're in Dallas, and want to go see a Mavericks game.
The average ticket is $157, and the price goes up (all the way to $14,700) if you're hoping to treat yourself.
So, you shell out the cash, pay for parking or grab an Uber to reach American Airlines Arena, and …
You discover that Mavs superstars Luka Doncic and Kyrie Irving are BOTH taking the night off —you know, for load management.
Congratulations, you've just gotten screwed.
All of this is my way of ripping these multimillionaire athletes for sitting on their butts when 16,000 people (and maybe a national TV audience) planned an evening around watching them play a little hoops.
This disease seems to affect pro basketball far more than any other sport.
Can you imagine DK Metcalf sitting out a Seahawks game to get some midseason rest?
Hockey?
It's unthinkable.
Baseball players DO occasionally take a day off, but that usually means they'll be the designated hitter instead of playing third base.
And these guys play 162 games, practically every night.
A catcher like Cal Raleigh doggone NEEDS a game off from time to time.
But basketball?
The truth here is that a lot of the modern-day players are just plain soft.
For instance, I wonder how guys handled load management a decade or two ago.
How about legendary Zag John Stockton?
Hmmm …
The NBA's all-time leader in assists and steals played 19 seasons for the Utah Jazz, and was on the court for ALL 82 games in 16 of those years – and in the 17th, he missed just two games.
The other two years, he had injuries that required surgery.
He wasn't babying it, either, averaging 31.8 minutes per game.
Stockton's idea of load management was a timeout.
I can't even imagine what other players from that era, and further back, can possibly think of guys like Anthony Davis missing three weeks with a hangnail.
Yeah, that's an exaggeration — but not by much.
YOU KNOW, from some of my other columns, that I'm a huge soccer fan — specifically, Arsenal of the English Premier League.
There is outrage among Arse fans these days because 21-year-old winger Bukayo Saka is getting brutal (and illegal) treatment from defenders who can't handle his speed and technical skill.
Saka has been kicked, elbowed, head-butted and everything else — and at 5-9 and 157 pounds, he's now just a walking, running bruise.
Most Gooners (that's us Arsenal junkies) have been practically begging manager Mikel Arteta to give Saka a rest.
Just get him out of the firing line for a few days to recharge and heal.
Nope.
He's always in the lineup, knowing that some beatings are coming, and he's fine with it.
"I'd say mentally, I'm just happy to be on the pitch," Saka said. "Would I rather be injured or on the pitch? I want to be on the pitch.
"If I asked myself when I was younger: Where I would want to be? It would be on the pitch, playing for Arsenal every week, competing at the highest level, I'd take it.
"I trust in God to take care of me.
"So, I'm happy. I just want to continue to push to the end of the season.
"Then in the summer, I can lock myself in my room and sleep."
Now, what would Bukayo Saka, or any world-class soccer player, think of "load management"?
Sticking with a British phrase here, I think they'd say …
"You're having a laugh."
Except, back home …
Fans who waste time or throw away money when NBA stars sit out games for the hell of it probably aren't laughing.
Not even a little bit.
Email: scameron@cdapress.com
Steve Cameron's "Cheap Seats" columns appear in The Press four times each week, normally Tuesday through Friday unless, you know, stuff happens.
Steve suggests you take his opinions in the spirit of a Jimmy Buffett song: "Breathe In, Breathe Out, Move On."
Recent Headlines
---