Diane Marie Messerly, 67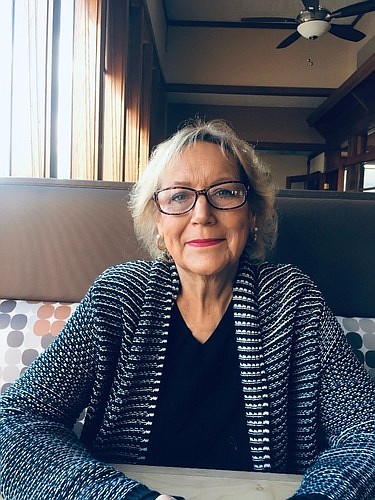 On Saturday night, March 4, 2023, Diane Marie (Gittel) Messerly, passed away at the age of 67. Diane was born April 17, 1955, in Coeur d'Alene, Idaho, to Gerald and Lois Gittel.
She attended Coeur d'Alene High School and raised two children, Cody and Amanda.
Diane was a local in Coeur d'Alene. She married William Messerly in 1982 at the Coeur d'Amour Wedding Chapel.
As a kid, she worked at the family-run hotel and store. When she got older, she volunteered at the Hospice Thrift Store for 15 years. However, her true love was being a mom to all the neighborhood kids. Diane's favorite spot was the dock at the lake. "Any time at the lake is time well spent."
Diane never met a stranger, she was an awesome friend to many. Remarkable daughter, mother and grandma. Her family was her heart. Diane was so full of love that it's hard to describe. All that knew her was blessed beyond words. This wonderful woman will be missed by so many. She was a warrior woman in the battle with the sickness that took her. Her grace in the whole process was admired by all that knew her.
Diane was preceded in death by her father, Gerald Gittel; mother, Lois Gittel; husband, William Messerly; and daughter, Amanda Messerly. She is survived by her son, Cody Messerly, his wife, Lindsey, and their sons Jaxson, Finn and Micah; sister Kathy and brother Rick Gittel; grandkids Lily Crain and Leigha Nile and several cousins, nieces and nephews.
A memorial service will be held Friday, March 17, 2023, at 2 p.m. at the Yates Funeral Home- Coeur d'Alene Chapel, 744 N. Fourth St., Coeur d'Alene, I D83814
Recent Headlines
---