Record snows in the West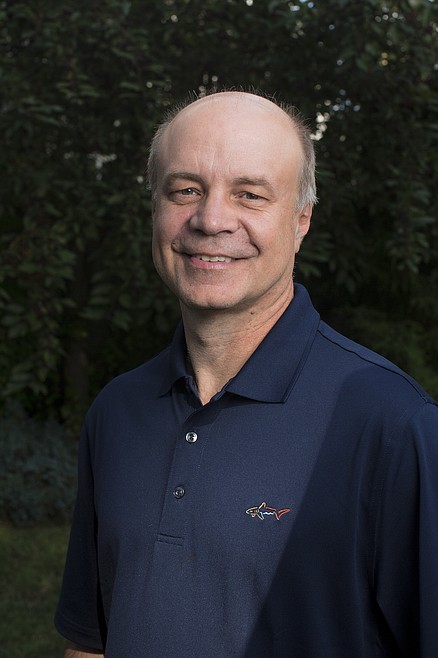 Randy Mann.
JAKE PARRISH/Press
It was certainly a tale of two winters across the Inland Northwest. At the end of December of 2022, Coeur d'Alene had received 49.2 inches of snow at Cliff's station. From Jan. 1 through Feb. 20, only 8.9 inches fell. Then, our second winter arrived with 25 inches of snow, including the recent storm total late last week of 11.7 inches.
Our seasonal snowfall total in Coeur d'Alene, as of the weekend, now stands at 83.1 inches. Our original prediction from last October was between 80-85 inches for Coeur d'Alene. Even though we are now going into a milder weather pattern that will likely provide more rain than snow, it's possible that our final seasonal total could be close to 90 inches, compared to the normal of 69.8 inches.
The March snowfall total through the first 11 days is 16.8 inches. The snowiest March in recorded history for Coeur d'Alene was 31.2 inches back in 2008. According to Cliff's records, 27.8 inches of snow fell in March of 1917 and 23.4 inches fell in March of 1915. With more than two weeks left this month, it's possible that we could at least challenge the third-place March total of 23.4 inches.
The long-range computer models are showing the possibility of some additional snow, rather than rain, in the lower elevations in about 10 days or so. Also, we should continue to have additional storms move across the region through at least the end of the month. As of the weekend, Cliff has measured a total of 1.64 inches of rain and melted snow for March. The normal precipitation for this month is 2.6 inches, so with more storms expected, there is a very good chance we'll end up with moisture totals for March well above that figure.
It's almost hard to believe that we did not see a flake of snow in March of 2022. When it seemed that the winter season was over, Coeur d'Alene picked up over 10 inches of snow in April.
At the Spokane International Airport, the seasonal snowfall will finish above the average of 45.4 inches. As of the weekend, a total of 59 inches has fallen, including the record 4.8 inches last Friday. Their monthly snowfall total for March currently stands at 8.9 inches.
The recent storms have also produced a lot of snow in the higher mountains. At Lookout Pass, nearly 400 inches of snow has fallen at the summit since the beginning of the season. At the top of Silver Mountain, a total of about 250 inches of snow has fallen with 260 inches for the season at Schweitzer.
For this week, we're going to lose some of that snow on the ground, especially in the lower elevations. On March 11, there was over 10 inches of snow on the ground at Cliff's station in northwestern Coeur d'Alene. With the new pattern of rain and milder temperatures, along with occasional gusty southerly winds, the lower elevation snowpack will dwindle significantly. With the potential for rapid melting, we could be seeing many areas with local flooding due to the snowmelt.
In California, the "atmospheric river" of moisture has brought tremendous amounts of precipitation to the state, especially in the mountain locations all the way down in Southern California. Near Donner Pass, a mountain pass above 7,000 feet in the northern Sierra Nevada mountains, over 50 feet of snow has fallen for the season. I've seen recent photographs of plowed highways in that region that have snow on both sides of the road measuring at least 50 feet high.
In the San Francisco Bay Area, rare snows were reported earlier this month in some of the higher elevations of the hills to the east of the city. In the mountains of Southern California, rare blizzard warnings were also issued for many mountain locations. Amazing, over a record 12 feet of snow has fallen since March 1 over the mountains in San Bernardino County in the southern part of the Golden State.
Many mountain snowpack in California are over 200% of normal. While this is great news for the drought-stricken state, there is also the concern for major flooding. Residents in Lake Tahoe, Calif., are working fast to take off the many feet of snow on their roofs. Some longtime residents who have lived in or around Lake Tahoe for decades have stated that they have never seen snow like this. Also, if much of the precipitation early this week comes as rain rather than snow, then flooding could be a major issue.
Last Friday, President Joe Biden approved a state of emergency for California that was requested by Gov. Gavin Newsome. The federal assistance will be needed as additional moisture is expected over at least the next several weeks.
With the huge amounts of moisture in California, most reservoir levels are near 100% of normal. Most reservoirs in North Idaho also near 100% of normal. At Lake Coeur d'Alene, as of March 11, the reservoir was at approximately 90% of normal.
• • •
Contact Randy Mann at randy@longrangeweather.com.
Recent Headlines
---