Huckleberries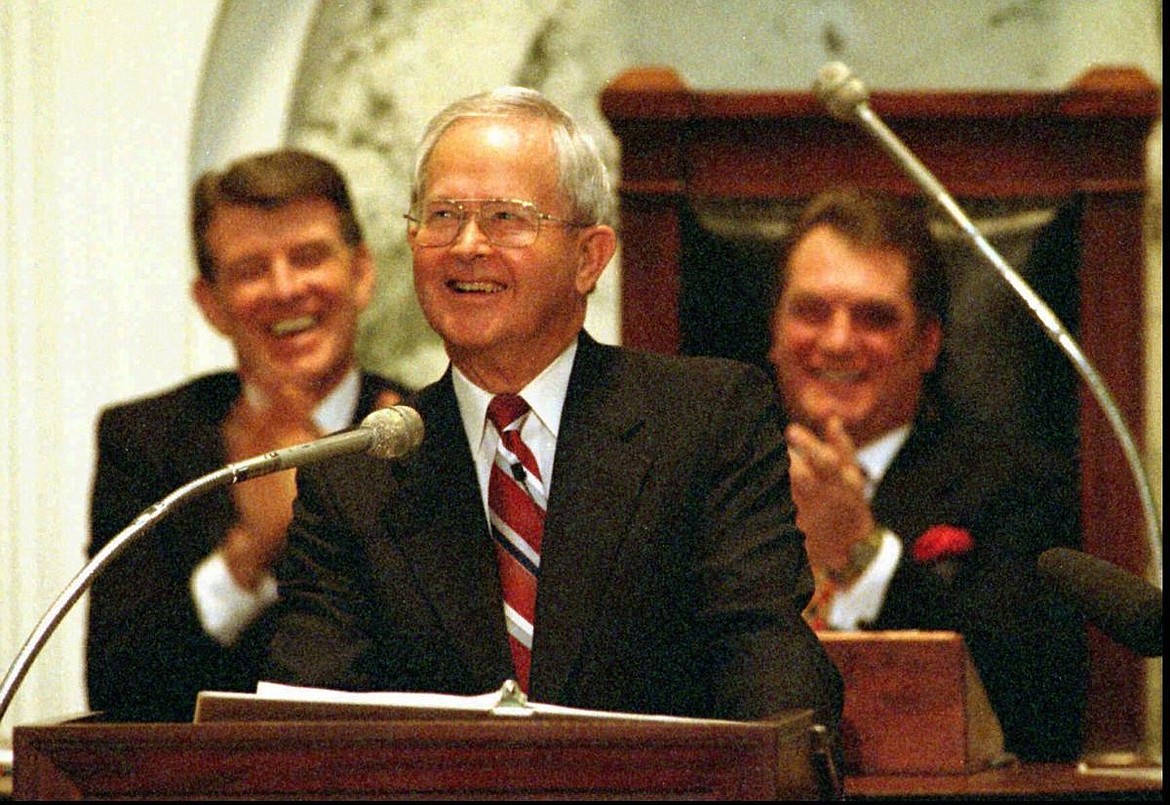 A new Huckleberries poet applauds the late, great, former Gov. Phil Batt.
AP file photo
Post Falls Mayor Ron Jacobson as a Coeur d'Alene High basketballer.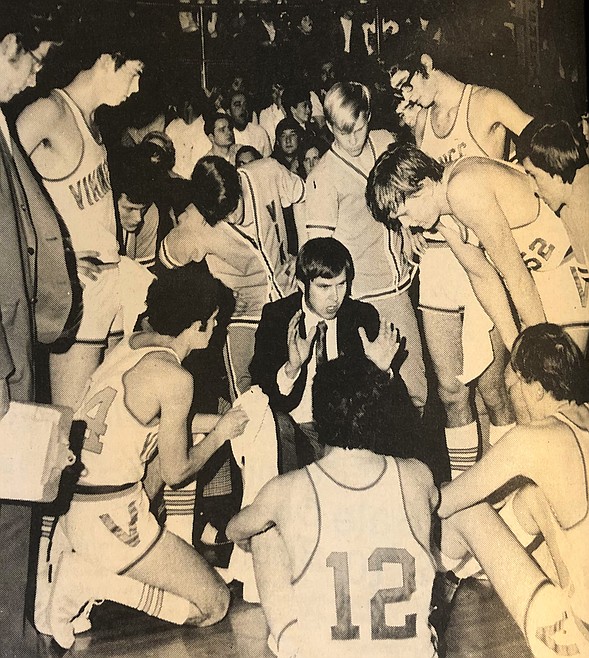 Coach Dean Lundblad strategizes with 1973 state champion Viks.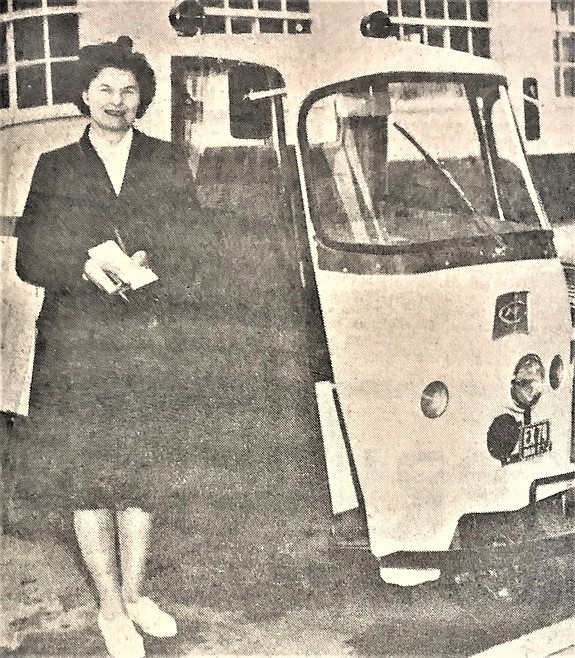 Coeur d'Alene's first "meter maid" Elsie Stice.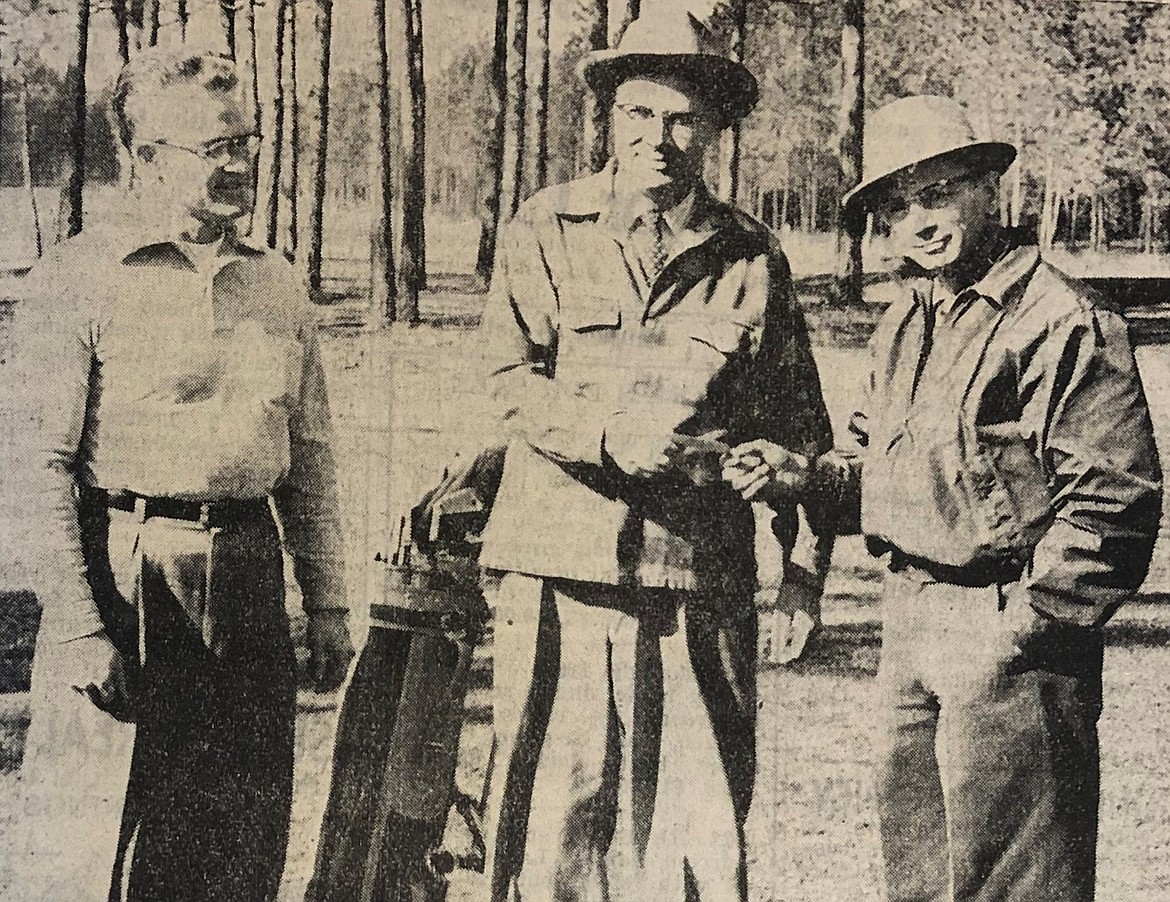 In 1958, Mayor Perry Christianson, center, buys a Coeur d'Alene Public Golf Course membership from Roy Stark, left, and Elmer Parrott.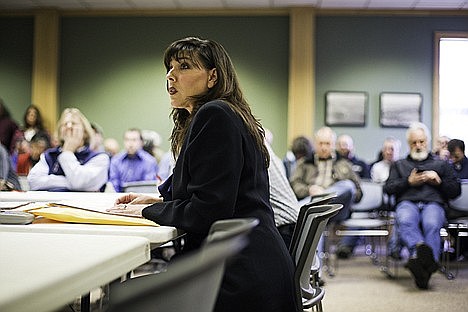 City Clerk Renata McLeod opens bids for McEuen Field makeover.
Previous
Next
If you're like me, you've wondered what the late Bard of Sherman Avenue would do with today's overripe local news cycles.
Zealots hell-bent on destroying North Idaho College. Librarians under siege. Patriot Front members packed in a van. Political partisans gone wild. Incoming masses yearning to breathe free.
We could only imagine the fun The Bard would have brought us.
Until now.
Seven years after Tom Wobker, The Bard, parted this mortal coil, there's another house poet in training: The Humble Spud. They prefer limericks to short poems. Here's the Spud's opening salvo:
BATT
He played a quite mean clarinet
For the solons with whom he had met
Though his bearing was slight
He still governed with might
And they can't find his equal still yet.
LEVY
If codgers stop voting for kids
And their pensions start hitting the skids
They might come to regret
That the worst outcome yet
Are no nurses to wipe off their bibs
DRIVEL
I'd like to make politics civil.
All the anger just makes my head swivel.
So, I hummed a sweet song,
As you blathered all wrong.
Now I'm back to disgust with your drivel.
COMMON SENSE
A trust funder screams "common sense"
While his minions are on the defense.
He's killing off schools,
But the guy ain't no fool.
He can write off the campaign expense.
I've run and rerun — and will continue to run — The Bard's little pieces of poetic candy since 2002. The Bard would be delighted that another rhymer has picked up his mantle. I am.
Team player
Post Falls Mayor Ron Jacobson learned early that everyone needs the support of a team to succeed. His father made that point after 11-year-old Ron had scored 26 to lead his church basketball team to a title.
Ron recounted this story upon receiving his town's 2023 Citizen of the Year honors Feb. 28. But he didn't mention his junior year at Coeur d'Alene High 50 years ago (March 10, 1973) when, as a 6-foot-2 reserve, he performed a key role in the Viks' 1973 state basketball championship.
He'd played sparingly that year for coach Dean Lundblad and not at all in the first half of the title game against Highland. At halftime, he consumed freely — three fruit drinks and two pieces of fruit — figuring he'd be watching the second half from the bench.
That's when coach Lundblad told him to shed his warmup jacket. Ron was starting the next half. Seems two CHS starters had four fouls and one other had three. The coach also ordered his team to stall, weaving back and forth while a large Highland crowd booed in Pocatello.
Ron scored nine points on three baskets and three free throws, including a crucial point with 29 seconds left, as the Viks beat Highland 52-47 for their first state basketball title in 10 years.
In 1974, Ron would serve as his school's student body president.
A profile article in the student newspaper, The White Pine, ended with this spot-on prediction about Future Ron: "With his attributes, he will be successful in most endeavors."
Lovely Rita
Factoid: Elsie Stice became our town's first "meter maid" when she began handing out red parking tickets downtown 55 years ago (Feb. 18, 1968).
For the first two weeks, she covered her rounds on foot. Then, the city purchased a white, three-wheel scooter with dark-blue trim, matching her uniform — dark-blue suit, overseas cap and a white blouse and shoes.
She patrolled the downtown through the week, with Officer Tom Dotzler spelling her on Saturdays.
From Feb. 18 to March 6, Elsie and the officer, wrote 767 tickets, or about 50 per day. And there was little blow back. "Everyone, at least everyone I have come in contact with," Elsie said, "has been wonderful — many of them even say, 'thank you,' for the ticket."
Yes, even in the turbulent '60s, the Lake City was kinder and gentler than today.
Huckleberries
• Poet's Corner: We drink now to Patrick/may God hold him near,/for he is the saint/who gave us green beer — The Bard of Sherman Avenue ("St. Patrick's Day Toast").
• NYTimes Checks In: Yes, Virginia, we made headlines in the New York Times last week, for the ongoing train wreck, which is the North Idaho College trustee majority and counsel. You can Google "The MAGAfication of North Idaho College." And then wish/pray/hope that reinstalled, rightful President Nick Swayne can steer our venerable institution back to safe harbor.
• Did You Know? Duane Hagadone had a fight on his hands when he asked the state to lease him 6.6 acres of lake surface for his floating green. The Kootenai Environmental Alliance objected. A court battle loomed until Gov. Cecil Andrus brokered a deal – the floating green for public access to Duane's east end of Sanders Beach. The Land Board OK'd the deal March 8, 1988. It was a good one.
• Name Game: Christianson Gymnasium at North Idaho College is named after Perry Christianson, a three-term Coeur d'Alene mayor (1954-60) who joined the college in 1938 as a math instructor. Fifty-five years ago (March 8, 1968), Christianson announced his retirement from NIC after 13 years as faculty dean and six years as college president.
Parting shot
Ten years ago (March 7, 2013), after a series of 4-3 votes, with Mayor Sandi Bloem casting tie-breakers, the City Council awarded the contract to overhaul McEuen Field to Contractors Northwest. The local company submitted a low bid of $14.6 million, which didn't include seven possible alternates that could be added later. After the vote, Mike Kennedy, who was one of four council figures subject to unsuccessful recall efforts for their McEuen votes, including Mayor Bloem, said (and I paraphrase): "This is a legacy project. Ten years from now, the majority of the people will not remember the contention of the project. But they will be enjoying the benefits of the finished park." Bingo.
• • •
D.F. (Dave) Oliveria can be contacted at dfo@cdapress.com.
Recent Headlines
---