MY TURN: Spotlight on social work this month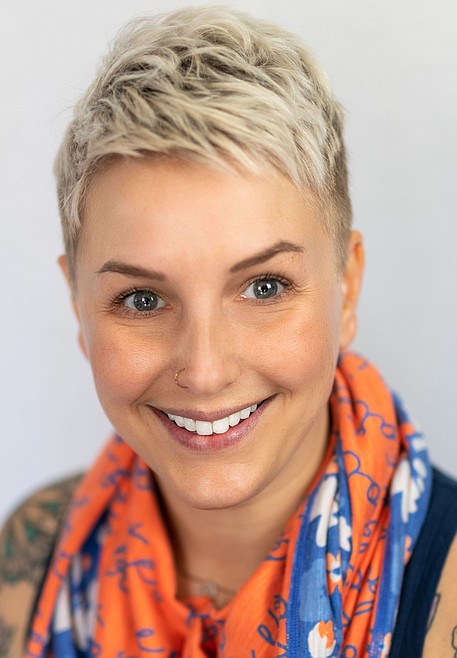 by
MEGAN DARDIS-KUNZ/Guest opinion
|
March 11, 2023 1:00 AM
March is Social Work Month, and the 2023 theme is Social Work Breaks Barriers.
The theme "Social Work Breaks Barriers" resonates because social workers are on the frontlines helping our nation overcome myriad challenges, including economic inequality, reproductive rights, racism and natural disasters worsened by global warming.
More than 700,000 social workers nationwide entered the profession because they have a strong desire to assist those in need and make our communities, our nation and our world a better place for all.
For generations, social workers have broken barriers to help people live better lives, and they continue to break barriers by empowering people in tough situations.
For more than a century, they've helped break through barriers that have led to the creation of a minimum wage, a 40-hour work week and the implementation of Social Security benefits.
They've transformed millions of lives. Chances are, over the course of your lifetime, you, a family member or a friend have been helped by a social worker. According to a new survey released this month by Ipsos, 80% of Americans have a favorable opinion of social workers. And 81% of people who have interacted with a social worker say a member of the profession improved their situation or that of a family member.
These helping professionals work everywhere — hospitals, mental health care facilities, child welfare agencies, schools, veteran centers and in local, state and federal government.
They continue to break barriers by advocating for student-debt relief, equal rights for all and improving delivery of health care and mental health care. The need for more social workers is reflected in data from the Bureau of Labor Statistics, which notes social work is one of the fastest growing professions in the United States. An expected 800,000 social workers will join the profession by 2030. Yet, social workers need your support. They deserve higher salaries and more programs, such as student loan forgiveness, that make it easier for people to enter, work and remain in the field.
Bringing this closer to home, Coeur d'Alene is home to a Boise State University School of Social Work Master of Social Work program on the beautiful campus of North Idaho College. This program is vital to our region as it trains students to be social workers and these students almost always stay in this area. Consider what the length of time would be to wait for a mental health appointment if we didn't have this program here.
During Social Work Month and beyond, we urge you to learn more about the profession and what you can do to help assist them in their positive, life-affirming work. Visit socialworkmonth.org for more information.
---
Megan Dardis-Kunz, MSW, LMSW, is a clinical assistant professor with the Boise State University School of Social Work.
Recent Headlines
---