FAST FIVE Carrie Kelly-Pierce: 'Everyone deserves to be seen'
Carrie Kelly-Pierce and her family moved to Idaho 30 years ago and have never regretted it. She has raised her children and grandchildren in this beautiful state that has become home. Carrie enjoys spending time with her family, reading and listening to music. When she's not working at Safe Passage, where she's been for five years, she can often be found in her garden, which is her happy place.
1) What is your position at Safe Passage, and what do you enjoy most about your job?
I am the program coordinator. The thing that I love most about my job is the people we help every day.
2) What are a few things about your work that you would like people to know?
What I would like people to know about my work is that no one chooses to be in a domestic violence (DV) relationship. Many of our clients are not even aware that they are in a DV relationship. This kind of relationship is all they've ever known and oftentimes it is the same as the relationship they saw between their parents growing up. I would also like people to know that DV can affect anyone rich, poor, etc. It does not discriminate. I have helped clients who have all of their needs and wants met and clients who do not even have their basic needs met.
3) What is something or a few things you have learned working with people who are in vulnerable situations?
Oftentimes these people feel invisible. They have no hope of their situation ever changing. They have been broken down and beaten by people who claim to love them and by a system that is broken. Sometimes all it takes is for one person to really see them, to hear them and make them feel valued to completely change their life course.
4) What is something people would be surprised to learn about you?
I have an amazing green thumb. I love to spend time out in the sunshine in my garden, among the fairies where it is peaceful.
5) How can our community be better when it comes to violence, domestic abuse and overall treating each other with love, kindness and respect?
Our community could do better by realizing that each and every one of us who lives here are all fighting our own inner battles. No one has a perfect life. Each life has its own struggles. We need to do a lot better about treating people with kindness, having more patience and most of all less judgment. Everyone deserves to be seen and sometimes all it takes is a smile from a stranger to completely change someone's day. We need to do better about not video recording everything we see and instead standing up to assist those who are the most vulnerable in our community.
---
The nonprofit Safe Passage Violence Prevention Center is the largest agency in North Idaho providing resources, support and crisis intervention for adults and children affected by domestic and sexual violence, stalking and human trafficking. Access help 24/7 at 208-664-9303, safety@safepassageid.org or by texting 208-449-7228.
---
Do you know someone in Kootenai County who makes our community awesome? Send Fast Five suggestions to Devin Weeks, dweeks@cdapress.com, to highlight locals who contribute their time and talents to make North Idaho such a special place.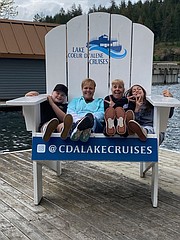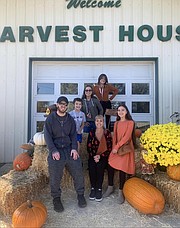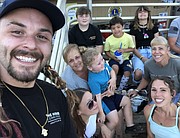 Recent Headlines
---