OPINION: Hopeful for levy decision that supports students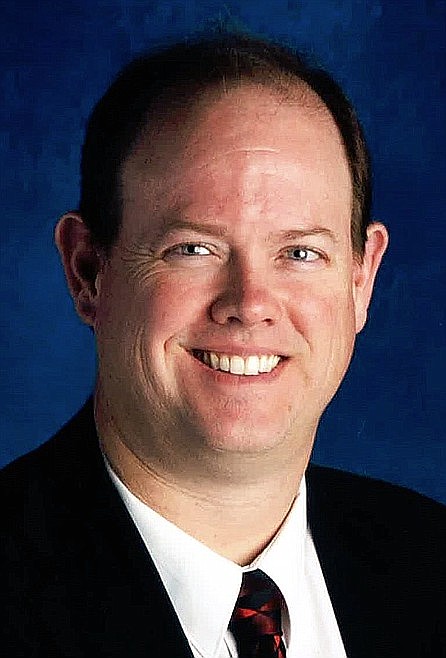 by
SHON HOCKER/Guest Opinion
|
March 10, 2023 1:00 AM
I have been an educator for 28 years, with 14 of those years working in the great state of Idaho. One of my personal fundamental principles is that of honesty. Honesty is more than not lying. It is also speaking up when necessary. Although remaining silent is a wise approach at times, there are times where silence is inappropriate. I have tirelessly focused my work on what is best for students, while relentlessly working to keep politics out of schools.
In regards to the levies, I understand we are asking the homeowner of a $525,000 house to invest an additional $148 per year or $12.33 per month. And although this is an increase, I do not believe the added expense is the primary concern behind the opposition.
Those not supporting the levy primarily make three claims; the first being "live within your means." The truth is the district does live within our means and is the epitome of stretching the dollar. We have experienced close to $4 million in inflationary expense impact over the past four years and have reduced spending accordingly. We simply can't continue to hire employees at $12.75 per hour, or freeze the salaries of our beginning teachers for several years, as we do today.
The second claim is the concern of the indefinite term levy referred to as the "forever levy." The school board has made it widely known that if the state increases funding in areas currently funded by the levy, they will evaluate options to reduce the local levy. The most important benefit of the indefinite term levy is that it "grounds" programs and student opportunities. This levy has been renewed every two years since the 1980s. It includes school nurses, school resource officers, coaches, extracurricular activities including athletics, and elementary programs such as PE, art, music and strings programs. I believe it is important to finally "ground" these programs, and ensure they receive financial support for the foreseeable future. We cannot have our nurses wondering if they have jobs every two years. We cannot expect our student athletes to wonder if they will have extracurricular activities available to them. We cannot leave our parents wondering if their elementary student will have access to art, music, and physical education programs.
The third claim relates to academic achievement. Statements are made that the levy is a waste of money and that schools do not provide results for the money. I'd like to point out the contrary. Idaho Ed News recently revealed the top schools in Idaho. Two of the top 10 schools in Idaho are in the Coeur d'Alene School District. A few years ago, Idaho launched a "Go On" initiative to increase numbers of graduates moving into educational opportunities after high school. We are second only to West Ada School District. Last year $5.8 million in scholarship awards were granted to our graduating seniors. Our high school graduates attend some of the top universities in the country including Yale, Harvard, MIT, Gonzaga, BYU and Stanford. Our student athletes receive scholarship opportunities each year, and last year 70 high school students enrolled in AP coursework earned a perfect score of "5." Our high school graduation rate is the second highest in the state of the largest school districts.
If both levies pass, the levy rate for these two specific levies will be $114.24 per $100,000 of assessed valuation. The KCRCC has given directions to vote "NO" on our school levies, yet they openly support the levies of the neighboring Lakeland School district with a proposed levy rate for the same two levies at $129.00 per $100,000. While I'm pleased the KCRCC is supporting the much needed Lakeland levies, I'm disappointed they are not supporting ours. I wish that politics was not the deciding factor. We have all witnessed what politics has done at North Idaho College these past couple of years. No matter what side of the political fence you may sit on, I've yet to see how the current political challenges at North Idaho College are good for their students or our community as a whole. Furthermore, I have yet to see how the failure of the Coeur d'Alene School District's two proposed levies are good for the more than 10,000 students and families we serve.
It is my hope that we all can put politics aside, and make decisions that are focused on students and the impacts to the community in which we live. Our public schools are the foundation for a great community. And Coeur d'Alene is a great community. Sometimes people choose to not say anything at all, but this is not one of those times. Please vote Tuesday, March 14. I'm eager to learn of your vote.
• • •
Dr. Shon Hocker is superintendent of the Coeur d'Alene School District.
Recent Headlines
---