Movers & Shakers
Carter joins STCU as Rathdrum branch manager
Bridget Carter, a Coeur d'Alene resident with 17 years of experience at financial institutions, has joined STCU as Rathdrum branch manager. She most recently was an assistant vice president and branch manager for North Idaho at Washington Trust Bank.
Carter is a graduate of Washington State University, Leadership Coeur d'Alene and Advanced Leadership Coeur d'Alene. She has a history of community volunteerism, including her current role as a member of the Economic Committee board for the Post Falls Chamber of Commerce.
STCU's Rathdrum Branch opened in 2020.
• • •
Moore of All Things Art CdA honored as Coeur d'Alene's 2023 Local Business Person Of The Year  
The largest online referral network for small businesses, Alignable.com is announcing the results of its annual national search for leaders who've gone above and beyond guiding peers and supporting entire communities as many small businesses continue to combat major economic challenges.
Alignable's network of 7.8 million small business owners has chosen Penny Moore of All Things Art CdA as Coeur d'Alene's 2023 Business Person Of The Year.  
The 2023 contest is the most popular competition Alignable has hosted in five years, marking a 61% jump in participation over 2022. 
All told, 3,750 communities across the U.S. and Canada selected 3,976 winners this year (including ties). That's an increase of 1,400+ additional Local Business People Of The Year compared to 2022.
During the contest, which ran from Jan. 9 to Feb. 17, 226,000+ votes and close to 51,000 testimonials were posted praising 125,000+ local leaders for helping their peers and communities through a turbulent year with many challenges, including high inflation, rising interest rates and fears of a recession.
"In our local business community, we look out for each other and refer businesses down the street or around the corner to help make everyone in town as successful as possible," Moore said. "And the challenges we've all encountered have compelled many of us to offer counsel to peers fighting to keep their businesses afloat. While I'm thrilled to receive this award, it's really a testament to our entire community. And it reinforces my resolve to push toward a full recovery for everyone here in Coeur d'Alene by the end of 2023."
Moore received a special badge on her Alignable profile, recognizing this big win. In past years, the awareness generated through similar contests has spurred expanded connections, as well as new business for many winners. 
• • •
Blue Cross of Idaho welcomes Amador as regional district director for Cd'A
Blue Cross of Idaho is pleased to announce that Paul Amador, Camile Barigar and Amy Taylor have joined Blue Cross of Idaho as regional site directors in Coeur d'Alene, Twin Falls and Idaho Falls.
Amador serves as Blue Cross of Idaho's Regional Site Director in Coeur d'Alene. Amador served for six years in the Idaho State House of Representatives. He was the chairman of the House Ways and Means Committee and vice vhairman of the Joint Finance Appropriations Committee. He has a bachelor of science from California State University-Fresno, and a master of arts and Ph.D. in educational leadership from the University of Nevada, Reno.
• • •
If you have a new, relocated or expanded business, or announcement of events, promotions or awards, The Press wants to let our readers know. Email the details to hmain@cdapress.com.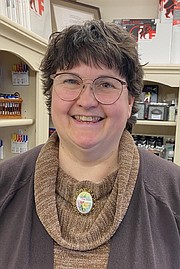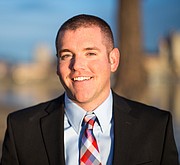 Recent Headlines
---