Little things make a big impact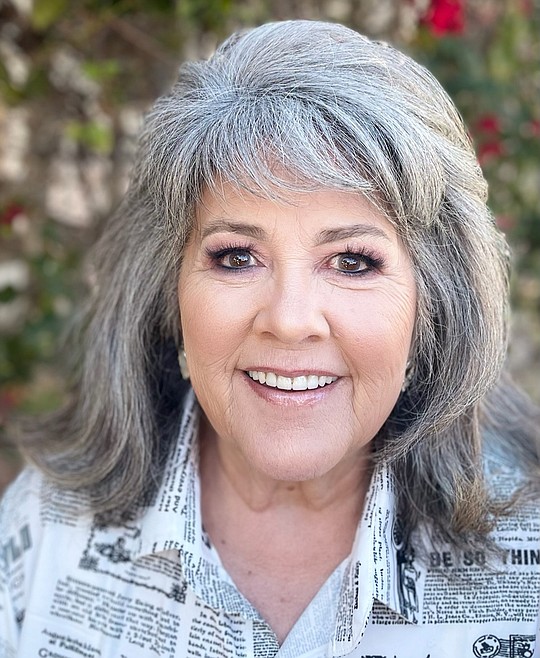 This isn't the biggest news of the week, in fact, I don't even have names to include, but it was the most memorable moment of my week by far.
Bert and I went to our neighborhood café, Gathered, for an early dinner Saturday. At some point, a young boy, probably a first grader, and his mother came in. They were both dressed in their Sunday best, the boy with a rosebud boutonniere. I could see them across the room, animated in their conversation, and just enjoying their special time together. The young man was positively beaming to have his beautiful mother's undivided attention.
As we were leaving, I stopped briefly at their table to tell the boy how handsome he was and asked if it was a special occasion. They were heading to the Mother-Son Night of Fun at the Trailhead Event Center, organized by the Post Falls Parks and Recreation Department. His mother was so excited to have such a fun event to share with her son and said her daughter enjoyed a similar Daddy-Daughter date night in February.
From my vantage point as a mother, and now the grandmother of grown grandsons, what I know for certain is that children are only children for a blink of an eye. But they will remember always the moments their parents make to spend truly quality time with them. It did my grandma heart good to see such joy on that young boy's face.
• • •
Oh my gosh, my latest experience with the U.S. Postal Service is a doozy. Waited for over a month for a package mailed from the East Coast. Delay after delay attributed to weather, being busy, short-staffed, yadda, yadda, yadda. So hallelujah, according to tracking, my package finally arrived at the post office in Post Falls on Friday, March 3, and was sent out for delivery, except it wasn't. So it's scheduled for the next delivery day, which would have been Saturday, March 4. But for reasons I simply cannot fathom, on Saturday, the post office processed the package to be returned to sender and away it went to Spokane. On Sunday, it left Spokane, and Monday, it arrived in Santa Clarita, Calif., where it was then sent off to the Los Angeles Distribution Center. No telling where it is at the time of this writing. To be continued …
Trivia, according to the official usps.com website, the company's top goal is to "deliver a world class customer experience." Well, technically they don't specify when they'll deliver that.
• • •
A year ago this week, Main Street March 2022: "In those early days of 2020, the actions that made me realize the broad-reaching impact this could possibly have was when the NBA canceled the remainder of its season, just prior to tip-off of the Utah Jazz-Oklahoma City Thunder game March 11. Jazz center Rudy Gobert tested positive for COVID-19, prompting the action. The next day, the NCAA canceled the March Madness tournament, which was already underway. Then Steve Wynn announced March 13 that he was closing his two luxury hotel/casino properties on the Las Vegas strip for two weeks. Within days, all of Las Vegas went dark.
"Local bars and restaurants were closed for indoor seating and would not reopen until the middle of May. On March 25, Idaho Gov. Brad Little issued the stay-at-home order, two weeks to flatten the curve, which in reality wasn't lifted until May 1."
• • •
Happy Birthday today to Cyndie Hammond, Lisa Ferguson, Robert Page, Linda Koehler, Joni Morrow, Chelsea MacEntee, Kylie MacEntee and Veronicka Peacock. Tomorrow Karen Roetter, Bob Frazey, Giuliana Palmas-Rogers, Keith Van Slate, Debbie Myles Shawver, Joyce Connolly and Megan Round blow out the candles. On Friday wish a happy birthday to Nancy Frazey (70!), Mary Akers and Jon Dingman. Jim Booth, Heather Callahan, Mindy Newby, Jim Faucher, Travis Jank and Rachel Burkhardt put on their party hats on Saturday. DeAnn Johnson, Will Henderson, Sylvia McCormick, Josh Vesser, Faith Hazard Wiley, Ali Hanson, Kim Maksen, Jan Daugharty, John Neirinckx, Christel Fredericks and David Wegner will have their cake and eat it, too, on Sunday. Lucky March 13 birthdays will be celebrated by Kim Maksen, Paula Sharp, Robin Karrick, Laurie Boeckel and Erich Eickmeyer. On Tuesday Tom Capone, Wayne Cofield, Bud Evans, David Cehr, Candace McEnespy, Teri Rouse, Fabian Medina, Ina Bressler and Sheila Kemmis will eat pi instead of cake.
• • •
Kerri Rankin Thoreson is a member of the National Society of Newspaper Columnists and the former publisher of the Post Falls Tribune. Main Street appears every Wednesday in The Press and Kerri can be contacted on Facebook or via email mainstreet@cdapress.com. Follow her on Twitter @kerrithoreson.
Recent Headlines
---