Trustees make Swayne active president, place South on paid leave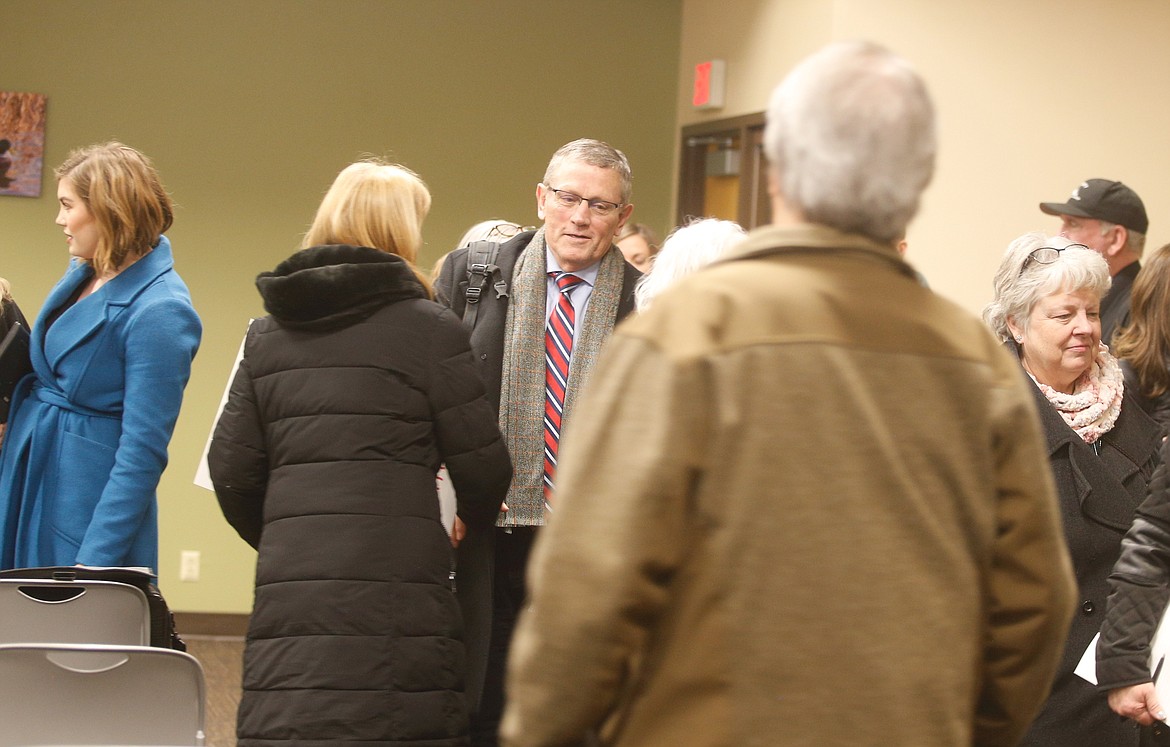 Following a court order issued last week, North Idaho College trustees voted unanimously Monday night to reinstate Nick Swayne as active president of the college.
by
KAYE THORNBRUGH
Staff Writer
|
March 7, 2023 1:09 AM
COEUR d'ALENE — North Idaho College still has two presidents, with Nick Swayne returned to his role as active president and Greg South placed on paid administrative leave.
NIC had a special meeting Monday night after Judge Cynthia Meyer ordered late Friday that Swayne, who trustees placed on administrative leave for no disciplinary reason in December 2022, be immediately reinstated, while his lawsuit seeking permanent reinstatement works through the courts.
"The majority of the board members don't necessarily agree with the court order, but the college will abide by the court's ruling," Chair Greg McKenzie said prior to the vote.
A crowd of 90 people gathered for the special meeting in the Lake Coeur d'Alene Room of the Edminster Student Union Building on NIC's main campus, with more watching from overflow rooms.
Most of the audience broke into applause when Swayne was reinstated.
"I'm happy to proceed with getting back to work," Swayne said.
Before trustees voted unanimously to take Swayne off administrative leave and restore him as active president, they voted 3-1 to place South — the interim president the board hired after placing Swayne on leave — on paid leave.
Trustees Greg McKenzie, Todd Banducci and Mike Waggoner voted in favor of the motion, while Trustee Brad Corkill opposed it and Trustee Tarie Zimmerman abstained from the vote.
Zimmerman objected to placing South on paid leave.
"I think we should actually terminate his contract," she said. "We have a president. We will as soon as we follow the court's order. We don't need the services of Dr. South any longer."
McKenzie did not allow discussion about South's compensation while on leave, calling it a personnel matter.
"You're welcome to try to overrule the chair," he told Zimmerman.
The show cause sanction issued last month by NIC's accreditor, the Northwest Commission on Colleges and Universities, specifically cited "uncertainty as to who is the chief executive officer" as an issue that places the college at risk for viability.
The sanction letter pointed to NIC having one president, Swayne, on administrative leave and a second president, South, appointed concurrently with the regular one.
The next regular board meeting is scheduled for March 22.
NIC has until March 31 to submit a report to its accreditor explaining why the college's accreditation should not be terminated.
Recent Headlines
---