Rural maternity wards closing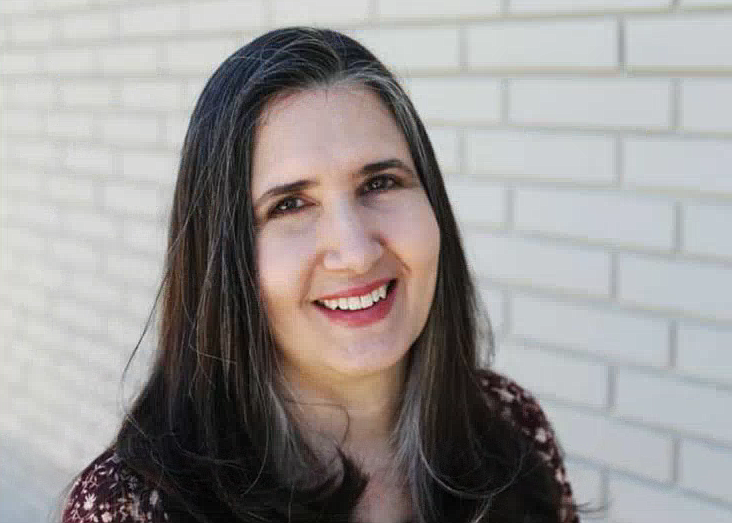 If you're a woman past childbearing age, in a way, you're lucky. Those of us past that stage of life living outside the big city had an advantage: Not long ago there was no shortage of safe, accessible places to have a baby with the highest level of care.
Before I continue, please note that nonprofit Kootenai Health is not part of the increasing trend of hospitals who are doing away with maternity wards. Theirs is going strong and we are lucky for it.
But few North Idahoans don't have children, grandchildren or other loved ones who one day will need such facilities elsewhere, and it behooves us all to have America's future leaders, health care providers, police officers, teachers and entrepreneurs delivered safely — and their mothers alive and well with the resources to care for them.
March is Women's History Month, and in more ways than one, the history America's making today isn't looking good for women or their young children.
If you think that's exaggerated, consider these facts:
• The U.S. has the world's highest mortality rate for women delivering babies in developed nations, and it's getting worse, not better. Without access to medical facilities and doctors, women can hemorrhage, experience dangerous blood pressure or infections or die. This is not merely a phenomenon of "the old days."
• A 2020 study by Blue Cross Blue Shield Association found the number of women experiencing pregnancy and childbirth complications rose 35% in the preceding few years. The number of women over age 35 giving birth, who are at higher risk for such complications, has risen 9%.
• From 2015 to 2019, there were at least 89 obstetric unit closures in rural hospitals across the country. By 2020, about half of rural community hospitals did not provide obstetrics care, according to the American Hospital Association. A study of hospital administrators carried out before the pandemic (Hung, et. al. 2017) found 20% didn't expect to be providing labor and delivery services in five years, i.e. by 2022.
• In the past year, according to news reports, maternity unit closures have accelerated mostly in rural areas where incomes tend to be lower, and where access to health care is already strained for the working poor. The "working poor" tends to include more young adults who are just starting families.
• Just under half of hospitals outside large cities didn't have maternity wards to begin with, according to the same study, so these expected closures impact an already strained maternity scene.
• The working poor are a huge part of this issue. About half of America's women of childbearing age are on Medicaid or are Medicaid-eligible, and 35% to 50% (varies by state) of live births are by Medicaid-funded mothers, according to data from the Kaiser Family Foundation and the National Centers for Health Statistics.
• Idaho women are worse off in general, according to the latest survey by Wallethub. In a state-by-state comparison, Idaho women rank dead last in terms of earnings, and Idaho's "working mom friendliness" is third lowest, 47th out of 50 states – a strong factor in health care access.
• Idaho's female uninsured rate is also high, or ninth worst in the nation. We rank 48th in preventive health care access with an overall rank of 42, as one of 2023's "Worst States for Women" (Vermont was the best state; see the full study at https://wallethub.com/edu/best-and-worst-states-for-women/10728).
Why is this happening? In short, costs and profit margins.
Childbirth just doesn't pay, especially in less affluent areas and age groups. Unlike models across the rest of the world, health care is generally a for-profit business in America. It's not considered a public right here, similar to publicly funded policing or K-12 education, so when costs get too high, businesses cut costs.
Hospitals are only doing what the system tells them to; corporate law in the U.S. requires boards to enhance shareholder value, so high-cost private health care deliveries must be offset with more profitable health care to keep profits good, or as in this case, dropped, regardless of the value of that health care to the patient.
With labor costs higher, staffing harder to find, and inflation further affecting already-rising facility and equipment costs, less profitable scenarios such as birthing are getting the ax.
But giving birth to a baby, especially in this era when women have decreasing choices regarding fertility and family size control, is not exactly an option. Like nearly all health care scenarios, opting not to get health care can mean life-impacting injury, disease, or death, not only for mothers, but in consequences for babies, too.
What can we do? In addition to examining creative cost approaches within our own system as well as those outside our own, it may be time to rethink how we deliver health care.
No system is perfect in a scenario where everyone needs a high-cost service such as health care. Every single one is flawed, including ours — just ask frustrated doctors and patients.
But if we value life as much as we say we do, there is no greater need, no opportunity to rethink an approach more justified, than this opportunity to change women's history.
• • •
Sholeh Patrick, J.D. is a columnist for the Hagadone News Network who's worried about her daughter and granddaughters. Email sholeh@cdapress.com.
Recent Headlines
---