Theater Arts Center to present 'Audience'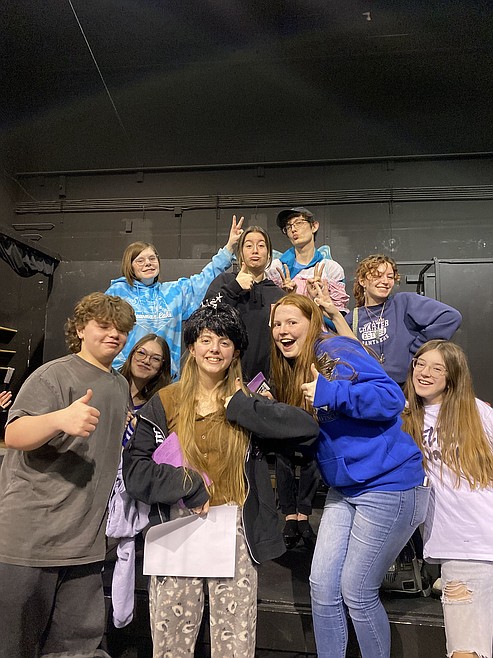 The cast of Audience poses for a photo at the Theatre Arts Center at the Lake. Opening night will be March 17. Front, left to right: Brody Else, Adeline Hinton, Addison Jennings, Cayla Hoke, Darby Shuster and Back left to right: Camille Bise, Clara Pérez, Trace Scott and Juno Otis.
Photo courtesy of Kyle Smock
The Theater Arts Center at the Lake, in Liberty Lake, will present "Audience" starting at 7 p.m. March 17, 18, 24 and 25. Matinees start at 2 p.m. March 19 and 26.
The play works on the idea that the characters are actually watching the audience, expecting them to perform. The playwright of the "play" is also in the audience. Comedy ensues as the author holds a mirror up to the audience and they see their own foibles as audience members.
Tickets are available at TACattheLake.com for $15, or $13 with a military discount.
TAC at the Lake is a small community theater in Liberty Lake that seeks to involve everyone. It's a nonprofit committed to providing culturally enriching entertainment for all ages from Coeur d'Alene to Cheney.
Recent Headlines
---