Judge orders NIC to reinstate Swayne to president's office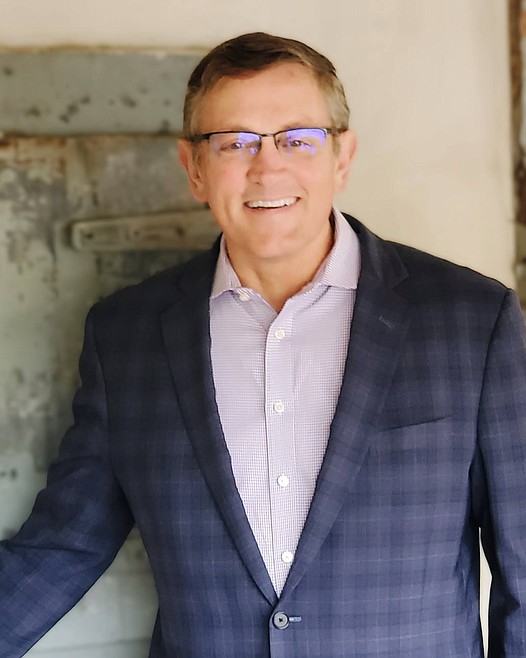 COEUR d'ALENE — A Kootenai County judge has ordered North Idaho College to immediately reinstate Nick Swayne as active president of the college while a lawsuit Swayne filed seeking reinstatement moves through the courts.
In a written decision issued late Friday, Judge Cynthia Meyer declared that NIC trustees violated Swayne's contractual rights when they voted 3-1 in December to place him on administrative leave for no disciplinary reason, and that they lacked the authority to do so.
"In the most charitable light, the Board's initial decision to place Dr. Swayne on leave without cause can be characterized as misguided," Meyer wrote. "However, the Board's decision to keep him on leave without cause is hostile and arbitrary."
Trustees Greg McKenzie, Todd Banducci and Mike Waggoner formed the majority that voted to place Swayne on leave. They did so at the urging of college attorney Art Macomber, who cited the need for an investigation into Swayne's employment contract involving an alleged open meeting law violation that occurred months earlier related to the contract.
"The court notes that, when Open Meeting Law violations occurred in the December 5, 2022, and December 8, 2022, Board of Trustee meetings, the Board corrected those errors within weeks, not months, and without the Board placing Mr. Macomber on leave," Meyer wrote. "To the court, it appears that the investigation is sham and pretext for Dr. Swayne's removal from his position as President. This conduct violates the covenant of good faith and fair dealing and constitutes sustained harm against Dr. Swayne by the Board."
NIC has since received a show cause sanction from its accreditor, the Northwest Commission on Colleges and Universities, triggered in part by the board's decision to bench Swayne and hire an interim president. Show cause is the last step before loss of accreditation.
Shortly after 6 p.m. Friday, North Idaho College issued a notice of a special board meeting to take place at 7:30 p.m. Saturday in the Lake Coeur d'Alene Room of the college's Edminster Student Union Building. An executive session is scheduled to begin at 6:15 p.m., before the trustees meet in open session.
The meeting agenda lists two items, both board policies, one related to the college president's authority and responsibility and the other related to the president's performance review.
Laura Rumpler, NIC's chief communications and government relations officer, told The Press Friday evening that the judge's decision is a board-level issue.
"We will remain in service to the college and whoever is our president and hope that tomorrow night's special board meeting brings clarity to the current circumstances so the college remains focused on serving its students," Rumpler said.
Interim President Greg South's 18-month contract, which trustees voted 3-2 to approve, contains no provision for what happens if Swayne returns from leave and includes a $235,000 payout if the board terminates South without cause before the contract is up.
"Despite conveying the title of 'Interim' President, nothing in this agreement explicitly contemplates an event in which Dr. Swayne is reinstated," Meyer wrote, in her decision. "In other words, nothing in this contract demonstrates that the hiring of Dr. South was intended to be an interim placement."
Meyer also noted that while NIC may hire someone to fill a temporary vacancy, Idaho Code "does not permit NIC to hire a second, permanent president with responsibilities that are virtually identical to the first president's responsibilities."
Meyer ruled that the board has permitted South to make discretionary decisions that ought to be made by Swayne.
These decisions include hiring and firing administrative positions, filling the president's cabinet, evaluating the pay and employment status of coaches and researching potential changes to the college's athletic conference.
"These decisions, for better or worse, will likely be binding and will likely be viewed in connection with (Swayne's) future evaluations," Meyer wrote.
Without injunctive relief, the court finds that Swayne will suffer "irreparable harm."
Meyer noted that, in the nearly three months since the board blocked him from performing his job duties, Swayne has received no updates on the investigation into his contract.
Swayne has not been accused of any misconduct.
Meyer also found that Swayne has demonstrated a "substantial likelihood of success" on the merits of his case, satisfying the conditions required for a preliminary injunction.
"In this case, the board's majority has wrongfully locked its captain in the brig while steering NIC toward an iceberg," Meyer wrote. "Through this preliminary injunction, (Swayne) seeks the opportunity to steer NIC to safety and protect himself from the board majority's wrongful actions. The court will grant Dr. Swayne this opportunity."
---
This web story was updated to add additional details.
Recent Headlines
---