Lights bring funny memory of first time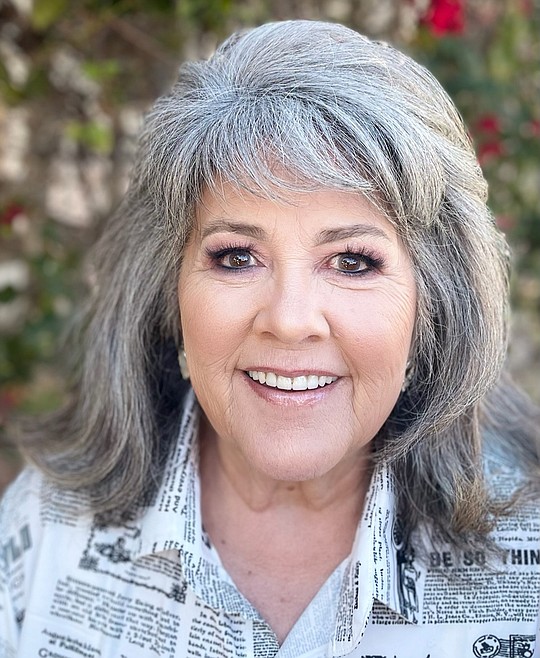 For those fortunate enough to live in the northern tier of the U.S, Sunday evening provided a spectacular gift from Mother Nature. The northern lights, aka aurora borealis, were visible to the masses, or at least those away from city lights. I'm grateful to everyone who captured the beauty and shared their photos and video. I was a Johnny-come-lately or I would have been out on the Rathdrum Prairie oohing and aahing myself.
Our daughter, Alyssa, lives in the uppermost northeast corner of Montana, not far from the Canadian and North Dakota borders. She had an incredible view both Sunday and Monday evenings from her porch, no pesky mountains or forests, city lights or neighbors to block the view. We had cloud cover here Monday night so didn't catch the second act.
I remember the first time I saw the northern lights. It was the early '80s (pre-social media) and I was newly residing in northwest North Dakota. Seriously, I thought there must have been a big supermarket opening or something happening north of our small town. My childhood was spent in Southern California where the big Klieg spotlights were commonly seen in the sky. When not in use on movie sets, they were used for movie premiers or to attract attention for grand openings. They were never in full color so the actual northern lights caused my confusion.
Once the native North Dakotans stopped laughing at my naivete, the northern lights became one of my favorite sights to wish for in the fall and spring.
Trivia: 17th century astronomer and scientist Galileo named the phenomenon the aurora borealis for Aurora the Roman goddess of dawn and Boreas, the Greek name for the north wind.
• • •
Last week, I gave a shoutout to the creative team at STCU for the hilarious billboard with the message about the economy cutting its own bangs. It turns out, I happen to know the director of brand marketing for STCU, even if I didn't know that Amy Tolzmann Warker heads up the STCU team.
She told me she passed the kudos along to the marketing team. Amy and I met in the mid-90s, when she was Miss Idaho USA. Another of those small-world moments.
• • •
"March is the month God created to show people who don't drink what a hangover is like." — Garrison Keillor
Well, March comes in more like a lamb than a lion … a lamb wearing sunglasses, a winter coat and mittens, though. I'm not sure what that sneaky snowy lion of winter has planned for the rest of the month. But I'd wager it's too soon to put the snow shovels away.
On the last day of February in 2020, it was 61 degrees. Sigh.
• • •
Happy Main Street birthday today on the first day of March to Faye Griffiths, Preston Hill, Marina Otter, Lisa Tucker, Connie Chalich, Bud Kobs, Megan Aker, Karen Welts and John Billetz. Tomorrow, LeeAnn Cheeley, Conrad Nelsen, Sharon Menti, Rhonda Shippey, Ginny Easterly, Alexander Endo, Randy Hurt and Nickolas Aker celebrate. Sari Walt, Rebecca Kilmer, Rich Henning, Jessica Coleman and Gail Kinloch take another trip around the sun on Friday. Saturday, Michael Ward, Sam Williamson, James Steffensen and Jon Newcomb do the birthday dance. Natalie Eckstein, Becky Funk, Jim Riley, Amy Tolzmann Warker, Jennifer Harbour, Paula Ryan, Nicole Barnhart, Kelly Lattin, Hallie Gennett, Allison Mehan, Stacy Veach, Carly Hall and Matt Matthews put on their party hats on Sunday. Billie Dust, Rich Winter and Adam Johnson blow out their candles Monday. On March 7, my much-younger sister, Janna Scharf, shares a birthday with Heidi Rogers, Jaime Jaworski, Todd Gilkey, Wayne Larson, James Barfoot and Julie Sandstrom.
• • •
Kerri Rankin Thoreson is a member of the National Society of Newspaper Columnists and the former publisher of the Post Falls Tribune. Main Street appears every Wednesday in The Press and Kerri can be contacted on Facebook or via email mainstreet@cdapress.com. Follow her on Twitter @kerrithoreson.
Recent Headlines
---