Boys and Girls Club receives $90K donation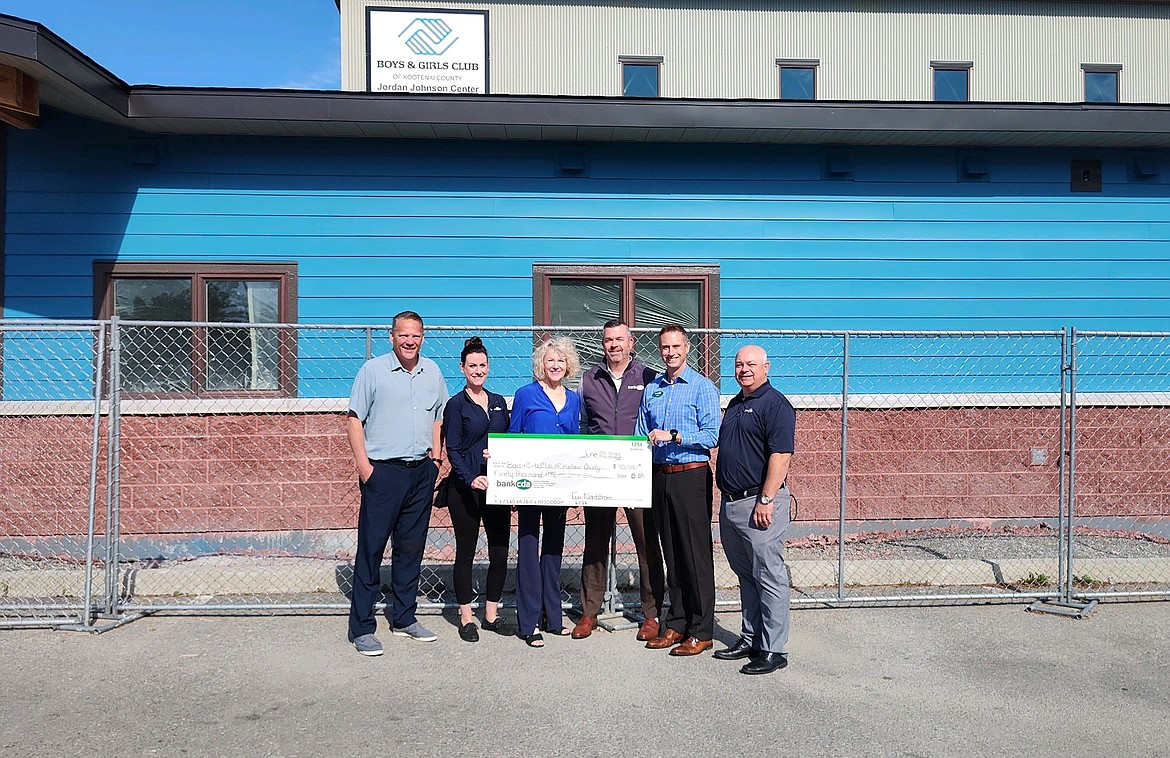 The Boys and Girls Club of Kootenai County on June 22 received a donation of $90,000 from bankcda in partnership with Federal Home Loan Bank of Des Moines. The funds will support the expansion of the Jordan Johnson Club in Post Falls. Construction began in December 2022 and is expected to be complete this September. Pictured, from left: Mark Kuhnhausen, Mikayla Mahovsky, Sandy Patano, Ryan Davis, Brad Rasor and Wes Veach.
Courtesy photo
The Boys and Girls Club of Kootenai County on June 22 received a donation of $90,000 from bankcda in partnership with Federal Home Loan Bank of Des Moines.
The funds will support the expansion of the Jordan Johnson Club in Post Falls. Construction began in December 2022 and is expected to be complete this September. The club has the Post Falls location as well as the Lola and Duane Hagadone Club in Coeur d'Alene.
The nonprofit's mission is to enable all young people, especially those in most need, to reach their full potential as productive, caring and responsible citizens. Its vision is to provide experiences that assure success for every young person who walks in the door.
The club focuses on helping youth work toward high school graduation and planning for their future with an emphasis on demonstrating good character and citizenship as well as living healthy lifestyles.
Visit northidahobgc.org/post-falls-construction to follow construction progress and view up-to-date photographs from the Jordan Johnson Club.
With four locations in Coeur d'Alene, Hayden, Post Falls and Kellogg, bankcda has 31 employees and a board of directors made up of seven local leaders.
"bankcda is a neighborhood bank. Our community believes in neighbors helping neighbors and so do we," said bankcda CEO Wes Veach. "We are proud to support our future community leaders."
Boys and Girls Club of Kootenai County Executive Director Mark Kuhnhausen said construction is moving right along.
"We're thrilled that bankcda has invested so much in our community," he said. "Things are going great and we couldn't be more thrilled to have bankcda onboard."
Recent Headlines
---