Skybox swansong redux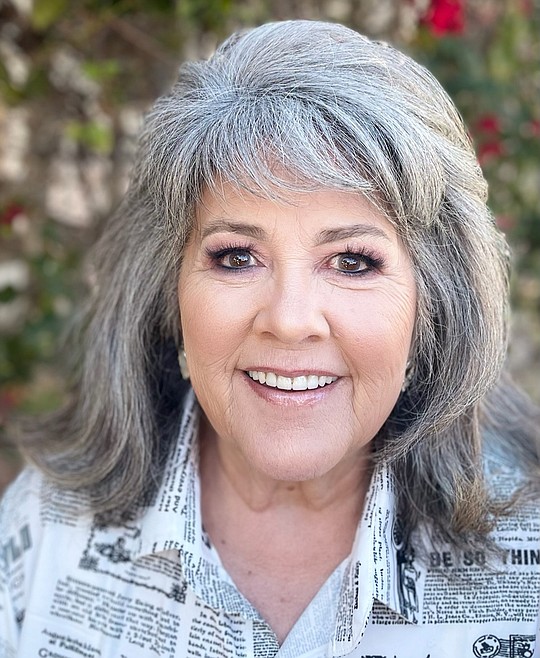 A baker's dozen years ago, when I was doing morning radio on KVNI, I accepted the Coeur d'Alene Chamber of Commerce invitation to announce the Fourth of July parade. Since the 1960s, when we first moved to Coeur d'Alene (population 15,000) and lived in the beautiful John T. Wood house on Sherman Avenue and Ninth Street, the Fourth of July became a favorite for me every year. From our wrap-around front porch, family friends would be invited to join us for parade viewing and a fried chicken picnic. My younger siblings loved participating in the kiddie parade, decorating their wagons, bikes and even the family dog to march down Sherman Avenue to Playland Pier with the reward of an ice cream cone for participants.
Through the years I've loved this parade, driving Grand Marshal Ace Walden when he was 101 years old was definitely a high point.
To me, no matter how the town has grown or changed, the Fourth of July parade is a constant, a slice of Americana that for a couple of hours on Coeur d'Alene's "Main Street" all of the things that our community and country once was and still is, right there displayed in red, white and blue.
Last year was my much-ballyhooed skybox swansong, I thought climbing up into the announcer's skybox one last time at age 70 was perfect. Well, here it is, 2023, and I'm taking a page out of the Tom Brady playbook and unretiring one last time.
A couple of months ago when Linda Coppess, Coeur d'Alene Chamber CEO, asked if I'd consider an encore, my first impulse was to respond with a thanks, but no thanks. But when I thought about the 2022 parade and the terrible cold and wet weather and just how disappointed I was that my last hurrah announcing my favorite parade was less than the usual fun, I reconsidered.
Making the magic happen for a couple of hours on parade day is a team effort. Several years ago, I convinced hometown boy Scott Hough (Sounds Great Mobile DJ) to join me as the roller-skating wingman on the street and I'm grateful for his generous donation of time and talent to entertain. Scott has a long history with the Fourth of July parade as well. His father, the late Bob Hough, was a highlight of the parade for many years. Bubblehead Bob was a well-known and much-loved DJ, famous for roller skating up and down the route with a microphone and speaker, broadcasting live to KVNI listeners. Scott's niece and nephew, Julianne Hough and Derek Hough, have appeared with the family in the parade and joined their family in the skybox bleachers.
So I told Linda if the planets align and Curtis, the sound guru, and Scott were willing to come back once more I'd give it a go! Well, not only are Curtis and Scott a "go," I've tapped my effervescent, energetic and much younger friend, Amy Bartoo, to join me in the skybox to share announcing duties.
We'll be in a new location this year, in front of the beautiful new Rotary Centennial Park between Third and Fourth streets on Sherman. Our announcing team puts on a really fun 15-minute dance party right on Sherman just before the first entry appears. Scott leads the action for kids and grown-ups alike to dance in the street.
The parade starts at 10 a.m. from 15th Street, traveling west on Sherman. See you there!
• • •
A huge thank you to all of those who will participate in Tuesday's parade, dedicating their time on a national holiday to entertain and amuse literally thousands of people who will happily line Sherman Avenue. There will be memories made, and youngsters who many years from now will similarly wax nostalgic about how special the Fourth of July is in our little corner of the world.
• • •
Oh, say can you see by the dawn's early light
What so proudly we hailed at the twilight's last gleaming?
Whose broad stripes and bright stars through the perilous fight,
O'er the ramparts we watched were so gallantly streaming?
And the rocket's red glare, the bombs bursting in air,
Gave proof through the night that our flag was still there.
Oh, say does that star-spangled banner yet wave
O'er the land of the free and the home of the brave.
• • •
Happy birthday today to Gene Tillman, Connie Gridley, Dave Stutzke, Janet Smith, Cherry Jones, Jack Danelson and Sheryl Sipe. Tomorrow, Jessica Zazueta, Brandan Stone, Neil Conner, Kiley Archer, Krystal Gordillo, Kiley Nick, Lyndon Harriman and Carolyn Havens celebrate. On the last day of June, Patty McGinnis, Kyle Rutley, Terry Williams, Katie Disney, Kimberly Carlson and Rosie Brown blow out the candles. First day of July birthdays are celebrated by Tim Riordan, Arlene Reichenberg, Bill Brown, Terry Alexander, Chris Harrison, Byron Hamby and Mark Johnson. Sunday Tonya Glinsky, Jim Dennison and Ted Wright will take another trip around the sun. On Monday, Jeff Ward, Dana Merritt and Mark Durant will blow out their candles. On Tuesday, the United States of America, Jedidiah Riley, Brent Regan, Jennifer Locke, Joscelyn Ramsey, Jake Campbell, Keri Roybal, Dan Brockway Sr., MaryBeth Matthews, Dick Lind, Tyson Chamberlain, Britnee Davenport, Jack Smetana, Glenda Johnson, Amber Hunt, Teresa Espe, Orla Kahl and father and daughter KD and Keely Spalding are celebrating star-spangled birthdays.
• • •
Kerri Rankin Thoreson is a member of the National Society of Newspaper Columnists and the former publisher of the Post Falls Tribune. Main Street appears every Wednesday in The Press and Kerri can be contacted on Facebook or via email mainstreet@cdapress.com. Follow her on Twitter @kerrithoreson.
Recent Headlines
---