Cd'A to collect impact fees for EMS system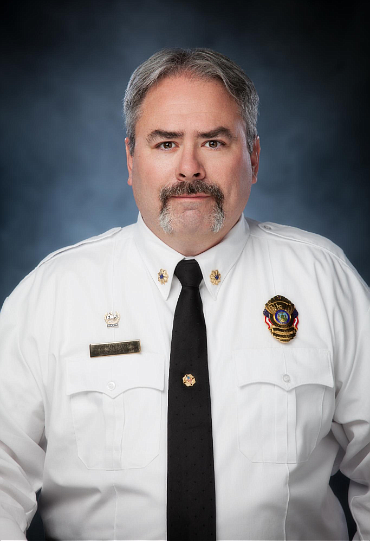 COEUR d'ALENE — The city of Coeur d'Alene will begin collecting impact fees for the Kootenai County Emergency Medical Service System.
The fees, which will be collected at the time of building permits, will be $132 per dwelling unit for residential uses and 7 cents per square foot for nonresidential uses. It would be assessed on new construction and would not increase property taxes.
Bill Keeley, KCEMSS chief, said impact fees are the only way to meet future needs.
"Growth pays for growth, and that is what we're shooting for here," Keeley told the City Council.
KCEMSS anticipates it will need $4.3 million in impact fees over the next 10 years.
Some key items the impact fees would cover include ambulances, expansion of the administration building on Seltice Way in Post Falls, new oxygen generators, new drug dispensary equipment and three decontamination systems.
Keeley said the service receives about 21,000 calls each year and that is expected to increase as the area's population grows.
"We know we're going to get to the point where we need to put ambulances on very quickly in the coming years and impact fees is the only way that we're going to be able to meet those needs," Keeley said.
The council unanimously approved the request to adopt an ordinance amending Chapter 14 of the Municipal Code, adopt the KCEMSS Capital Improvement Plan, enter into an Intergovernmental and Joint Powers Agreement with KCEMSS and collect development impact fees on its behalf.
Councilwoman Christie Wood said that, by sharing resources, the city is being responsible to taxpayers to be sure they receive the best public safety service possible.
"I think it's the right way to go," she said.
KCEMSS collaborates with the local fire departments to serve the region by providing ambulances staffed by fire department personnel.
The city of Coeur d'Alene started collecting impact fees in 1993 and is in the process of updating them. It expects to have new fees to consider by year's end.
KCEMSS does not have authority to collect impact fees.
It worked with Galena Consulting to complete a Development Impact Fee Study and Capital Improvement Plan through 2031.
Kootenai County's population, about 180,000, is projected to reach about 260,000 by 2040.
The city of Coeur d'Alene is the last jurisdiction to hear the request to collect impact fees. The others have started collecting the fees and transferring them on a monthly basis to KCEMSS.
KCEMSS has an annual budget of about $10 million. Of that, $2.5 million comes from taxes and the rest from user fees.
About $7.5 million is returned to the fire departments to pay for the EMTs and paramedics who provide the medical services.
Coeur d'Alene Fire Chief Tom Greif said the area went to a fire-based EMS model in 2001. Ambulances, EMTS and paramedics were introduced into fire departments through the county.
The city operated two advanced life support ambulances that generated nearly $2 million for the city in 2022.
A third ALS ambulance, KCEMSS's first purchased with impact fees, came online in March at Station 4.
Greif said of the fire department's 10,000 annual responses, 80% are emergency medical in nature.
Of the department's 63 line personnel, half are paramedic level, 40% are advance EMTs and the other 10% are basic EMTs.
"So it's a huge part of what we do as an all-hazards fire department, is EMS," Greif said.
The city hopes to begin collecting the new impact fees by June 20.
Recent Headlines
---