Pups turned mental health pros
Coeur d'Alene School District facility dog Blue pays attention May 23 as he works with Atlas Elementary School first grader Matthew Shandy. Blue was the first to pilot a facility dog program when he was a pup in 2019. Now the program has expanded to four dogs that use their training to elevate the educational environment.
DEVIN WEEKS/Press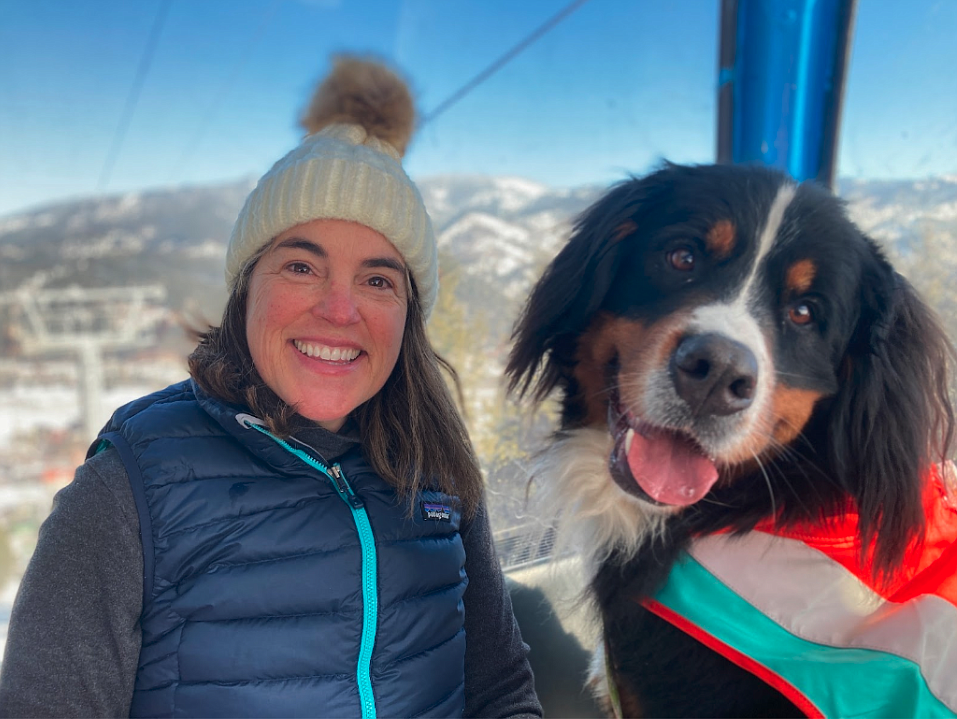 Coeur d'Alene High School mom Connie Anderson and her Bernese mountain dog Journey are two of the newest participants in the Coeur d'Alene School District's facility dog program.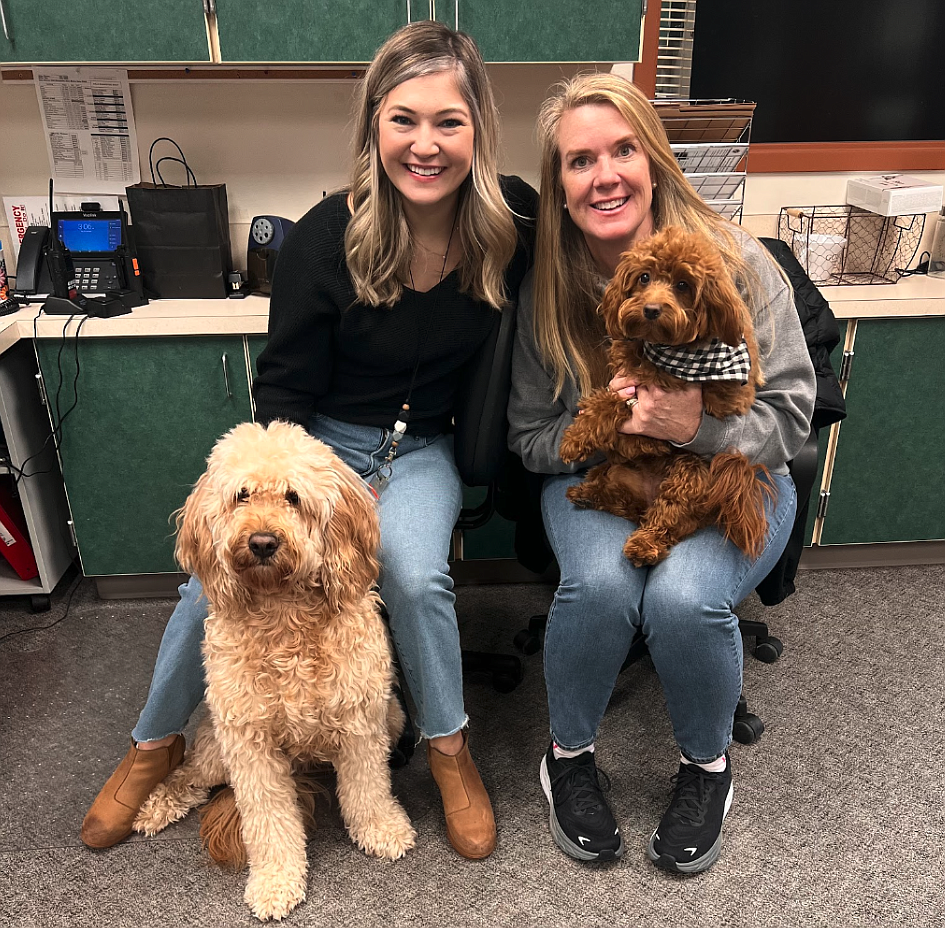 Desi Bahr, left, and Christine Barber, both of Atlas Elementary School, are seen recently with their trained facility dogs, goldendoodle Charlie and miniature goldendoodle Lulu. They are part of the expanding facility dog program in the Coeur d'Alene School District.
Previous
Next
by
DEVIN WEEKS
Staff Writer
|
June 1, 2023 1:07 AM
COEUR d'ALENE — A pilot program that began with one pup has grown to a pack of four professional facility dogs trained to elevate educational environments and enhance mental health in the Coeur d'Alene School District.
The founding canine, a sweet-natured, black-and-white Bernedoodle named Blue, was introduced at Winton Elementary in 2019. In late December 2022, Atlas Elementary was introduced to building secretary Christine Barber's mini goldendoodle Lulu.
"She loves the kids," Barber said May 23 while Lulu was visiting the school.
The district officially formed a facility dog policy and a K-9 committee in late 2022 to oversee facility dog use. Now, goldendoodle Charlie and Bernese mountain dog Journey also offer services, via their handlers, Atlas Elementary counselor Desi Bahr and Coeur d'Alene High parent volunteer Connie Anderson, respectively.
"To me, they bridge the gap," said Blue's handler, Erin Duncan, who works at several schools in the district as a mental health counselor.
Through the facility dog program, the mental health team and the handlers seek to strengthen the human-animal bond among the students.
"Dogs behave as a bridge from one empathetic response to another," Duncan said. "The kids are far more likely to provide patience and empathy and care to the dogs, which is absolutely true. They work really hard to take care of them and make sure they're safe and protected. It's harder for them to do that with their peers, so the dogs give them insight into how that could look."
Each dog has different strengths and abilities. Lulu has the ability to jump several feet into the air and she rides in Barber's backpack. When Barber first brought her in, before the K-9 committee began, she said one student who was really struggling was given opportunities to have Lulu time once he completed certain tasks.
"That really helped him get through a really hard time," she said.
"This year, just recently, we had a student here who lost a sibling," Barber said. "She had never been around dogs but she asked to come into the office."
The student lit up as Lulu brought her a toy over and over, giving the student a few moments of joy.
Every dog in the facility program is vetted and carries therapy animal certifications.
"They have completed all aspects of the program, and it's a pretty extensive process," Duncan said. "It takes a little while."
Duncan and Barber and their canines belong to the Alliance of Therapy Dogs. But on school grounds, while wearing the district badges, canines are referred to as "facility" dogs.
"Their job is just to make the building feel better," Duncan said. "We want the kids to have a good time, and that's been the focus and goal at this time."
Atlas first grader Matthew Shandy immediately smiled when he walked into a room with the dogs.
"I like throwing the ball with her," he said, gravitating to Lulu.
Permission forms are filled out for the children to be exposed to the dogs, and families are welcome to opt out if they don't want their students to participate.
Each handler pays for training and equipment to certify canines. School dollars are not fed to the program.
Duncan said exposure to dogs at the elementary level helps set the stage for compassionate behavior they seek in students as they grow to middle and high schoolers.
"Kids are far more likely to open up about what's going on when they have access to an animal," Duncan said. "It's a lot easier to talk to a dog. It's no judgment. It's a nice friendly space."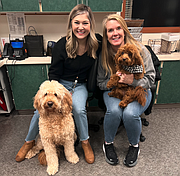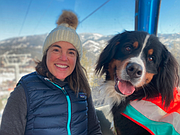 Recent Headlines
---