How hot is too hot? A matter of perspective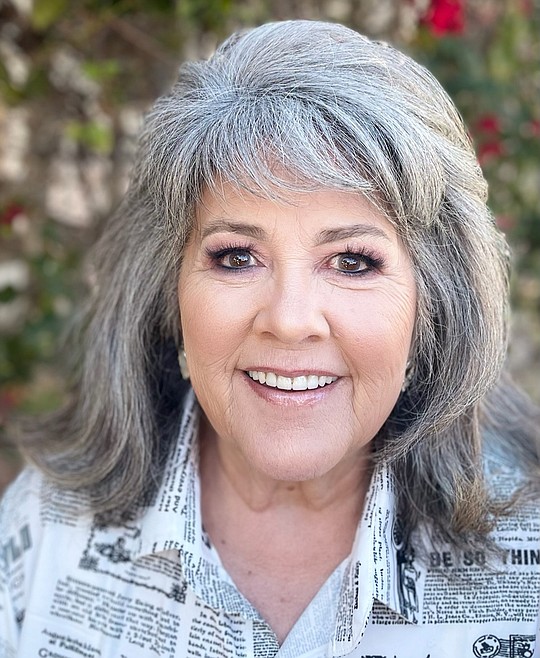 My love/hate relationship with August arrived in July this year. I'm feeling a sense of urgency to cram summer enjoyment into a few weeks while summer seems to be flying by at breakneck speed. Lake time, river time, pool time, vacation time, sitting quietly on the porch or patio in the morning and evening … the seasonal clock is ticking, loudly.
We're coming into the home stretch of summer and there's a sense of urgency to cram it all in over the next several weeks. I can't decide if it's my age that makes me want to slow the calendar down, especially in the summer. But alas, there are still so many responsibilities that don't take a vacation. Adulting is hard.
This time of year we seem to be evenly divided into two camps; those eagerly looking forward to cool, crisp evenings, the changing colors of the foliage and a fire in the fireplace and those who cling tightly to the beach towels, sunscreen, toes-in-the-sand, aroma of fresh-cut-lawns lifestyle of summer.
Count me among the latter.
• • •
For the past three years, daughter Sarah has been based out of PHX, living in Chandler, Ariz. Thankfully she's very generous with her guest room when I snowbird in the fall and winter for a few days of sunshine when it's cold or gray here.
Last summer, she took a sabbatical after working through the stresses of being cabin crew for 2.5 years of the pandemic and came home for R&R. It worked out well.
This summer, she rented out her Arizona condo so she could extend her stay in beautiful North Idaho and is commuting to work a few times a week. If you can call flying 1,300 miles to start your job, which is more flying, commuting. After 22 years with the airline, she's got it down.
Well, boy howdy, is she happy, and so are the grand-dogs, to be here right now. The heat dome over Phoenix is making headlines with record breaking heat. That's pretty remarkable in a city and state that's known for scorching summer temperatures. Tuesday, Phoenicians endured the 19th straight day of highs of 110+. Another record fell Monday; nine straight days that overnight lows never dropped below 90! Even with a "dry" heat, that's just too much of a good thing, in my book.
• • •
We'll see about three days of mid-90s temps, which is hot for us. Stay cool this summer friends. During 2021's monthlong excessive heat, I learned the lesson of pre-emptive hydration. Waiting until you're near heat stroke is not the optimum time to drink from a fire hose, so to speak. Water and electrolytes in advance of and during the heat works very well.
• • •
Happy Birthday today to David Kilmer, Maria Dawson, Brooke Skidmore-Wood, Vic Grilli, Hillary Main, Sherri Dust and Micheala Cocoran Hall. Thursday, Duffy Smock, Linda Litalien and Kymber Baker take another trip around the sun. On Friday, Jim Lien, Cathy Meeks, David Miller, Todd Jenicek, Zofia Schell, Janet Allen, Shane Bell and Matt Gardner do the birthday dance. Sizzling Saturday birthdays belong to Joe Malloy, Jim Coleman, Debbie Brown, Jennifer Schmidt, Tina Vandenheuvel and Sam Paul. Sunny Sunday birthdays for Katie Brodie, Steve Anthony, Jeremy Epstein, Marilee Wallace, Bill Singleton, Kris Olson-Wood, Carolyn Kreager, Ginger Harmala, Cassie Ohlig, Anne Kulinsky, Jessica McLean, Darin Hayes, Steve McCabe and Brett Surplus. July 24 celebrants are Marie Price, Tom Taggart, Karen Youman, Mark Hunsaker, Karen Prosser, Doug Miller, Shelby Stone, Anthony "A-Train" King and Srinivas Gundari. On Tuesday, Larry Schwenke, Robin Schlotthauer, Alenna Blakeslee, Rich Nicolson and Karen King will blow out their candles.
• • •
Kerri Rankin Thoreson is a member of the National Society of Newspaper Columnists and the former publisher of the Post Falls Tribune. Main Street appears every Wednesday in The Press and Kerri can be contacted on Facebook or via email mainstreet@cdapress.com. Follow her on Twitter @kerrithoreson.
Recent Headlines
---