Cd'A Press wins public records lawsuit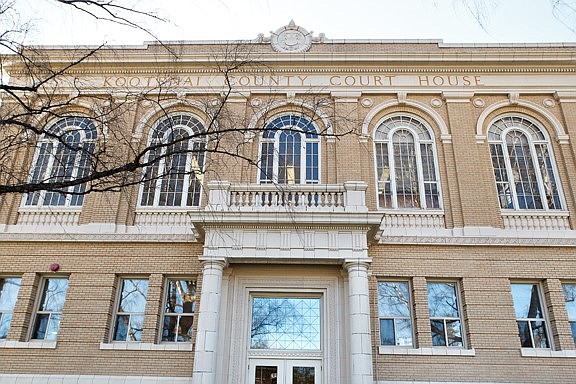 Kootenai County Courthouse
Press file
by
Press Staff
|
July 12, 2023 5:26 PM
COEUR d'ALENE — A Kootenai County judge has ordered North Idaho College to turn over certain public records to the Coeur d'Alene Press, following a lawsuit.
Judge John T. Mitchell ruled Wednesday that NIC must produce a number of employment contracts, as well as several unredacted invoices from college legal counsel.
The lawsuit, filed in February by attorneys for the Coeur d'Alene Press, alleged that NIC and chief communications officer Laura Rumpler violated Idaho's public record laws multiple times by not fulfilling in whole, or in part, lawful requests for public records made by the newspaper.
The suit also alleged that NIC and Rumpler failed to comply with mandatory timeframes for responding to the newspaper's public records requests.
North Idaho College denied the requests for employment agreements on the grounds that the contracts were "personnel records" and therefore exempt from disclosure under Idaho's sunshine laws. The court rejected this reasoning.
"It is quite clear to the court that the employment contracts are not exempt," Mitchell said Wednesday.
The Press also requested copies of invoices from NIC's legal counsel, including the December 2022 and January 2023 invoices from attorney Art Macomber. When NIC provided the invoices, they were heavily redacted with many lines blacked out.
After reviewing fully unredacted invoices that were filed under seal with the court, Mitchell determined that several of the redactions made by NIC must be removed.
Mitchell requested briefs from each of the attorneys detailing arguments whether the court should award attorney fees to the Coeur d'Alene Press. The judge will consider the issue Aug. 3.
Recent Headlines
---