Heartbreak is never a long time ago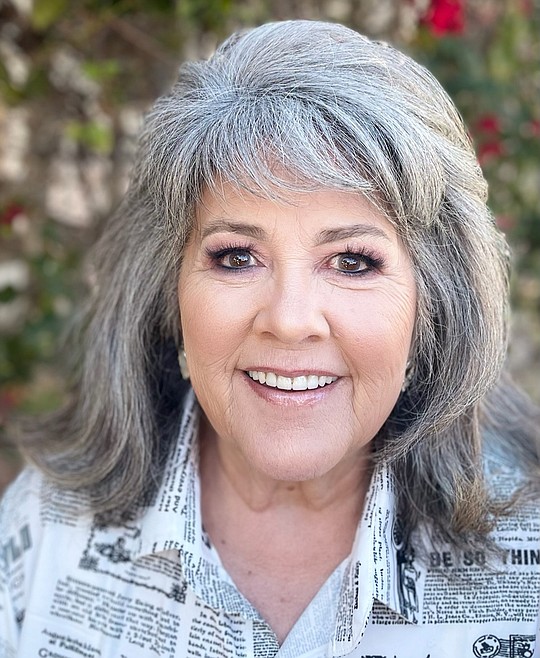 I consider Theresa Hart a good friend. Her son and my nephew served together with the 116th out of Post Falls when they were deployed to Iraq in 2010. She's the CEO and founder of Newby-ginnings of North Idaho. This week, Theresa posted on the group's Facebook page a note that took my breath away. It's especially poignant as this county just spent a day celebrating our freedom and independence. Her note is reprinted here in part.
"As you know, we lost Nathan Beyers and, my son, Nick Newby, to a very powerful roadside bomb known as an EFP … explosively formed penetrator. The one thing that Nick said that he was afraid of in Iraq. The one thing that he promised me he would never see.
"They can't even make them here, Mom. They are very expensive to make so they are super rare. I will never see one."
But on July 7, 2011, Nathan and Nick became two of 196 U.S. troops that were killed by EFPs made in Iran. Just this week someone said to me, "Oh! That was a long time ago." Well, it feels like yesterday. I still can't wrap my head around it. I'm still angry. Every day I fight grief that still threatens to consume me."
In memory of and with gratitude to Nick Newby and Nathan Beyers, who gave their last full measure of devotion to the cause of freedom July 7, 2011, in Bagdad, Iraq. This community will never forget their sacrifice or the heartbreak that will never feel like a long time ago to their Gold Star families, whose sacrifice will always feel like just yesterday.
• • •
A "welcome home" to the multi-talented Roger Welch, whose triumphant return to Coeur d'Alene Summer Theatre with "The Sound of Music" is happening now. Roger directs this show and it's been receiving rave reviews across the board for the enormous talent of the actors, singers and musicians, 90 in all! The sets at the beautiful Schuler Performing Arts Center at North Idaho College inspire awe.
Coeur d'Alene Summer Theatre has produced professional musical theatre here since 1967. "The Sound of Music" is the first show of its three-show 2023 season.
The show's run will end with a matinee performance July 9 so time's running out. Tickets at https://urldefense.proofpoint.com/v2/url?u=http-3A__cstidaho.com&d=DwIFaQ&c=V6RwJ6H35feIEOPTfw4cSA&r=sX9Qjnec3fCDxCvah2GclfKnwjAQg5N-VbQ9l15LDmI&m=2Y9rtJcvpKminxaWSNNKNlDGKCf7Sj6An7XZodbJNbEKTsxvpIAqOnasJQwKNIxC&s=tFAe3zcp60NwYy_-9lOPetB5Myv1MHSVdjrj7Tz8-UA&e=
• • •
Coeur d'Alene Rotary must have set some sort of record this past Friday at its annual gavel exchange. If not, it's pretty amazing for any service club to have the sustained involvement it does.
When incoming president Doug Rupiper received the gavel from outgoing president Candace Godwin it was first passed down the line through the hands of 19 past club presidents in attendance! Impressive.
• • •
There are no doubt a lot of bleary-eyed, sleep-deprived readers of Main Street this morning after celebrating America's 247th birthday. If you're not paraded out, at 10 a.m. Saturday the Post Falls Festival Days Parade is happening on Seltice Way between Spokane and Idaho streets. Have the kids bring a bag for the thousands of pounds of candy that will be distributed by the entrants along the route!
On July 22, Rathdrum celebrates with fun activities including a parade at 10 a.m. Main Street. For the third year, I'll be announcing one of my favorite small-town parades.
• • •
Happy Main Street birthdays today to Steve Hanson, Laurie Schwenke, John Beutler, Chris Hollibaugh, Kaila Hansen and Amy Dreps. Tomorrow, Alivia Lickfold, Barb McCarley, Bill Brooks, Wade Jacklin, Suzanne Holland and Robin Ducote celebrate. Happy July 7 birthdays to Becky Lee, Renei Yarrow, Susie Jameson, Devon Dixon, Jeff Populus, Tim Adams and Susie Sullivan. On Saturday, Taryn Post, Samantha Babich, Peter Finney, Bev Hammond, Dawson Brown, Ron Jacaban, Beverly Knapp and Carrie Erickson put on their party hats. Sunday, Tucker Morrison, Madison King, Jenny Seaman, Brooke Bowers, Loren Mitchell, Brooke Hell, Jenny Joyner and Renee Christensen have their cake and eat it, too. On Monday, Jason Faulkner, Collin Coles, Ryan Starr, Amber Blanchette, Gene Gertson, Jan Ryan, Mike Stevens, Heather Wichman, Darren Olson, Pat Fuller and Michael Garrett take another trip around the sun. On July 11, Claire Allred, Richard Jurvelin, Jeri Lee, Bill Graves, Scott Mote and Larry Wendt blow out the candles.
• • •
Kerri Rankin Thoreson is a member of the National Society of Newspaper Columnists and the former publisher of the Post Falls Tribune. Main Street appears every Wednesday in The Press and Kerri can be contacted on Facebook or via email mainstreet@cdapress.com. Follow her on Twitter @kerrithoreson.
Recent Headlines
---