THE CHEAP SEATS with STEVE CAMERON: Even mock drafts get Seahawks fans excited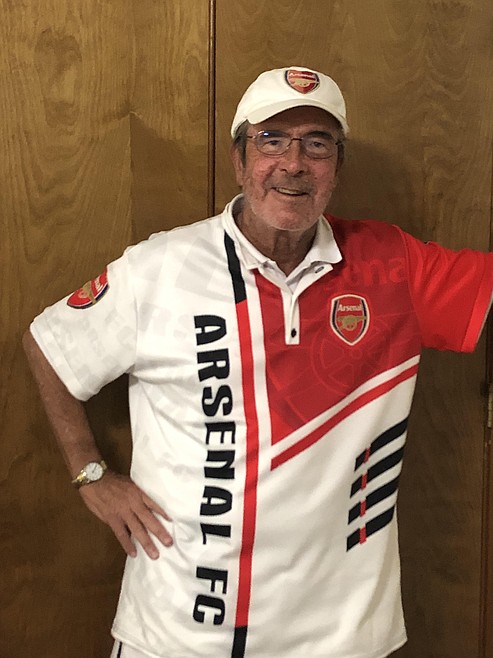 |
January 27, 2023 1:20 AM
You're right.
We haven't done a "Notes and Quotes" column this week, so …
It's time.
There are almost endless places to start, too — complete insanity in the Baseball Hall of Fame voting; the take-no-prisoners Kraken in first place after pounding Vancouver, yada, yada.
However …
We have to hold all those intriguing items until next week, because the debate over who's going to play quarterback for the Seahawks in 2023 (and beyond) has reached volcano-level heat.
Why now?
I mean, as opposed to a week ago?
Well, it's the special on today's menu today because longtime scouting guru Mel Kiper Jr. has just released his first "big board" for the draft coming up in April.
And in case you haven't heard …
Mel has offered up a surprising possibility for Seahawks fans.
Will Levis?
Hmmm …
Hawks junkies already are more fascinated with this stuff than usual, and not just because Pete Carroll and GM John Schneider seem to be building another contender.
Seattle made the playoffs after discarding Russell Wilson, hit the jackpot with six rookie starters from last year's draft, and now own this year's fifth overall pick.
YOU CAN find all sorts of arguments surrounding the Seahawks' current draft strategy — which could change more than once between now and the night of April 27.
Seattle clearly needs blue-chip help at the line of scrimmage, yet what hovers over this particular draft is a list of high-profile QBs, several of whom could be impact contributors in the NFL.
It goes without saying that opportunities to land a franchise quarterback don't come around that often.
The Hawks, with a stunning Pro Bowl season from QB Geno Smith just behind them, presumably are planning to add strength somewhere in a porous defensive front.
But now …
Along comes Kiper, and whether you're a fan of the guy or not, he's definitely got all the cell phone numbers — every scout, general manager and personnel evaluator.
Fans wait for Mel's first board like kids on Christmas Eve.
Finally, Kiper releases it this week, and …
Surprise!
Kiper has Seattle selecting Kentucky quarterback Levis at No. 5.
We'll get to some actual reasoning in a sec, but first, a bit of context.
Kiper doesn't factor possible trades into his rankings, so basically, he's offering up a board based only on talent and potential pro success.
That affects Seattle more than most teams, because Schneider has a long history of trading down at the draft — accepting lower picks to acquire more of them.
There are countless NFL analysts who believe it's a cinch Schneider will give up that shot at No. 5, perhaps staying in the first round but getting a player he covets nonetheless (while adding another pick or two).
This time around, that chatter is particularly strong because of a few factors, starting with the assumption that Seattle will re-sign Smith — and/or backup Drew Lock, who is also a free agent — before the draft.
Of course, the Seahawks could hang on to Smith (who just had his FIRST impact season at age 32) and still draft a quarterback for the future.
There's proof that the QB-in-waiting plan can turn into a raging success.
Kansas City selected Patrick Mahomes at No. 10 overall in 2017, then let him learn the position for a full season as a backup to veteran Alex Smith.
If the Hawks wanted to go that route, they would sign Geno for another season or two, or if he were too expensive in that role, they actually could try to use the same move with a rookie playing behind Lock.
OK, MAYBE Carroll and Schneider feel the need for talented big guys on both sides of the ball is so dramatic that the search for a quarterback will have to wait.
There might be a QB that interests them later in the draft — perhaps someone like Jake Haener, the transfer from Washington who was spectacular at Fresno State (but is barely 6 feet tall).
Or …
They could push everything back, if they really trust Smith — who will be 33 in October — and agree on a two- or three-year deal.
Meanwhile, one thing will NOT change.
Quarterback is the most important position in the NFL, and it's also impossible to win without a good one.
The three QBs who most evaluators agree will be at the top of this draft are Bryce Young of Alabama, Ohio State's C.J. Stroud, and Levis.
One of them (at least) should be available if the Seahawks elect to use that No. 5 pick.
The teams picking ahead of them — barring a trade — are the Bears, Houston, Arizona and Indianapolis.
Only the Texans and Colts need a quarterback.
Levis, meanwhile, wouldn't be a particularly sexy choice — he threw 23 interceptions in 24 games for a Kentucky team that had very little talent around him.
Actually, though, the fact that Levis had some success while being battered has raised his stock with scouts.
Former NFL quarterback Brock Huard, who co-hosts a Seattle radio show, explained how Kiper projected Levis at No. 5.
"Mel's talking to GMs, he's talking to scouts, and this is a check the boxes (pick)," Huard said.
"Levis is built like a brick house (6-3, 222 pounds) and can throw a ball 75 yards like Josh Allen."
The way this discussion must be left for now is pretty simple.
If Geno Smith hadn't come from nowhere to throw for 30 touchdowns and lead Seattle to the playoffs, picking a quarterback at No. 5 (maybe Levis, maybe someone else) would be a no-brainer.
As it stands, however, Mel Kiper may not know any more than your next-door neighbor.
So, we wait.
And guess.
Email: scameron@cdapress.com
Steve Cameron's "Cheap Seats" columns appear in The Press four times each week, normally Tuesday through Friday unless, you know, stuff happens.
Steve suggests you take his opinions in the spirit of a Jimmy Buffett song: "Breathe In, Breathe Out, Move On."
Recent Headlines
---