Kids compete to solve problems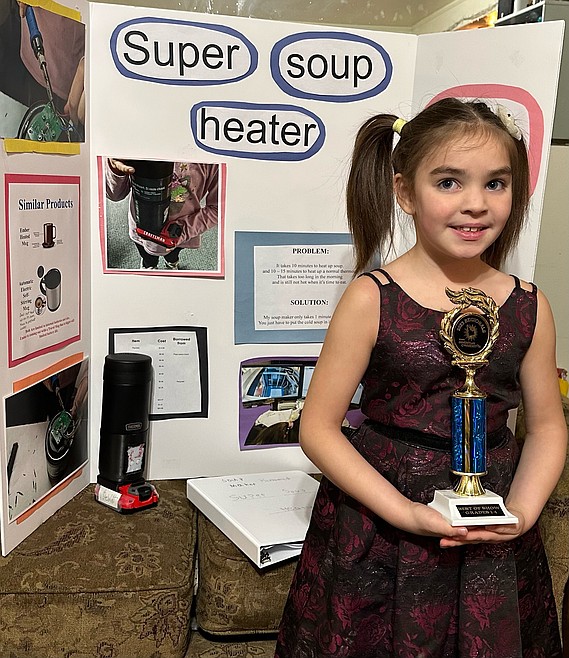 Jennifer McDonald poses with her invention board and her trophy for best in show (grades one through four) at the Regional North Idaho Invent Idaho Invention Competition convention. McDonald won for her Super Soup Heater, a spinning soup heater that warms soups to a temperature that's "just right."
Photo courtesy of Danielle McDonald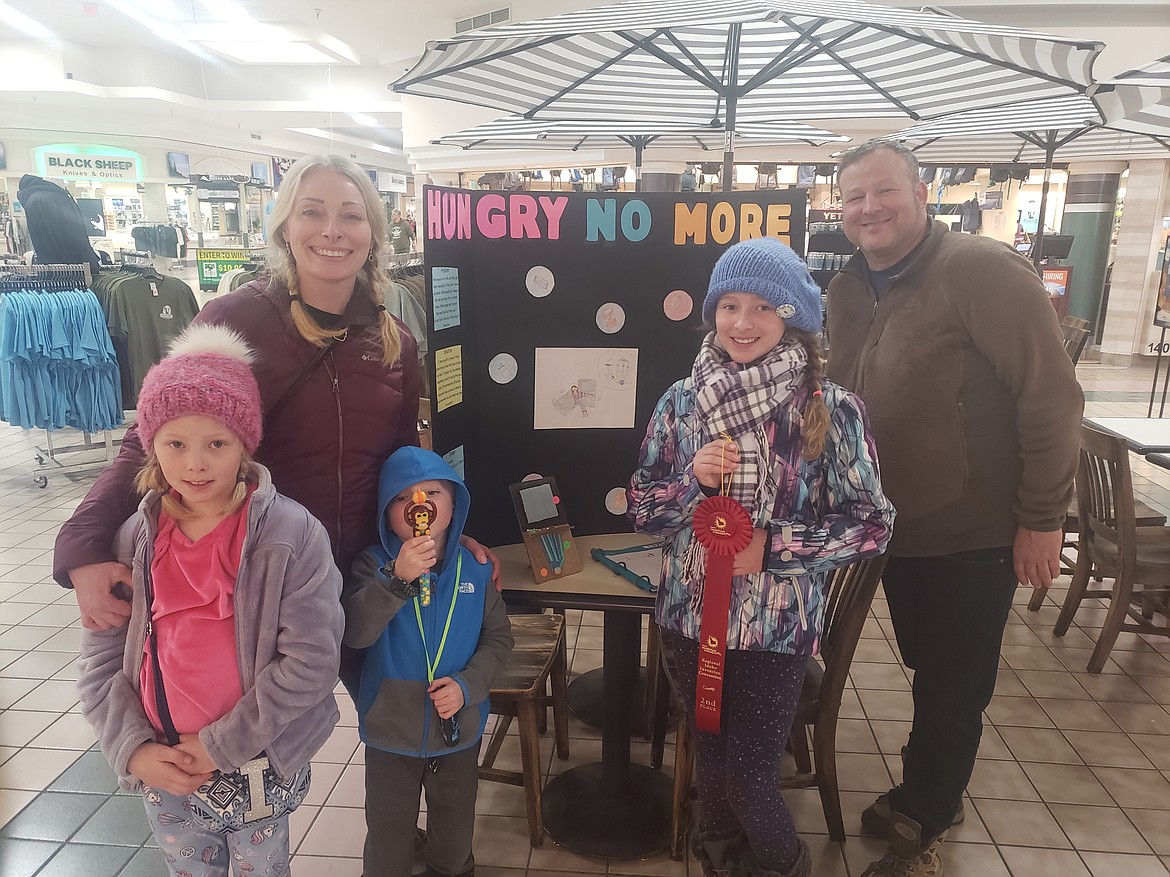 Top Left to right, Christina Sears, her daughter Elle Sears and Husband Chad Sears, pose with the poster board Elle created for the Regional Invent Idaho competition Sunday at Silver Lake Mall.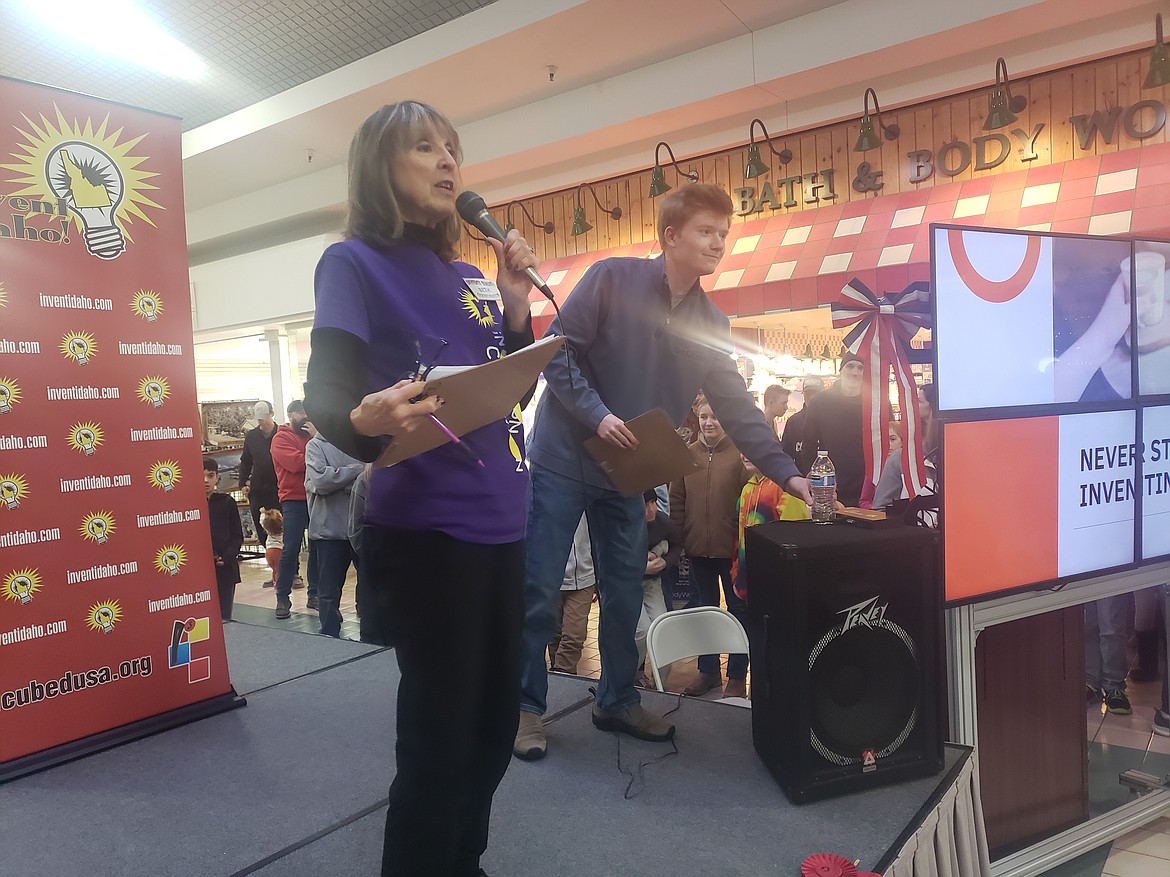 From left, Beth Brubaker and Alex Knoll congratulate students and hand winners awards for the Invent Idaho regional competition Sunday at the Silver Lake Mall.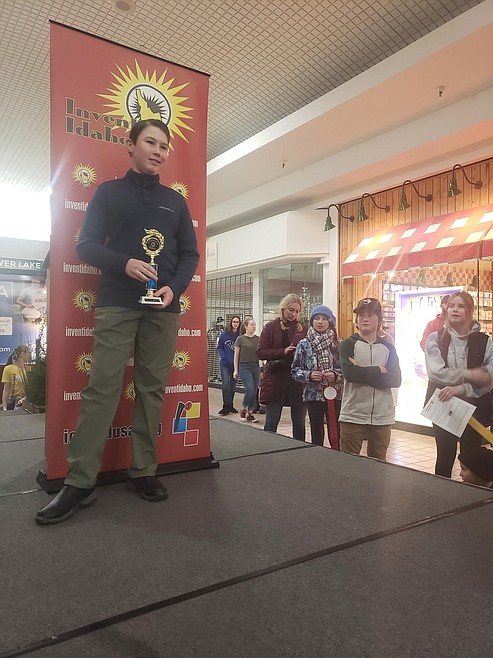 Augustus Brown won best in show (grades five through eight) in the Invent Idaho competition at Silver Lake Mall on Sunday for his Stellatener, a machine designed to remove debris from space.
Previous
Next
by
JOSA SNOW
Staff Writer
|
January 25, 2023 1:00 AM
Hundreds of kids, their parents, grandparents, family and friends gathered at the Silver Lake Mall on Sunday to celebrate innovation at the annual North Idaho Regional Invent Idaho Convention.
During the awards part of the program, everyone applauded and shouted as kids ran to the stage when their names were called to receive a trophy or a ribbon for their inventions.
Invent Idaho co-founder Beth Brubaker and former state Invent Idaho Competition winner Alex Knoll presented the awards and trophies recognizing the winners' creative solutions to real-world problems.
Awards were broken out into first through third place in five categories and by grades. The categories are Jules Verne, working models, non-working models, adaptations and gadgets and games.
For some students, ideas strike them like lightning, and for others, they stew on them, research and concentrate for the best solutions.
"I just start piling ideas up, and I just pick a couple and research the heck out of them," said Augustus Brown, 11. "And then just try and simplify the information so anyone can understand it."
Brown won best in show for all categories in grades five through eight.
"The hard part is actually coming up with the ideas," Augustus said. "Once you have the idea, then you just have to develop it. But actually coming up with a problem and an idea is difficult."
Augustus was supported in the audience by his mother, father, brothers and grandparents.
"He worked really hard on this this year," said Corina Brown, Augustus' mother. "In the last week, he kept thinking of more stuff and more stuff to add to his idea. I had to tell him, 'Go to bed!'"
Augustus won second place in state last year with another invention, one he's less excited about now that he's moved past that.
Augustus's invention this year was called Stellatener, and it's a space vessel that removes debris and litter from space.
"His heart is in space," said Jane Brown, Augustus' grandmother.
Winners of the Regional Invent Idaho competitions are invited to compete at the state level in Moscow. Augustus won second place last year in the state invention convention, and those wins ignited his innovative and competitive spirit to try for first this year.
"I need to get a trophy case," Augustus said.
Elle Sears, 10, won second place this year for the Jules Verne category in fifth through sixth grade.
"It's a 3D food printer that goes inside your car door," Elle said, pointing to her poster board.
"It just came to me."
Elle's mother, Christina Sears, has stopped carrying snacks in the car, so Elle's invention fills the need created by that executive decision.
"She did this all herself, it was completely her," said Christina Sears. "She created her model, she made the poster board, she created the journal, it was all her."
Elle will travel with her family to Moscow to compete, and she's excited and nervous.
"It'll be exciting to see what the kids do there," said Chad Sears, Elle's father.
Jennifer McDonald, 6, won best in show with her Super Soup Heater, an invention she thinks solves her father's problems of having to wait for his soup to heat up on his lunch breaks. It's like a small microwave for soup, that spins so the soup doesn't burn or sizzle, and it heats up at lightning speed.
"It also heats it up to the temperature that you want," said Jennifer. "Not too hot or too cold, it's just right."
Jennifer will turn 7 while she's competing in Moscow for the state Invent Idaho competition March 3-4.
Elle is feeling pretty confident about going to Moscow to compete and doesn't think her invention needs any major improvements, but she'll use judges' feedback to revise her poster as necessary before making the trip.
Augustus is busily working to maximize his invention's potential before he gets to Moscow, and he's excited and nervous about traveling to compete.
His mother couldn't be prouder. She teared up to see him win the best in show award and looks forward to seeing more of them.
At the end of the awards ceremony, Knoll congratulated all the Invent Idaho winners, and anyone who didn't win with their brilliant ideas.
Knoll competed in Invent Idaho in 2015 with a mobility app that went into production after he won best in show in the state competition. Knoll has gone on to be on television, to speak in Lucerne, Switzerland, and to become the CEO of his own company for his invention. The app went global following his convention win. Knoll hopes the students who win this convention go on to see similar successes. He was able to congratulate all the new winners personally as he called their names.
Winners
Best in show
Grades 1-4: Jennifer McDonald; grades 5-8: Augustus Brown
People's choice award: Landon Carhart
Jules Verne – futuristic ahead of its time
Best in category: Hollyn Kramer (3rd/4th)
GRADES 3-4
First place: Liam Justus-Munsey; Second Place: Micah Brumbach; Third Place: Levi Clark
GRADES 5-6
First place: Autumn Hauser; Second Place: Elle Sears
GRADES 7-8
First place: Andrea Patterson
Working models – the project functions and works
Best in Category: Mia Stroh (5th/6th)
GRADES 1-2
First place: Emary Tommerup; Second Place: Alex Apodoca; Third Place: Scotty Allen
GRADES 3-4
First place: Aliyah Gonzales; Second Place: Sawyer Tico; Third Place: Lincoln Klinginsmith
GRADES 5-6
First place: Piper Gorham; Second Place: Harlie Jackson; Third Place: Remmington Mort
GRADES 7-8
First place: Naomi Platt; Second Place: Claire O'Sullivan; Third Place: Emmett Hernandez
Non working models – concepts or plans for an invention
Best in Category: Gauge Burt (5th/6th)
GRADES 1-2
First place: Asher Johnson; Second Place: Olivia Myers; Third Place: Avery Harte
GRADES 3-4
First place: Mina Kim; Second Place: Reagan Botenhagent; Third Place: Olivia Graybeal
GRADES 5-6
First place: Elaina Stiller; Second Place: Ashlynn Jensen; Third Place: Joseph Fourroux
GRADES 7-8
First place: Temperance Bilski; Second Place: Matthew Gardiner; Third Place: Kahlina Ridley
Adaptations – new and improved ideas or taking something in existence and making it better
Best in Category: Faith Schultz (3rd/4th)
GRADES 1-2
First place: Ryah Snook; Second Place: Askel Meyers; Third Place: Avery Rust
GRADES 3-4
First place: Trista Ailport; Second Place: Brian McNamee; Third Place: Nora Owen
GRADES 5-6
First place: Allison McCormick; Second Place: Colt Kingsbury; Third Place: Elizabeth Nickerson Upshaw
GRADES 7-8
First place: Aiden Hunt; Second Place: Branson Morse; Third Place: James Smith
Gadgets and games, digital games, card games, board games or sports
Best in Category: Thomas Buckmelter (3rd/4th)
GRADES 1-2
First place: Crew Randklev; Second Place: Everett Talbot
GRADES 3-4
First place: Cannon Randklev; Second Place: Charley Sisson; Third Place: Miles Haas
GRADES 5-6
First place: Emily Laddy; Second Place: Cheyenne Nixon; Third Place: Kiya Backman
GRADES 7-8
First place: Elizabeth McCormick; Second Place: Daniel Gourley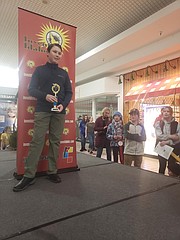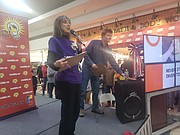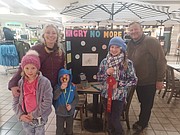 Recent Headlines
---