Peters named Gatorade Idaho girls cross country runner of the year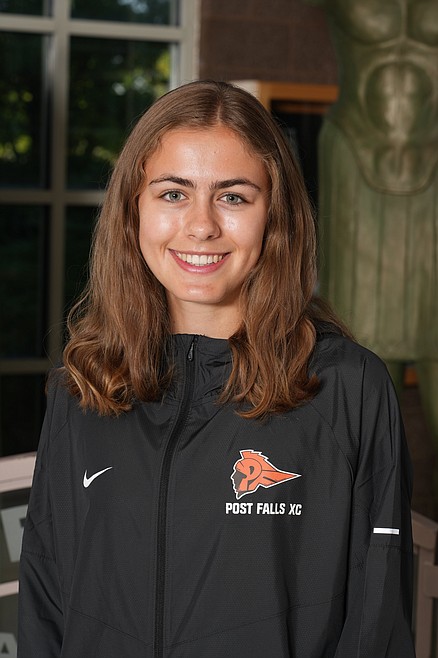 |
January 24, 2023 1:10 AM
CHICAGO — Annastasia Peters of Post Falls High was named Gatorade Idaho girls cross country runner of the year for 2022.
Peters is the first Gatorade Idaho girls cross country runner of the year from Post Falls High.
The award recognizes not only outstanding athletic excellence, but also high standards of academic achievement and exemplary character demonstrated on and off the field.
The 5-foot-8 Trojan senior raced to the class 5A individual state championship this past season with a time of 16:56.07, leading the Trojans to a fifth-place finish. Peters also won the Nike Twilight Invitational in Washington and the Mountain West Classic in Montana. The William Johnson Sandpoint Invitational and Timberlake Farragut Invitational were also among her seven 5K victories in 2022.
Peters is a member of the Northwest Rangers 4-H Club, assisting with food donations. She has also worked with local food banks during donation drives in addition to contributing to roadside cleanup efforts at local parks and fairgrounds.
"Annastasia Peters was one of the elite athletes in the country this fall, highlighted by an exceptional sub-17 effort at the state final at Lewiston Orchards," said Erik Boal, an editor for DyeStat.com. "Her regular-season success against several top Northwest competitors at invitationals in Montana and Washington created the confidence for her to become the first Idaho female to produce multiple sub-17 performances at the 5K distance."
Peters has maintained a 4.11 weighted GPA in the classroom. She has signed a letter of intent to run on scholarship at the University of Utah this fall.
Recent Headlines
---