Idaho gas prices below national average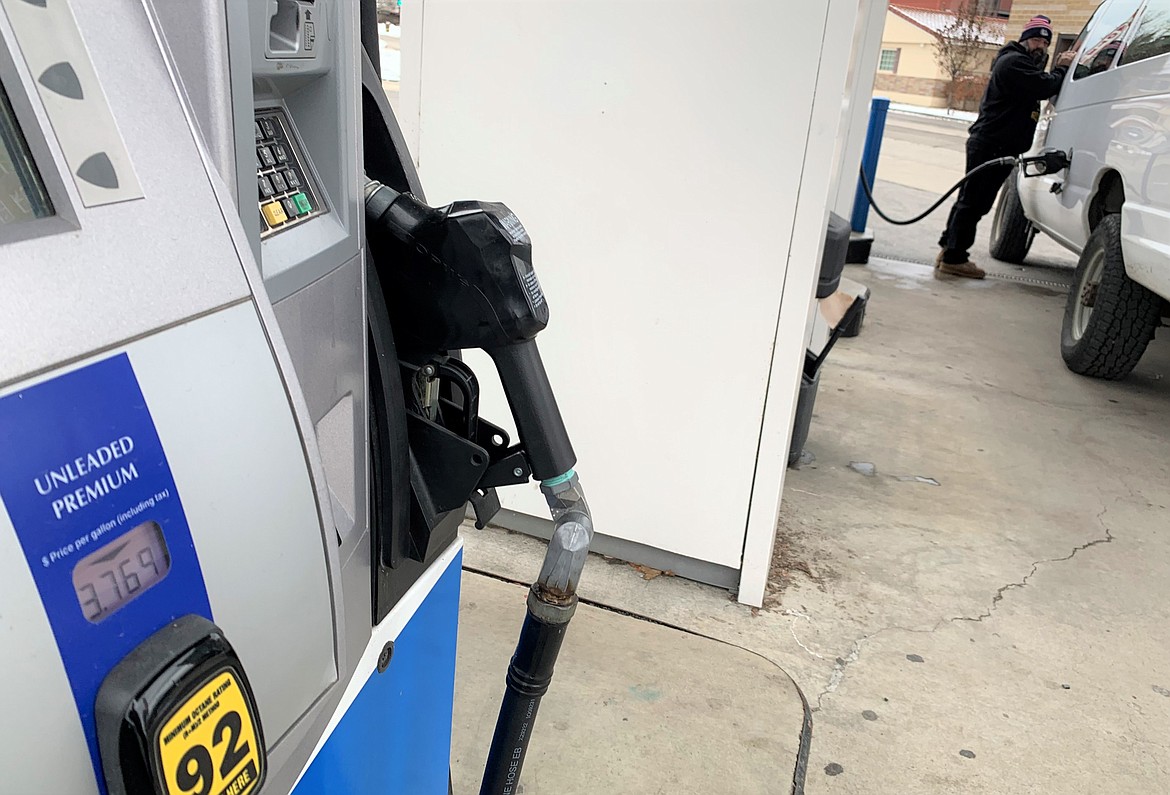 A man pumps gas at a Coeur d'Alene station on Monday.
|
January 24, 2023 1:00 AM
COEUR d'ALENE — When it comes to gas prices, Idaho is close to the middle of the road.
According to AAA, the national average price for a gallon of regular gasoline was $3.42 Monday, which is 12 cents more than a week ago and 33 cents more than a month ago.
Idaho's average price sits below the national average at $3.39 per gallon, which is a penny and a half more than a week ago, but still 12 cents cheaper than a month ago.
The last time that Idaho pump prices fell below the national average was Feb. 18, 2022, and it lasted about a month.
Today, the Gem State ranks 21st in the U.S. for most expensive fuel.
Coeur d'Alene and Post Falls prices generally range from the $3.10 to $3.30 for a gallon of regular unleaded.
"So far, Idaho is swimming against the current, but we may not be able to hold out for much longer.
Powerful forces could sweep us into the price increases that are happening elsewhere," said AAA Idaho spokesman Matthew Conde.
He said crude oil continues to be expensive, fuel demand is on the rise and a refinery shutdown in Colorado has tightened regional supplies.
"All of these factors could play a part in higher pump prices this week," Conde said.
The West Texas Intermediate benchmark for crude oil is trading near $82 per barrel, which is $2 more than a week ago and about $3 more than a month ago.
According to the Energy Information Administration, gasoline demand rose from 7.5 million barrels per day to 8 million last week.
"If the market continues to feel this kind of pressure, higher gas prices could follow," Conde said.
"But on the other hand, another cold snap could ease demand, or crude oil prices could reverse course. We'll have to keep a close eye on how things unfold."
Idaho gas prices as of Monday: Boise — $3.43; Franklin — $3.26 Idaho Falls, $3.28; Lewiston, $3.48 and Twin Falls, $3.40
Recent Headlines
---