Alliance opposes STR proposal
by
BILL BULEY
Staff Writer
|
January 24, 2023 1:09 AM
COEUR d'ALENE — The CDA-Vacation Rental Alliance said Monday it "vehemently opposes" the city of Coeur d'Alene's latest proposal to deal with short-term rental properties.
The city's proposal includes a one-year permit cap after March 1 and fines of up to $5,000 for illegally operating a short-term rental.
The alliance claims the proposal illegally restricts homeowners' rights, violates Idaho law, attacks tourism and creates fear in the vacation rental communities.
In a press release, the recently formed nonprofit said the livelihoods of local residents who own most of the STRs "have the potential to be destroyed by this misguided government overreach."
The city, for months, has been discussing ways to get a handle on the rise of STRs that have been accused by some residents of adversely affecting neighborhoods through noise, parking and strangers.
It was recently estimated there were between 840 and 1,200 vacation rentals in the city, with about 450 legally permitted.
In November, the City Council approved an agreement with Granicus, based in St. Paul, Minn., for short-term rental host compliance services. Among its tasks was to identify owners of non-licensed STRs.
But Granicus has not finished its work and because the city's short-term rental permit annual renewal date of March 1 is approaching, staff developed recommendations that will be presented to the Planning Commission on Feb. 14 and to the City Council on Feb. 21.
They call for:
• Repealing the code that allows for a 14-day exemption for STRs, "as it is not something that can be easily monitored."
• Current permit holders will be allowed to renew their permit for one year by March 1, with no new applications taken during this year. "This will give the city and the property owners time to have discussions regarding additional changes to the code, in hopes of completing any needed code changes within six months," the proposal states.
• A fee increase to the annual renewal of $84 for a total of $180. Violation fees for operating without a permit of $1,000 for the first offense, $2,000 for the second and $5,000 for the third.
Councilman Dan Gookin, along with council members Kiki Miller and Amy Evans, worked on a subcommittee on the STR proposal.
"It seems really aggressive," Gookin said in a phone interview Monday.
He said the city supports legitimate STRs, and will give those operating one without a permit "one last shot" to get in compliance with the STR ordinance.
"We're trying to protect the neighborhoods," Gookin said.
Councilwoman Christie Wood said she is not inclined to support ordinance changes without data from Granicus that "either supports or dispels the arguments around STRs."
She said she is not interested in new fines or fees "without the critical information we are seeking.
"I do think we need to protect our neighborhoods from becoming motel zones but we need to make our decisions based upon reliable information," she wrote in an email to The Press.
Miller said the city wants to work with all stakeholders, but said the increase in STRs must be addressed. The cap on permits that would begin March 1 would be a step in providing time to develop a fair, comprehensive plan based on the Granicus report.
"Our citizens want us to protect our neighborhoods," she said.
Miller said many operating STRs said they didn't know they needed a permit. She noted that in recent months, a few hundred STR permit applications have been filed with the city as the issue has gained publicity.
"The light's coming on," said Councilman Woody McEvers.
"If they don't get in by March 1, we're drawing a line for a year until we come up with a new plan. If you want to be responsible, step up."
The alliance says it presented statistical evidence to the city on the minimal noise and disturbance complaints attributable to permitted STRs.
"The push continues to create punitive new rules which will do nothing to preserve neighborhood integrity," it said. "The CDA Vacation Rental Alliance stands ready to assist in any way we can in presenting ideas that do not trample on our constitutional right to rent."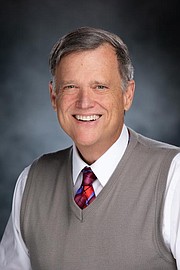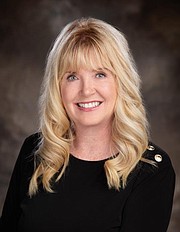 Recent Headlines
---