Swayne asks court for injunction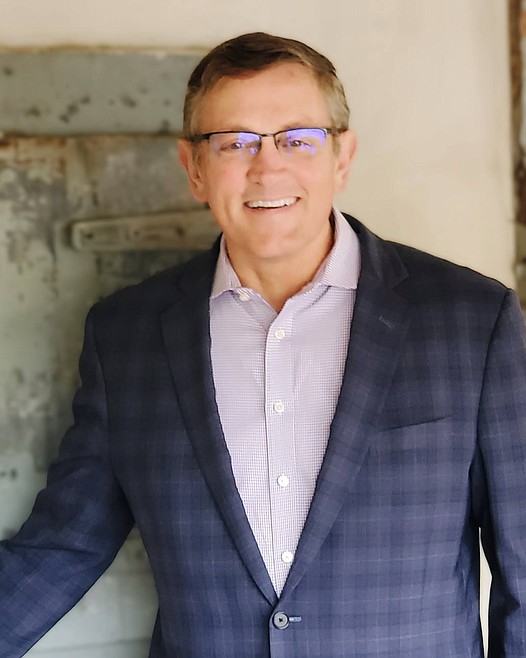 by
KAYE THORNBRUGH
Staff Writer
|
January 21, 2023 1:09 AM
COEUR d'ALENE — Legal counsel representing North Idaho College President Nick Swayne has asked a Kootenai County court to prevent the college from making major changes until Swayne's lawsuit, which seeks his reinstatement, is resolved.
Swayne filed a lawsuit against NIC in December 2022, after the board of trustees placed him on administrative leave for no disciplinary reason. The suit contends that trustees lacked the power to place Swayne on leave and, in doing so, violated the terms of his employment agreement.
Law firm Smith + Malek, which represents Swayne, filed a motion Thursday seeking a preliminary injunction.
A preliminary injunction is a temporary order made by a court at the request of one party that prevents the other party from performing a certain act before final judgment in the case.
NIC's attorney, Art Macomber, declined to comment on the motion Friday and said he will never answer questions from The Press.
"(Laura) Rumpler is the proper person for you to query if you have questions about NIC and want answers from NIC," Macomber said via email. "I wouldn't be surprised if she gave you the back of her hand, because it's all your paper deserves given your biased negative coverage of NIC."
Rumpler, who is NIC's chief communications officer, responded late Friday and said that "since the college is actively in litigation regarding this personnel matter, the college cannot discuss any details at this time."
"While I have been on leave, it has come to my attention that NIC has made substantial changes to the organizational structure, the administration and the operations of NIC," Swayne wrote in a declaration filed with the court.
Without the court's intervention, court documents assert, the changes will negatively impact Swayne and his ability to fulfill his duties in operating the college.
The changes include hiring Greg South as the college's interim president and giving him an 18-month contract with no provision for what happens if Swayne returns from leave. Swayne has been scrubbed from the president's page on the NIC website and replaced with South.
South has filled senior administrative positions, which the board banned Swayne from doing shortly before placing him on leave, and hired an additional consultant.
Trustees have tasked South with research on changing NIC's athletic conference, adding women's wrestling and evaluating the status and pay of coaches. The lawsuit said NIC has allowed the interim president's chief of staff to take over the athletic department.
"Further, it is Dr. Swayne's understanding that the chief of staff has moved to make all coaches full time, raise their salary, and change the college's conference, which will likely result in a $2 million cost increase to the budget," the lawsuit said.
"I am gravely concerned that NIC is taking actions that are not fiscally responsible and may result in NIC incurring additional costs that were not previously budgeted for," said Swayne, in the court documents.
Swayne said his efforts to "rebuild goodwill" by meeting with local superintendents, high school principals, guidance counselors and more may go to waste amid the ongoing turmoil at NIC.
He pointed to North Idaho STEM Charter Academy's Jan. 10 announcement that it will scale back its dual credit offerings through NIC due to "recent abrupt changes in leadership, incomprehensible financial decisions and the imminent loss of accreditation at North Idaho College."
Of the 24 seniors in this year's graduating class at STEM Charter, 21 are expected to earn an associate degree through NIC, along with their high school diplomas, while the rest are on track to complete a technical certification.
Swayne said Coeur d'Alene School District Superintendent Shon Hocker informed him Jan. 11 that the district will decide on its dual-credit relationship with NIC before the fall 2023 semester.
"I am concerned that, should these types of decisions continue to be made, I will not be able to undo the damage to the college," Swayne wrote.
A hearing in the case is scheduled for Feb. 24 before Judge Cynthia Meyer.
To read the full court filings, visit cdapress.com.
Motion for preliminary injunction
Declaration of Tara Malek in support of motion for preliminary injunction
Memorandum in support of motion for preliminary injunction
Declaration of Dominic Swayne in support of motion for preliminary injunction
---
This article has been updated to reflect that Laura Rumpler responded late Friday to a request for comment.
Recent Headlines
---