Universities, colleges announce dean's lists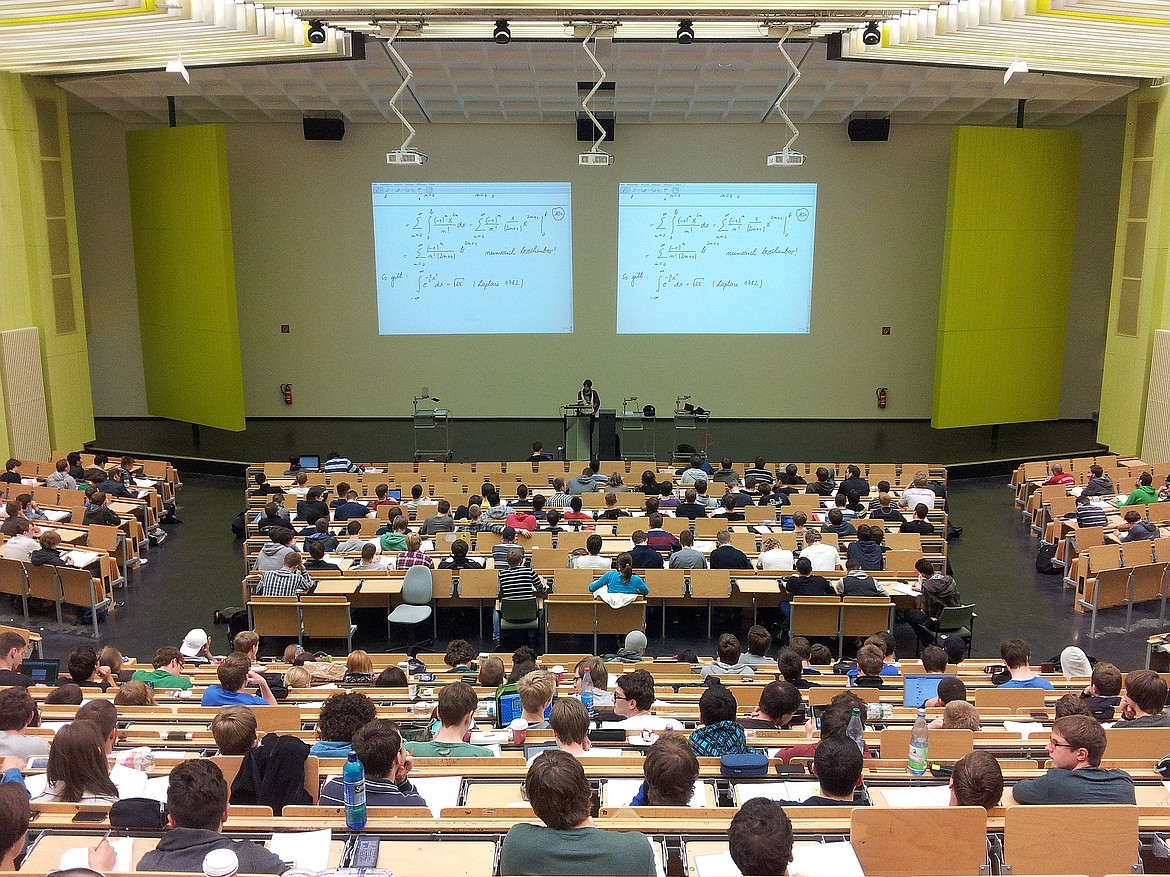 Students from Kootenai County are on dean's lists at colleges and universities near and far. (Image via Pixabay)
Universities and colleges across the country have announced fall 2022 dean's lists and president's lists.
Here are the high-achieving Kootenai County students who appear on these lists:
GONZAGA UNIVERSITY
Coeur d'Alene
Elsie Kovalchuk, Matthew Laramie, Zachary Mackimmie, Madeline McElroy, Alexie Pearson, Colt Rowley, John Roxandich, Katrina Wagner, Sequoia Wheelan
Dalton Gardens
Frank Faintich
Hayden
Reilley Chapman, Ryan Chapman, Alexis Deadmarsh, Madison Deadmarsh, Kiannah Louie, Chiana McInelly, Daelynn McInelly, Kaia Poorboy
Post Falls
Georgi Brady
Rathdrum
Coulter McIntyre
LEWIS-CLARK STATE COLLEGE
President's List
Athol - Alahna M. Menter, Clairelise Neelon, Caleb M. Sorensen
Coeur d'Alene - Lauren Averhart, Kaitlynn E. Butler, Kyla E. Currie, Luke Emerson, Lori Hembree, Michelle Holt, Madison P. Howe, Elizabeth M. Irvin, Tami Jolliff, Olivia M. Martin, Heather M. Norcini, Ethan Samayoa, Emily J. Shveyda, Nicole Skeie, Mark R. Tetzlaff, Kathryn A. White, Sarah Whiteside, Taylen R. Zahnow, Wyatt A. Zylawy
Dalton Gardens - Kayla D. Mueller
Harrison - Tess Helms
Hayden - Alicia A. Bertolero, Josiah C. Eberly, Sophia D. Farrar, Lauryn R. Fuller, Alexandria L. Gibbs, Emma Hardy, Sydney A. Merrifield, McKenna A. Moak, Priya R. Piller
Post Falls - Shaelynn M. Budd, Megan Cykon, Randi Frazier, Cierra H. Gallian, Wendellyn M. Hall, Laura L. Hamblen, Marcus R. Pappas, Lacie J. Salisbury, Katharine M. Sanchez, Rachel Schroeder, Isaiah J. Sovereign
Rathdrum - Keeley R. Briske, Avery R. Denney, Rylee R. George, Markena D. Gorton, Stevie R. Gulman, Emma J. Harris, Kansas V. Haugen, Laurel L. Langenderfer, Joseph P. Reuter, Jennifer M. Wirtz
Spirit Lake - Alexis B. Benner, Taylor R. Menti, Kayla O'Connell, Abigail E. Peightal
Worley - Logan R. Fude, Sawyer K. Fude
Dean's List
Athol - Alexander D. Cazier, Dawson T. Hunt, Taylor D. Moore, Wade J. Scott, D. L. Swensen
Coeur d'Alene - Lisa M. Calder, Conner P. Childs, Zoe J. Cooley, Amber N. Dotson, MacKenzie M. Ferris, Kenedi Freeman, Abigail L. Putzig, Allison P. Rader, Sharadyn L. Sargent, Hunter Sasselli. Clara R. Stephens
Dalton Gardens - Marriah M. Piazza
Harrison - William J. Pottenger
Hauser - Dawson H. Ranney
Hayden - Lauren M. Campbell, Noah B. Gunn, Cosette M. McNabb, Erin N. McPhee, Sara N. Muehlhausen, Nez S. Ogle
Hayden Lake - Ashley A. Fernimen
Post Falls - Shawna A. Burke, Shane D. Calligan, Tyler L. Holden, Nicole K. Jones, Alexandrea L. Kyes, Emma Leese, Angela D. Liffel, Jacob R. Roush, Alexia R. Schaad, Sierra E. Schrader, Alyssa M. Smith, Bethany R. Stout, Autumn E. Tatman
Rathdrum - Travis Beckett, Hanna G. Clemens, Makenzie M. Dean, Keely R. Devore, Taten Gorton, Kathryn D. Kirk, Chantel M. Koho, Kameron M. Vordahl
Spirit Lake - Ian J. Gardom, Piet J. Kongsatt, Brooklynn K. Menti
OREGON STATE UNIVERSITY
Coeur d'Alene
Lucinda L. Camacho, Courtlen R. Olmo, Robert Smith
Post Falls
Kyler O'Connor
Rathdrum
Cera Mcintire
ALEXANDRIA TECHNICAL AND COMMUNITY COLLEGE
Kylee Spencer, Post Falls
UNIVERSITY OF TENNESSEE AT MARTIN
Megan L. Drake, Coeur d'Alene
SOUTHERN NEW HAMPSHIRE UNIVERSITY
Coeur d'Alene
Christopher Elliott, Courtney Sohler, Jeffrey Sweetman, Trevin Carton
Post Falls
Jonathan Hallett, Alyssa Hall
BELMONT UNIVERSITY
Ava Munyer, Coeur d'Alene
WESTERN TECHNICAL COLLEGE
Kaleb Allen, Rathdrum
---
The Press will publish more dean's lists and president's lists including local students as we receive them.
Recent Headlines
---