NIC attorney subpoenas employees, former trustees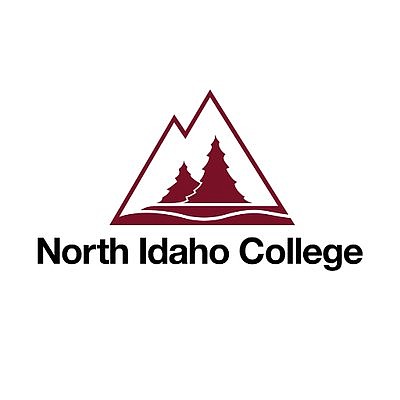 COEUR d'ALENE — North Idaho College attorney Art Macomber issued 15 subpoenas this week to college employees, former trustees and others, seeking documents, emails, public record requests and other digital records related to the hiring of NIC President Nick Swayne.
The subpoenas were issued by Macomber as NIC's attorney of record in a lawsuit Swayne filed last month against the college after the NIC board of trustees passed a motion to place Swayne on administrative leave for no disciplinary reason. At the time, Macomber advised trustees to place Swayne on leave in order to "isolate him from the investigative process" while Macomber examines a change to Swayne's contract.
The suit contends that the board violated the terms of Swayne's employment agreement by placing him on leave and asks the court to restore him to his position.
Attorney Mike Gridley, of Coeur d'Alene, said the subpoenas are unusual.
Gridley retired in March after 20 years as the attorney for the city of Coeur d'Alene. Before that, he spent 11 years with Union Pacific Railroad.
"I cannot imagine a scenario where I would subpoena our own employees, unless I was making $325 an hour," Gridley said, referring to Macomber's hourly fee. "Then some things make more sense."
Gridley filed a lawsuit against NIC last month in his capacity as a Kootenai County taxpayer, naming Macomber and trustees Greg McKenzie, Mike Waggoner and Todd Banducci. The suit alleges that the four men committed fraud and violated Idaho's open meeting laws when they arranged for Macomber to be hired as the college's attorney.
An employer issuing subpoenas to current employees could be an intimidation tactic, Gridley said.
"I guess it highlights the sense of adversarial atmosphere that exists over there," he said.
Former Trustee David Wold agreed, calling the decision to subpoena employees for documents and information that should already be accessible to the college "bizarre."
"I think that's a dangerous thing," he said. "Morale among employees has really sunken down. That's going to make it even worse. They're under a lot of pressure as it is."
Wold said Friday that he had yet to be served with a subpoena.
He told The Press that he disposed of monthly documents he received during his time as a trustee, such as agendas and meeting materials. Other documents and communications, such as contracts and emails sent from his NIC email address, are already available to the college.
"There's no rhyme or reason as to what is happening," Wold said. "I have no idea what they're after."
Macomber issued subpoenas for the following NIC employees:
• Sarah Garcia, vice president of Finance and Business
• Karen Hubbard, chief human resources officer
• Laura Rumpler, chief communications officer
• Ken Wardinsky, chief information officer
• Rayelle Anderson, NIC Foundation executive director
• Lloyd Duman, interim provost
• Shannon Goodrich, senior executive assistant to the president's office
• Steve Kurtz, accreditation liaison officer
Subpoenas were issued for Lyons O'Dowd, NIC's former legal counsel, as well as the Pauly Group, the consulting firm that facilitated NIC's presidential search that culminated in Swayne's hiring.
Former trustees who have been issued subpoenas are David Wold, John Goedde, Pete Broschet, Christie Wood and Ken Howard.
Greg McKenzie and Todd Banducci, current trustees who were involved in Swayne's hiring, were not issued subpoenas. Their names and emails were also not included among those to be searched for among NIC servers.
The subpoenas demand "all documents, records, notices, correspondence, reports, memoranda, drafts, contracts, emails (including attachments) or other information in your possession or under your control related in any way" to Swayne's hiring or employment contract.
The recipients are also expected to produce materials related "in any way" to public record requests made to NIC between May 2022 and the date of the recipient's response to the subpoena.
A subpoena issued to Wardinsky, who heads the college's IT operations, made more specific demands for documents "responsive to word and name searches on NIC servers and other file storage" between Feb. 1 and Dec. 31, 2022.
The search list includes the following words, as well as variations of the words: selection, search, placement, Pauly Group, provision, signature, start date, job description, duties, responsibilities, semifinal, committee, finalist, choice, salary, moving allowance, benefits, approve, president, contract, error, scrivener, draft, change, modification, amendment, candidate, interview, position, applicant, human resources, termination, at will, for cause.
The names of all individuals who were issued subpoenas are included in the search list, as well as variations of their names.
Other individuals included in the search list are presidential finalists Samuel "Todd" Brand, Steve Condon, Chad Crumbaker, Nick Swayne and James Taylor, as well as Pauly Group president Angela Provart, former Coeur d'Alene Mayor Steve Widmyer and NIC Trustee Emeritus Judy Meyer.
The subpoena also demands email records that include any search words to and from all those who were issued subpoenas, as well Nick Swayne, Angela Provart and former NIC attorney Marc Lyons.
Recent Headlines
---