NIC interim president receives 18-month contract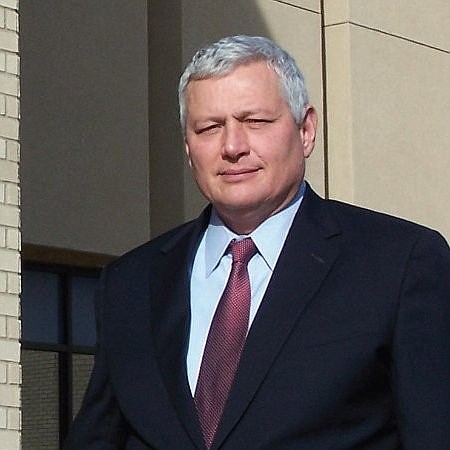 COEUR d'ALENE — North Idaho College has committed to paying a minimum of $465,000 per year to its two presidents.
Trustees voted 3-2 last month to hire Greg South as interim president for NIC, effective Dec. 21, with a $235,000 contract that runs through June 30, 2024 and an option to extend it.
President Nick Swayne, who the trustees placed on paid administrative leave for no disciplinary reason in December, is paid $230,000 per year.
The trustees who voted in favor of South's contract — Greg McKenzie, Todd Banducci and Mike Waggoner — did not respond to requests for comment.
South was an interim dean of instruction at NIC for several months in 2021. He's stepping into the role filled by Swayne, who remains on administrative leave. Swayne is suing the college and the trustees to be restored to his position.
Obtained Wednesday by The Press, South's contract contains a number of financial perks, as well as a hefty payout if the board terminates him without cause before his 18-month contract is up. The payout is equivalent to 12 months of South's base pay of $235,000.
If the board terminates South for cause, he will be paid his annual base salary for the remainder of the term or for three months, whichever is less.
"Given the current NIC and community environment," the contract says, South will receive a $35,000 signing bonus by the end of the month. He will also receive up to $27,000 to cover moving expenses, as well as a $3,000 monthly housing allowance.
Swayne's contract provides for a $2,500 monthly housing allowance and reimbursement of "reasonable, actual expenses" associated with his move to Idaho.
NIC will make an annual retirement contribution equal to 15% of South's base pay, or $35,250. The college's retirement contribution for Swayne is 10% of his base pay, or $23,000.Trustee Banducci publicly criticized Swayne's contract as exorbitant and voted against approving it last summer.
"This is outrageous," Banducci said of Swayne's contract a July 2022 board meeting. "This is a gold-plated contract. The public needs to know."
He pointed to Swayne's base pay, annual retirement contribution, monthly housing allowance and reimbursement for moving expenses, which are lower than South's.
"Wow," Banducci said. "Shocking. We're supposed to be fiduciaries."
He also compared Swayne's contract unfavorably to that of former NIC President Rick MacLennan, whose base pay was around $222,000.
"Much of the community was aghast, I think, when they realized how much we were paying the former president," Banducci said in July. "Now we're going to be paying more."
South's base pay is nearly 6% higher than MacLennan's.
Independent sources told The Press Wednesday that South has hired a team of three people to join the president's cabinet at NIC.
Laura Rumpler, the college's chief communications and government relations officer, was unable to confirm this when asked by email about the hirings and the salaries. In the same email, Rumpler was also asked to provide copies of the related contracts.
"The questions you ask below are personnel related and I don't have this information. When information is provided to me, I will share what is deemed public record with you," Rumpler wrote. "And as a reminder, any personnel contracts are part of an employee's personnel file and not public record. The only employment contract that is public is that of the college's president as it's approved by the Board of Trustees."
While Idaho's public records law does protect much of public employees' personnel information, per Idaho Code section 74-106, certain information regarding public officials' employment is not exempt from disclosure including information generally part of an employment contract. The following is not exempt from disclosure according to Idaho Code: "public official's public service or employment history, classification, pay grade and step, longevity, gross salary and salary history, including bonuses, severance packages, other compensation or vouchered and unvouchered expenses for which reimbursement was paid, status, workplace and employing agency."
Idaho Education News reported Wednesday that NIC also paid former interim president and wrestling coach Michael Sebaaly through the end of 2022.
Sebaaly earned $180,000 a year as interim president between October 2021 and June 2022. Through Jan. 1, he was paid at $56,660, the wage he earned as coach.
He resigned from his position at NIC in September, after the college placed him on administrative leave.
Read the full contracts for South and Swayne at cdapress.com
---
Recent Headlines
---