Jean Janel Hjort, 85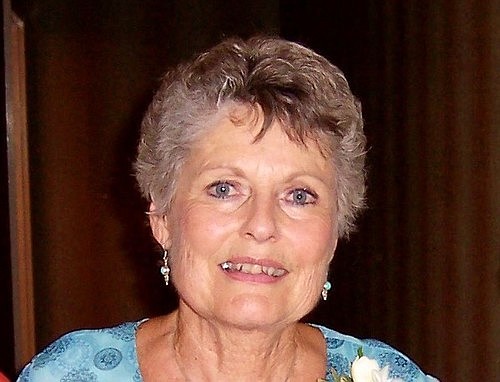 |
January 4, 2023 1:00 AM
On March 15, 1937, Jean Janel (Ross) Hjort was born in Coeur d'Alene Idaho, the first of Robert and Mavis Ross' four daughters. As the oldest, Jean naturally adopted the role of caregiver and counselor.
Growing up in Coeur d'Alene, Jean was active in the outdoors. As a girl, she swam at Sanders Beach and would always look forward to the seasons when days were warm enough to swim in the lake. Jean attended Harding Elementary, building friendships she would cherish her entire life.
Jean's curiosity and love of learning continued throughout her life, fulfilled especially through reading and travels that took her across the country and around the world. While Jean would tell you she hated television, you could find her playing along with Jeopardy most evenings, calling out the correct answers before the guests on the show. She would have absolutely given Champion Ken Jennings a run for his title.
Jean met Andrew Wilford "Bill" Hjort in 1952 while working at the Boat Drive-In. Bill and Jean married at First Presbyterian Church in 1955. Their marriage lasted nearly 70 years, until Bill's death earlier this year. He was absolutely the love of her life.
Jean was a loving woman who took care of those around her, particularly her five children: Kristy, Julie, Linda, Tim and Greg. Her children remember fruit at breakfast, apple sauce or homemade bread topped with fresh raspberry jam for after-school snacks, sandwiches lovingly made in the wee hours of the morning. Jean was an avid gardener whose canning efforts supplied fresh fruits and vegetables year-round. A talented seamstress, Jean also made clothing for her family.
Jean was a devout follower of Jesus Christ and an active member of First Presbyterian. She served as an elder and deacon at the church, holding roles in the Bible Study Fellowship, Women's Association and Women's Circle. She was honored earlier this year by the church for her many years of dedicated service to the Women's Association.
Jean's work at Milheisler Tax Agency and as an AVON lady gave her opportunities to connect with her community in Coeur d'Alene and surrounding towns. Mornings started for Jean with the Coeur d'Alene Press, and she took pride in submitting the details and photos of her own family's milestones. Jean was active in local sports boosters, particularly the basketball teams that her husband played on and coached. In later years she was an avid Gonzaga fan.
Jean was social and always took joy in interacting with others, whether over a potluck dinner with lifelong friends, organizing a happy hour at the RV park in Yuma, where they wintered, or challenging her family to a friendly game of panguingue. She was happiest when surrounded by her husband, children, grandchildren and great-grandchildren.
Jean is survived by her five children: Kristy (Robert) Trask (Moses Lake, Wash.), Julie (Rodger) Lowery (Newport Beach, Calif.), Linda (Tony) Ehrenberg (Spokane, Wash.), Tim (KellyAnne) Hjort (Scottsdale, Ariz.), Greg (Christina) Hjort (Seattle, Wash.); eight grandchildren: Stephanie (Henry), Rob (Chantel), Maggie (Mike), Jonathan (Danika), Andrew, Jeffrey, Richie, Samuel; seven great-grandchildren: Perry, Stevie, Max, Jack, Ava, Enzo and Sofia; and her three sisters: Jan Cox, Jeri "Sada" Ross and Jill (Chuck) Landback.
Services will be at at 11 a.m. Jan. 6, 2023, at First Presbyterian Church, 521 E. Lakeside Ave., Coeur d'Alene. A luncheon reception will be hosted at the church immediately following the services.
In lieu of flowers, donations may be made in Jean's name to:
• Children's Village, 1350 W. Hanley Ave., Coeur d'Alene, ID 83815 (thechildrensvillage.org)
• Presbyterian Women's Association, care of First Presbyterian Church, 521 E. Lakeside Ave., Coeur d'Alene ID 83814; www.1stpresdowntown.org/giving.html
Yates Funeral Home is entrusted with final arrangements. Please visit Jean's online memorial and sign her guestbook at www.yatesfuneralhomes.com.
Recent Headlines
---