NIC Diversity Council denounces harassment of students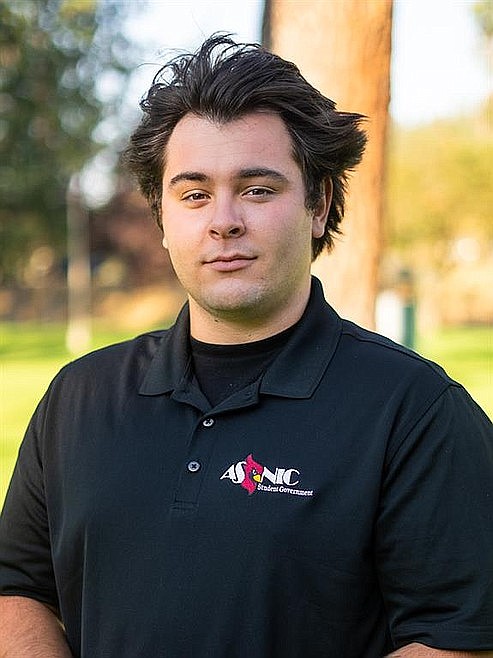 by
KAYE THORNBRUGH
Staff Writer
|
February 28, 2023 1:07 AM
COEUR d'ALENE — After some community members heckled and hurled slurs at North Idaho College students during and after recent trustee meetings, the NIC Diversity Council has called on trustees and Interim President Greg South to publicly denounce the behavior.
The council — which comprises faculty, staff and students, as well as administrators and community members — issued a resolution Friday urging trustees and administrative leaders to defend students from intimidation and bullying when they speak at public meetings.
"It's incumbent on the board to protect students and maintain safety, and it's incumbent on the college to maintain a welcoming environment to all students," said John Trombold, a longtime NIC instructor and chair of the Diversity Council.
Trombold pointed to public comments from Vincent James Foxx — a conservative, internet personality who recently moved from California to the Post Falls area — as an example of the harassment some students have faced.
In a December 2022 livestream featuring local blogger Casey Whalen, Foxx bragged that he had called multiple people an antigay slur at a meeting of North Idaho College's board of trustees. 
"He's like, 'Oh wow, you're like a literal Nazi, aren't you?' And I was like, 'You're like a literal f—t, aren't you?" Foxx said, laughing. "He walked away with his head down. He did, like, the virgin walk down the whatever, down the hallway."
NIC policy prohibits malicious harassment and states that "disruptive, hostile or violent behavior will not be tolerated" in classrooms, instructional environments or during college-sponsored activities.
Members of the college community, including guests of the college, "have the right to be free from all forms of gender and sex-based discrimination," according to NIC policy.
The board has not acknowledged the slurs made toward students.
Student body president Damian Maxwell addressed trustees during last week's trustee meeting and expressed dismay about the comments.
"Homophobic, hateful and profane comments were made toward students and attendees during and after the past December and January meetings in an attempt to intimidate and silence voices," he said.
Maxwell called on trustees and South to publicly denounce the behavior.
He received no answer.
"The board has been silent," Trombold said.
The Diversity Council's webpage on nic.edu said the council members "convey their support and solidarity with students affected by harassment at the Board of Trustees meetings."
"The Diversity Council is concerned that previous trustee comments about 'real men' and 'scary women' have opened the door to the kind of harassment students are experiencing," the website said.
Read the full resolution at nic.edu/diversity.
Recent Headlines
---