Priest River man sentenced for setting wildfires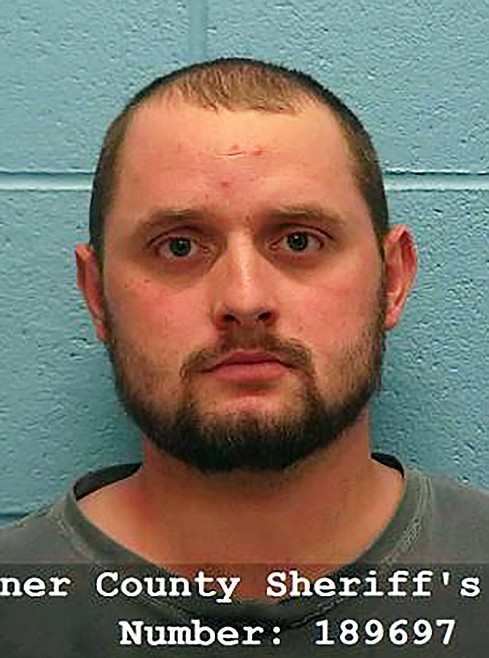 SANDPOINT — A Priest River man was sentenced to prison in connection with a half-dozen wildfires set in western Bonner County in the summer of 2022.
Ryan Nathanial Greene, 23, entered Alford pleas to six counts of third-degree felony arson. In exchange, the state agreed to dismiss a persistence violator enhancement connected to each of the charges.
Under an Alford plea, a defendant admits no wrongdoing but concedes a guilty verdict could result following a trial. The plea is treated no differently than a standard plea of guilt at sentencing.
In a statement written by Greene, and included in court records, he admitted to setting "five or six fires" in the Priest River area in the summer of 2022 as well as three fires in 2021 in the same area.
When asked why he started the fires, Greene said he wanted to generate work for local fire agencies and had always wanted to be a firefighter but his criminal record made that impossible, according to court records.
"I am so sorry and I need counseling," Greene wrote in the statement, "and I will take full responsibility for my actions and am sorry to everyone that was hurt."
Greene was sentenced to 10 years in prison with five years fixed on each of the six arson charges, sentences to run concurrently.
In addition, Greene was ordered to serve the underlying five-year sentences on two lewd conduct cases, which would be served at the same time as the arson charges. He was on probation on the charges during the time in which he set the fires.
As part of the plea deal, the U.S. government agreed that federal prosecutors would not bring separate charges in connection to the summer 2022 fires. Both state and federal prosecutors also agreed not to bring separate federal charges regarding any other fires set in 2021 or 2022.
Greene was ordered to pay restitution and court costs of $245.50 per case for a total of $1,473. He was given credit for time served in the two lewd cases as well as in the arson case, totaling roughly 34 months.
Officials said Greene was linked to the Gunsmith, Mundy Lane, Mangy, Nail, Little Thursday, and Thursday fires, all of which were set between July 20 and Aug. 4 of 2022. Five of the six fires began on Mundy Lane and the sixth, the Gunsmith Fire, started two miles off Highway 57. All of the fires occurred near Priest River where Greene lives.
Vehicles connected to Greene were seen in the area of three of the fires, all determined to have been human-caused. After investigators interviewed Greene following a meeting with his probation officer, he ultimately admitted to setting the suspicious fires on Mundy Lane and two of the fires off Stone Johnny Road, according to court records. Green is cited in the court reports as admitting to using gasoline, diesel and lighter fluid to start the fires.
In the Mundy Lane Fire, Greene told investigators that he dropped five trees in the roadway in an attempt to get the fire to cross the road and grow larger.
In the Little Thursday and Thursday fires, Greene told investigators that he made a path using pine needles and doused it with diesel before lighting it with a lighter, according to court records. He told investigators that, again, he wanted the fire to grow and spread up the hillside.
Court records indicate that shoe impressions taken at the scene matched the shoes Greene was wearing when interviewed by investigators.
Fire investigators said the fires, which occurred on both state and federal land in the Priest River area, were relatively unsuccessful, burning very little land.
Greene was arrested following a joint investigation by the Idaho Department of Lands, Idaho State Fire Marshal, U.S. Department of Homeland Security, U.S. Forest Service and Bureau of Alcohol, Tobacco, Firearms and Explosives.
Recent Headlines
---