The latest with earthquakes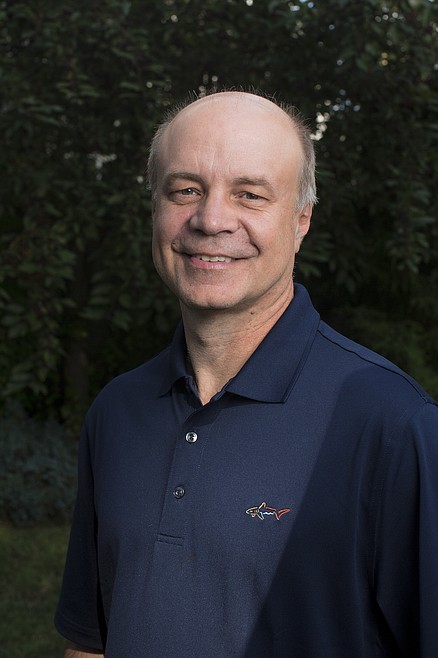 Randy Mann.
JAKE PARRISH/Press
|
February 27, 2023 1:06 AM
Many of us have heard about the disastrous and monster earthquake that struck the border of Turkey and Syria on Feb. 6. The magnitude was a 7.8 and resulted in nearly 50,000 deaths. Since the devastating earthquake, is has been estimated that over 3,000 aftershocks were reported. This includes four earthquakes of at least a 6.0 in magnitude, a 7.5 that struck the same region nine hours later and a 5.5 quake that hit Feb. 24.
According to the United States Geological Survey, a general area can receive many aftershocks, or smaller earthquakes, during the days to years following a larger event. They will usually "represent minor readjustments along the portion of the fault that slipped at the time of the mainshock."
On that Monday morning, Feb. 6, there were two tectonic plates that slipped past each other resulting in the large earthquake. They are located about 12 miles below southern Turkey and northern Syria and the slippage led to the largest earthquake to hit Turkey in over 80 years.
According to the USGS, there are an average of 1000 earthquakes worldwide measuring between 5.0 to 5.9. So far, there have been 252 as of late last week. The 6.0 to 6.9 range has about 120 per year. The USGS has reported 18 in across the globe since Jan. 1. Many of these earthquakes have been reported in Turkey, the Philippines, Indonesia and New Zealand.
There are approximately 18 massive 7.0 to 7.9 earthquakes each year across the globe. Through the first two months of the year, there have been five, including the massive 7.8 and 7.5 in Turkey on Feb. 6. So far, in 2023, the USGS has not reported an 8.0 or higher earthquake. The average for each year is one major 8.0. Also, there was no 8.0 or higher magnitude earthquake in 2022.
The last time there was an 8.0 or higher earthquake was an 8.1 magnitude on Aug. 12, 2021, across the South Sandwich Islands region, which is a chain of uninhabited volcanic islands in the southern Atlantic Ocean. In 2021, there were two additional 8.0 or higher quakes as there was a magnitude 8.2 near Perryville, Alaska, on July 28 and an 8.1 on March 4 at Kermadec Islands, New Zealand.
In terms of the total number of earthquakes starting at a 2.0 magnitude, the USGS estimates that our planet receives nearly an amazing 1.5 million each year. Tremors from 2.0 to 2.9 magnitudes are approximately 1.3 million every year.
Within Idaho, there have been approximately 13 very small quakes since the beginning of the year. They have been reported in southern Idaho, mainly near Stanley. The largest was a 3.0 magnitude Feb. 2.
Most of the earthquakes reported in the U.S. are located in California, which many refer to as "earthquake country. Since Jan. 1, there have been about 135 earthquakes with a magnitude of 2.5 or higher. The largest was Rio Dell in Humboldt County along the northwestern coastline that measured 5.4 on Jan. 1. There was one Jan. 25 that had a 4.2 magnitude near Malibu Beach.
However, many say that Oklahoma has recently passed up California as the earthquake capital of the U.S. So far, they are slightly ahead of California as 140 earthquakes of 2.5 or higher have been reported since the beginning of the year. The most active state for activity is Alaska. Nearly 500 earthquakes have been measured since the beginning of the year. The state also had the largest North American earthquake in history with the monstrous 9.2 magnitude that devastated Anchorage on March 27, 1964.
About 90% of the world's earthquakes and 75% of the world's dormant and active volcanoes like in a region that stretches approximately 25,000 miles. This region that looks like a horseshoe, the Pacific "Ring of Fire," which extends from New Zealand, Indonesia, Japan, southern Alaska and along the U.S., Central American and South American West Coasts.
In terms of our local weather, most of the moisture early last week went to our south as the colder air pushed the main bands of precipitation into Oregon and California. Portland picked up nearly 11 inches of snowfall, and snow was reported all the way down into the mountains of Southern California near Los Angeles. That region also reported heavy rainfall in the lower elevations. We did pick up 1.9 inches of snow at Cliff's station last week, but the air mass was too cold for the bigger amounts. Lows dropped to 0 degrees in Coeur d'Alene and 3 degrees in Spokane on Feb. 24.
The long-range weather patterns are still bringing in some snow to the region through the first week of March. With the weekend snow and additional storms later this week, Cliff and I believe that we still have a good chance to see total annual snowfalls climb into at least the 70s for the 2022-23 snowfall season in Coeur d'Alene. And, if we get a big storm between now and early March, we could see our annual snowfall total get close to 80 inches. The normal seasonal snowfall for Coeur d'Alene is 69.8 inches. Our second winter is here.
• • •
Contact Randy Mann at randy@longrangeweather.com.
Recent Headlines
---